Just a re-cap of my California vacation with J.Jill! I had such a wonderful and fabulous time driving up the 101 seeing the beautiful coastline of sunny California! The weather couldn't have been more beautiful! I met so many lovely people on the way at each stop! I was stopped many times throughout, by lovely people complimenting my look! I was so surprised at how many outfits I was able to get out of just a few things!
The items in my bag are here…
White Jeans  |  Maxi Skirt  |  Gray Tee-Shirt Dress  |  Chambray Skirt  |  Chambray Top  |  Navy Linen Tunic  |  Denim Dress  |  White Tee  |  Black Tee  |  Navy Scarf  |  Tasseled Scarf  |   Striped Tie Scarf  |  Blue Paisley Tie Scarf  |  Pendant Necklace  |  Pebble Necklace  |  Silver Bracelet
The first day I chose to wear this darling skirt and top. This was so easy to wear separately with the different tees, and with tennies or heels. Very easy to dress them up! The fabric is Tencel and so soft and comfortable! The blue pebble necklace went with nearly every look I put together! Remember when you're packing, to bring things all within the same color palate. This will give you the most mileage out of what you bring! The silver bracelet I really loved too. It's simple, but adds a bit of sparkle to your wrist, and doesn't compete with any other piece of jewelry you choose to wear!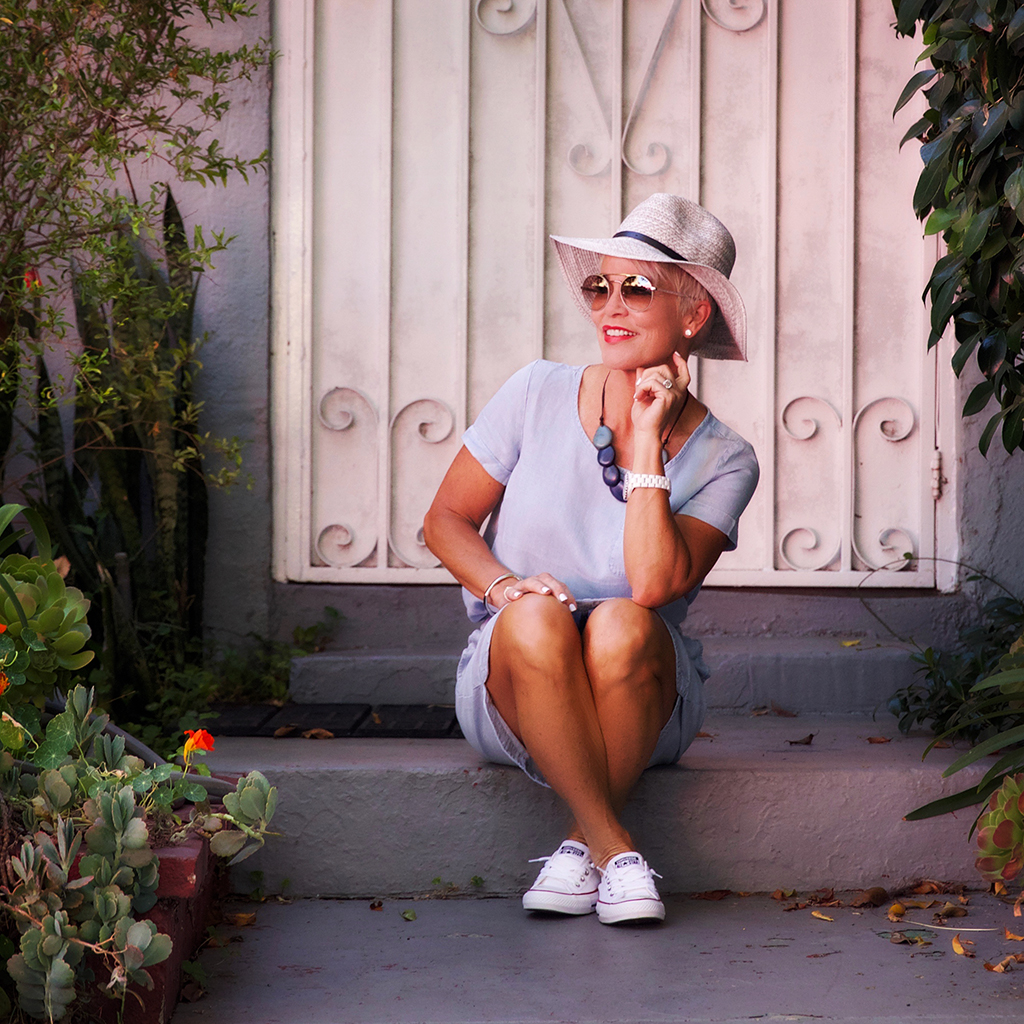 The second day, which was the 4th of July, I chose an all white outfit. I absolutely loved each of the long tie scarves I brought! I wore one tied as a belt with the all white look, to add just a little bit of fun! I've fallen for the J.Jill tee-shirts! The Pima cotton is so fine. I liked that you couldn't see through them, and they have the most beautiful drape! This outfit got the most attention on each of my platforms. Everyone seemed to love the simpleness and clean look for the holiday. The long pendant necklace is right up my alley! Literally it goes with anything and makes the perfect necklace to pack!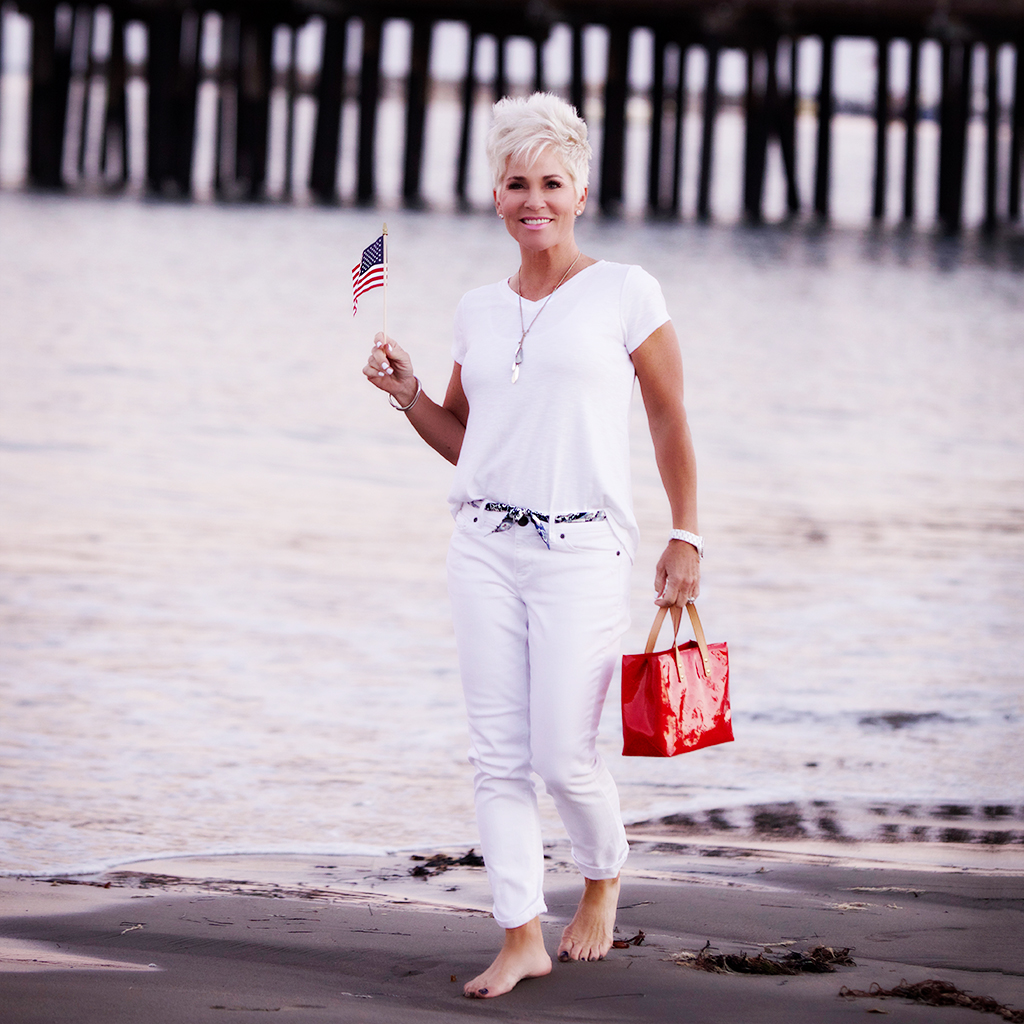 On the third day I wore the maxi skirt and black tee. I wore this skirt the very most throughout my trip. I LOVED it! So easy and breezy and cool! I wore it out all day with some flip flops, then out to dinner with some dressy sandals, and then to the beach as a cover-up over my swimsuit! I have a feeling I'll be wearing it all summer long!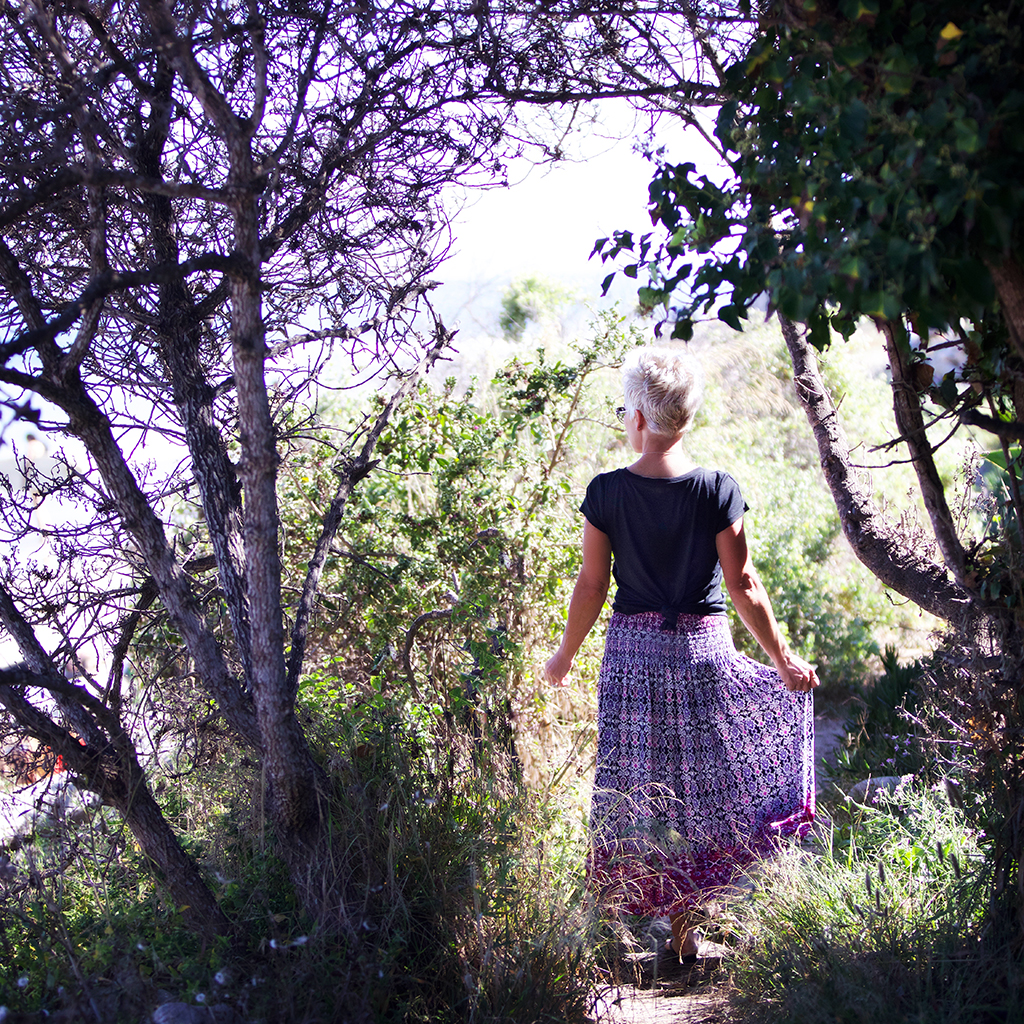 The fourth day I wore this fantastic denim dress! This dress was so comfy and again, the best fabric! It has a little bit of a pattern in it, which gives it a different twist on the denim dress! You could take this dress in to the evening with some heels and bigger jewelry! I wore it out one evening with an animal print belt and it was darling!! I put the pebble necklace with it and wore the other long tie scarf in my hair. 100% of the proceeds of these scarves go towards community based organizations that help disadvantaged and homeless women become more self sufficient! That's AWESOME!!!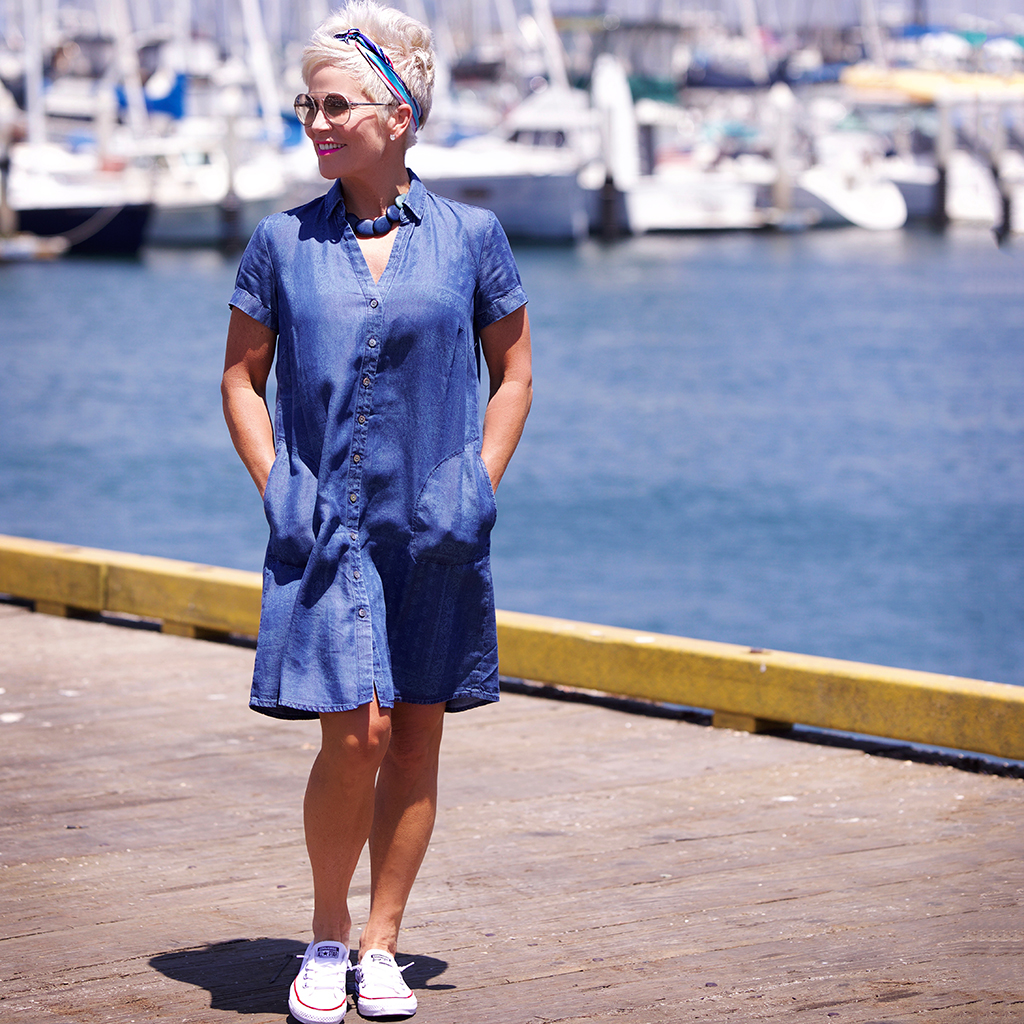 The next day brought me to this navy linen tunic! I paired it with the white jeans and this infinity scarf. I'm really loving tunics right now! I also wore it as a cover-up to the beach! For me it was just long enough! It looked so cute with the white jeans, and the scarf acted like a piece of jewelry! Loved this tunic!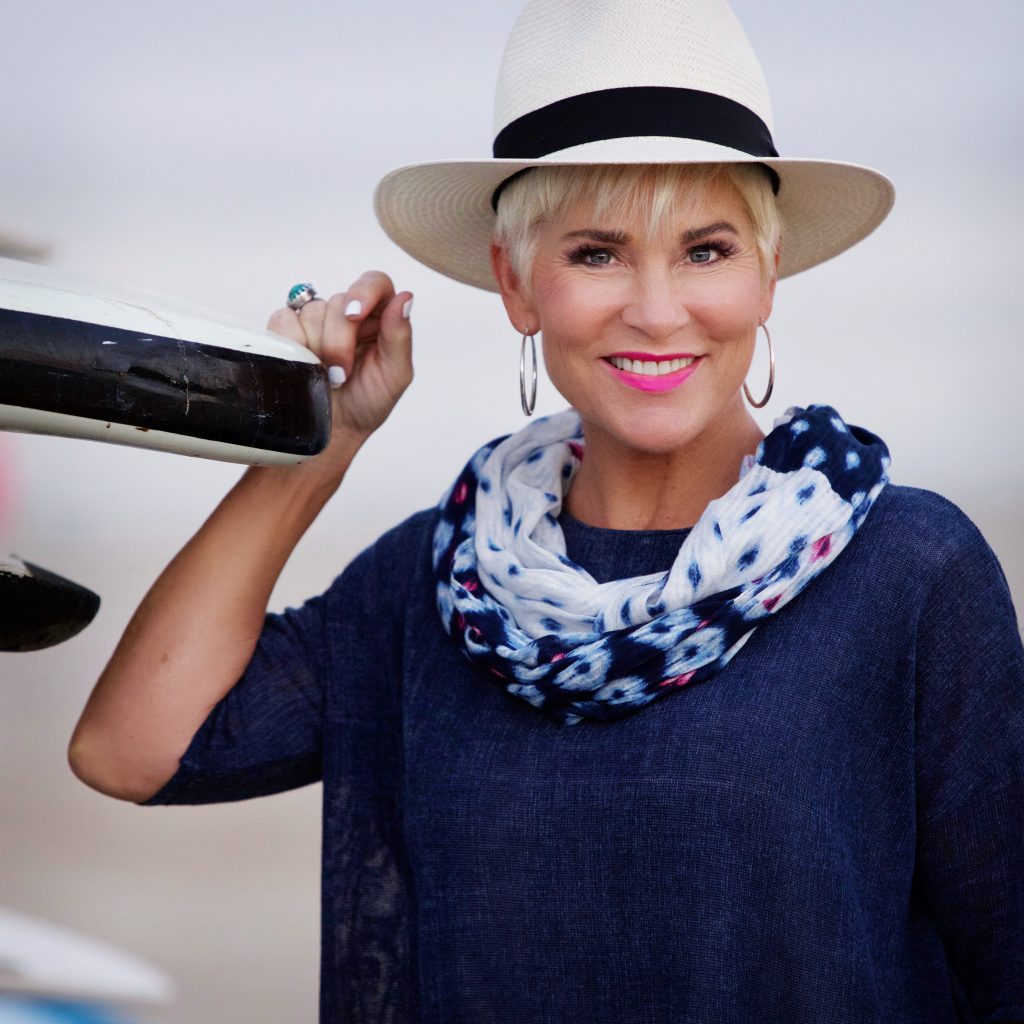 On the last day of my amazing trip I wore this gray tee-shirt dress! Every girl should have a dress like this! My favorite way to wear it was with white tennis shoes and a hat! I loved that look! But then you can also wear it out at night in a dressier way, accessorized in a different way. This tasseled scarf was such fun tied on to my bag, but I used it also with the white jeans, chambray skirt, and denim dress! Cutest ever!!!
I have to thank J.Jill for such a fabulous wardrobe to take me through my vacation! It was so fun to mix and match each of these pieces in to each of these looks here, and much, much more!!! I have been proud to represent J.Jill STYLE!
There is a $500 J.Jill gift card up for grabs!!!!! Here are the directions……you will need to LIKE, FOLLOW, and COMMENT on  my Instagram post, and TAG TWO PEOPLE. My Instagram is @chicover50. You will also need to COMMENT HERE ON THIS BLOG POST! I will be checking to make sure you did each of those things. It will go until Friday the 21st at midnight (MST). I will announce a winner on the 27th!!!
XO…..Shauna