Can we talk about STATEMENT coats today? This one, is Anthro vintage. I've had it for maybe 8-10 years? It was on the cover of one of Anthropologie's winter catalogs one year and I instantly fell in love with it. The color and the fur….OH so cute! I still love it just as much, but I haven't seen these statement coats for several years! And what is a STATEMENT COAT? It's a coat that makes a statement….duh!!! Honestly it's a coat that is unique, different, not the norm, not basic, fun embellishments and can have fabulous color! I've talked a lot about coats versus vests, versus big shaggy sweaters and jackets. I really prefer them…..or something like this, over a coat. We haven't had much of a winter here, so I haven't had to take out my big heavy duty jackets yet. FINALLY though this weekend we've gotten some SNOW!!! I'm so excited!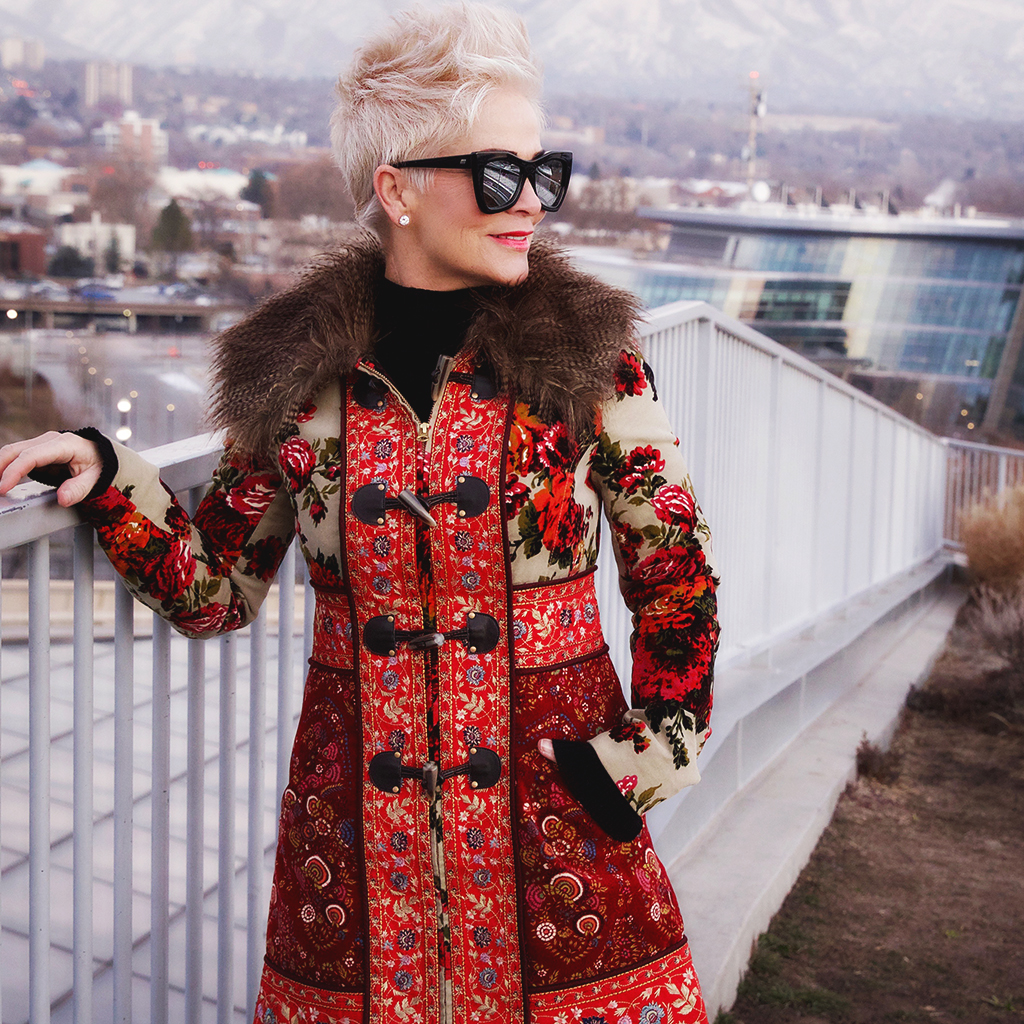 I've had such FUN scouring the internet for my favorite picks for STATEMENT coats. Any one of them I would absolutely wear…..if I could afford to! Each is unique and some even on sale, and ALL will be fun to look at!
http://

I'm looking forward to a week of GOOD HEALTH. I have been so sick since Christmas! I finally got myself to the doctor and found out I should have been in to see her long before I did! Now I'm finally on the mend, and won't ever take for granted my health! I NEVER get sick, EVER! And guess who I got it from? My little people! They're SO worth it though, love them to pieces!!!!
Have a great week friends, and wash your hands so you WON'T get sick!
Shauna…XO