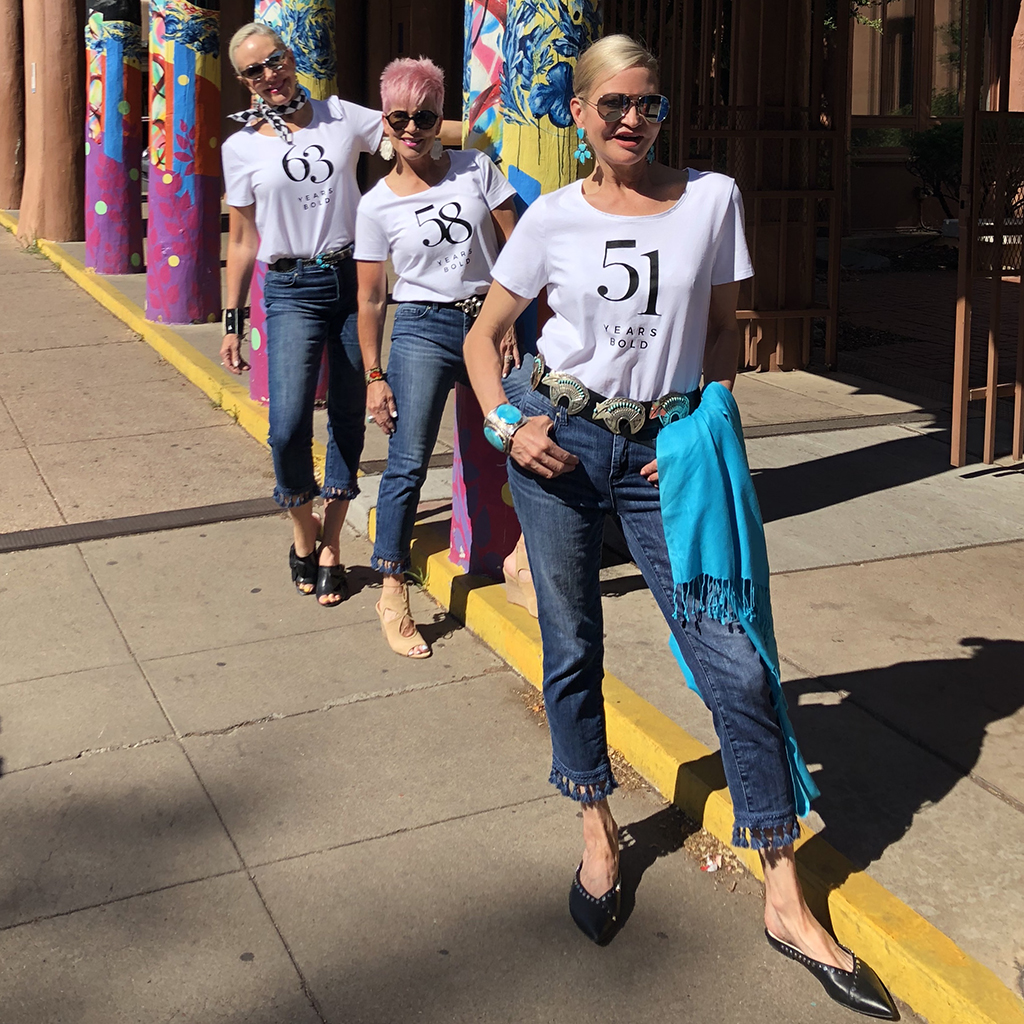 Good morning friends! How was your weekend? Hope you all enjoyed the celebration of our fathers! I don't know about all of you, but these weeks are flying by so fast! I can't believe it's mid-June already!!
So last week, I was invited by my sweet blogging friend Jamie, @moreturquoise, to go down to Santa Fe and meet her along with my other bestie, SheShe @shesheshow to film some videos for Heritage Hotels. Jamie couldn't have been a better hostess! And Heritage Hotels put us up in the most incredible accommodations! EVERYTHING was so organized, and comfortable, and GORGEOUS! I will be blogging about the whole trip in a couple of weeks, where I can link the video itself! If you haven't ever visited Santa Fe, it is one that should be on your bucket list. It's full of history and charm! It has been one of my favorites for years!!!
CHICOS has always been such a support to us girls over 50! Their BOLD tees are pure fun, and we had so much fun wearing them as we walked the streets of Santa Fe! And boy….did they ever attract the attention! There actually were people who stopped us for a picture! I think they loved that we were SO BOLD as to wear our ages on our chests! Ha!!! Of course we were, because age…….IS JUST A NUMBER! We LOVE Chicos and what they stand for! The jeans are from Chicos as well, and such fun all tasseled on the bottom! Each of us had picked out some amazing turquoise accessories, and styled them our own way! Chicos clothing is ALWAYS the finest quality…seriously! You never have to worry about quality with Chicos!
Anyway, hope you all have a great week! Watch for more from Santa Fe! It was way too much fun, and I'm so grateful for these sweet memories with such fabulous ladies!
Shauna…XO