I am MORE than excited today, to tell you about this A-MAZZZZZING bag! It's from REPTILE'S HOUSE out of Milano, Italy! And that just happens to be my favorite part of the whole world!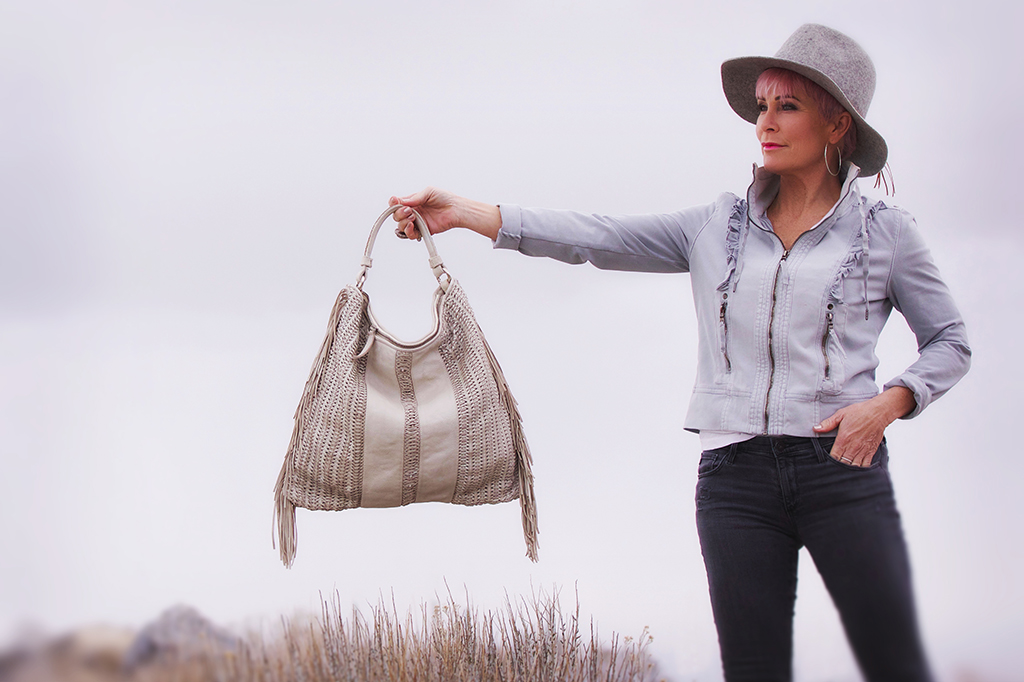 I don't even know where to start! I guess first of all, this bag is right here called the Gemma Panna. I can't say enough about this GORGEOUS bag! It's so luxurious, the leather, 100% calf skin, is so supple!!! The construction is absolutely of the utmost quality! And LOOK at the details!!! The weave design is to dye for! And then there's the fringe!!! I've never had a bag with such exaggerated and fabulous fringe as this!!! It makes such a STATEMENT…..no doubt!!! You can see that I'm totally smitten by my new bag! OH…and then there's the color. This barely off-white will be good for ANY time of year! Winter, spring, summer, OR fall….it will work for any of them! The bag fits perfectly underneath my arm. It's not too long, and not too short! The outside has a separate zipper for your lipgloss, or phone! LOVE that because you can keep everything zipped up safe in the main part of the bag, but then have easy access to your most important things, like perhaps your phone…..you can get to it easily without going through your whole bag! I LOVE that about this beauty! The inside is excellent as well!!! There are several pockets, one with a zipper. LOTS of room in this bag!
THIS is going to be my "IT BAG" from now on! Yep……I LOVE it THAT much!!! Please don't miss out on a 15% discount they are offering my readers!!!!!!!! Use CHICOVER50 at checkout!!!! You'll not be sorry!!! Promise!
Shauna….XO