Today I'm re-sharing my EASY SPIRIT styles with you. I've worked with this brand now for a couple of years, and have been their ambassador this passed year. If you're interested in comfort and cool all in one, you should be an EASY SPIRIT FAN like me!
It has been so fun styling each pair of my EASY SPIRIT shoes. Each one is as comfy as ever….. that's what this brand is all about. They offer SO MANY styles that are orthotic friendly and MADE TO MOVE WITH YOU! They come in a huge variety of styles, colors, and widths! And how many times do you need a specific width and it isn't available! Bravo to EASY SPIRIT!
In my opinion, I think one of the hardest parts about getting older, is that you are a bit achier! My mama's feet hurt her all the time. Mine are fast getting there. I've mentioned before that I have titanium implants in both of my feet. I deal with chronic pain ALWAYS! So, COMFY shoes are becoming more and more important to me!
STYLE ONE~ Aren't these, called the ZIP, the cutest POP OF PINK? I think EVERY girl needs some PINK sneakers, and these were/ARE awesome! And guess what? They're ON SALE! They are such a FUN way to add some sass to your athleisure looks!
STYLE TWO~ were these sweet white and pink pair. I LOVE wearing these with casual skirts like here. These are the perfect pair to STYLE that way, with your skirts and dresses, as well as…… really anything!
STYLE THREE~ were this cute little gray pair called the SKYLAR. They've been SO VERSATILE! The gray goes with EVERYTHING, and come in many colors! AGAIN….. comfort and versatility and ease with my EASY SPIRIT STYLE!
STYLE FOUR~ Did you know that Easy Spirit carries heels too? The Rovana heels were SO fun! I felt like the girl in Sound Of Music dancing in the gazebo! And literally you could dance all night in this beautiful pair of basic black pumps!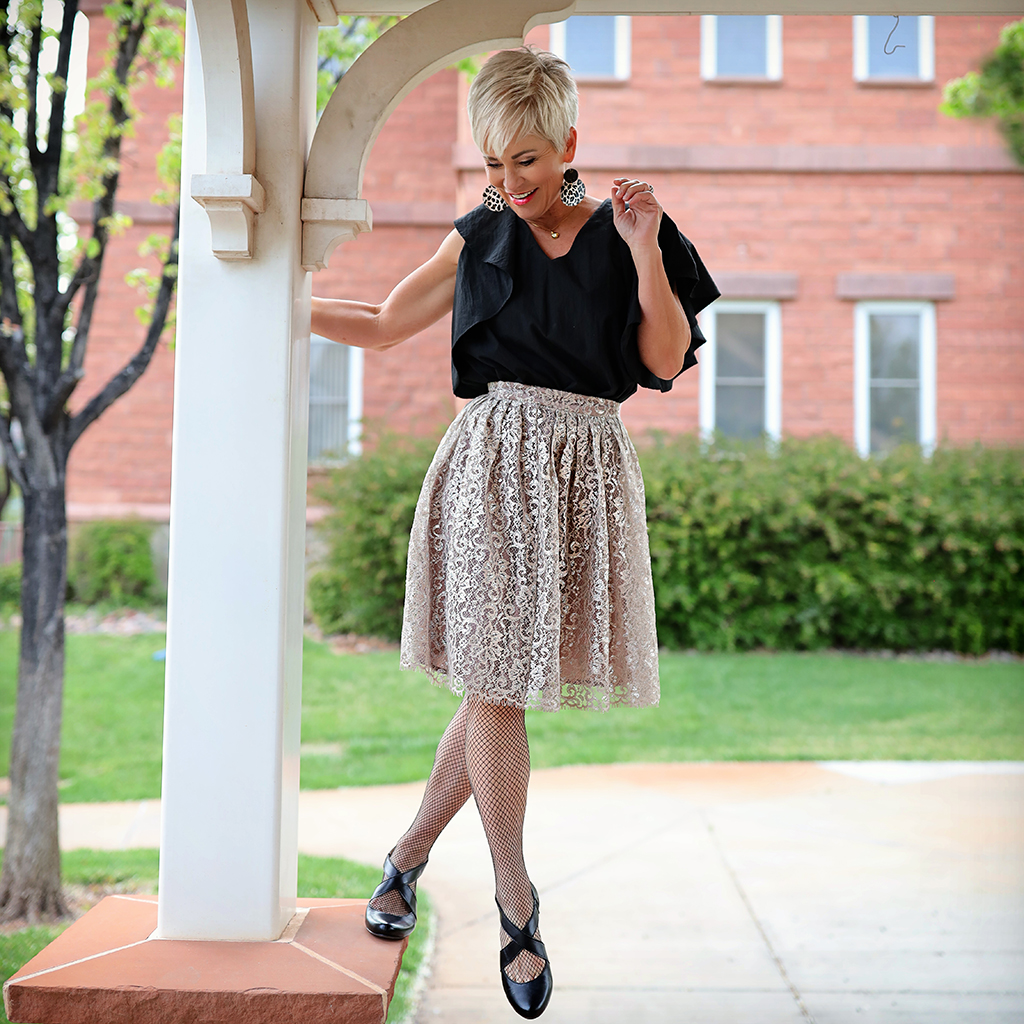 STYLE FIVE~ Who doesn't love a classic preppy loafer? These are maybe MY FAVORITE of all my Easy Spirit styles! They are ADORABLE with shorts, jeans, and skirts!! And where I live, I can wear these all year long!
STYLE SIX~ This is called the Debbie Allen limited edition ROMY. The purchase of these, will benefit dance programming for women and cancer patients at the Debbie Allen Dance Academy. Move and groove in these! They even have some SPARKLE!
So….. there you have it! I hope by re-sharing my EASY SPIRIT STYLES with you, it has shown you how awesome this brand is! I can ALWAYS count on finding COMFORT and STYLE with EASY SPIRIT! Check out their NEW ARRIVALS right here!
Shauna XO