What one thing when it comes to FASHION do you think of for fall? PLAID?? For me fall and plaids just go together like peas and carrots! I love plaids any time, but during the fall season I definitely wear them more! I love these wide leg cropped pants! Why? Because they are plaid, because they are comfy, because they can be styled so differently, and because it's a nice silhouette for me!!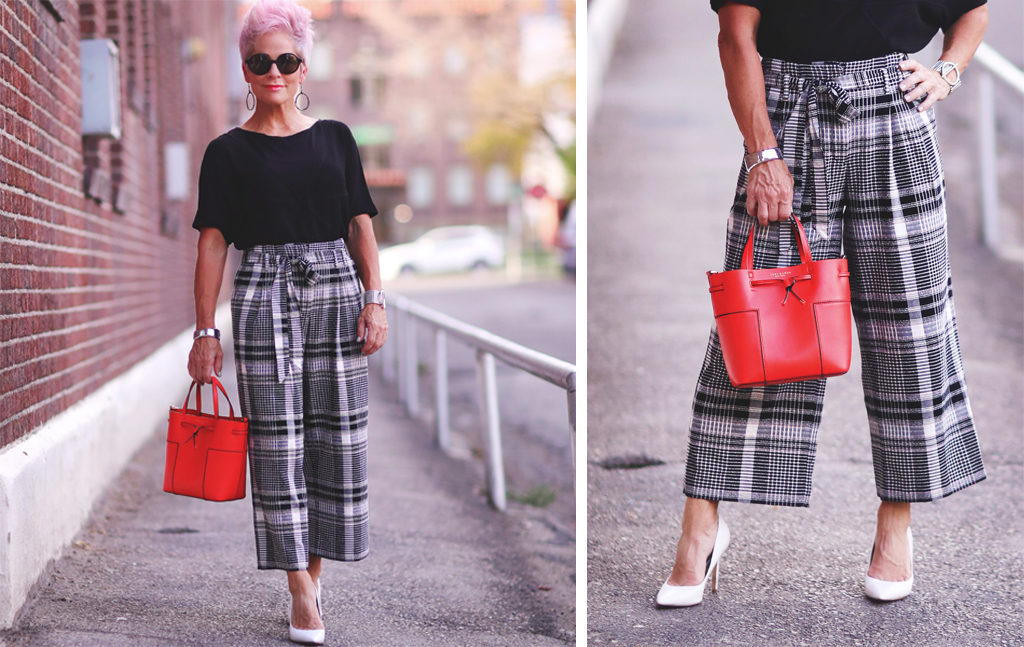 I thought it would be fun to show you different things I would put with them to create a different look! I would love to hear how you like this….I don't think I've ever done it in such great detail before, so hopefully it spurs some new ideas in you!!! I thought first a business/office look. I've actually gotten a lot of requests for this look. The next I've linked a laid back weekend vibe. And the third (remember I've said to not buy anything you can't style at least three different ways!) a very dressy going out on a date look! So……here you go!
BUSINESS/OFFICE ~
WEEKEND ~
DRESSY ~
And there you have it! Plaid cropped wide legs STYLED THREE WAYS…..and the perfect pair of pants to take you in to fall! Oh and just a note….for winter wear these with a thick chunky bright colored sweater and booties! HAPPY DAY FRIENDS!!
Shauna…XO