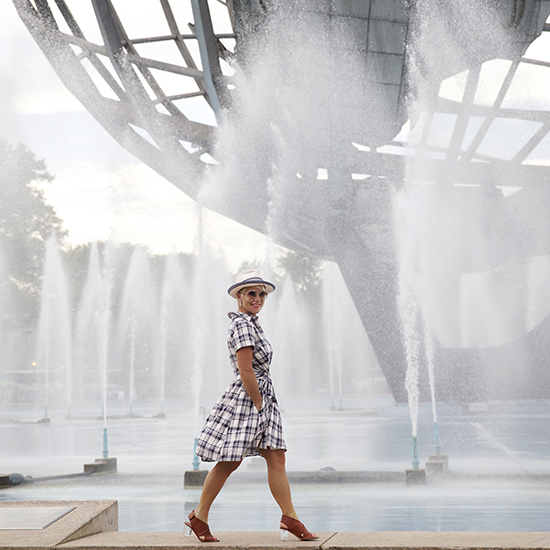 On my way to the US Open again today,
in a dress I've worn over and over and over again!
Just sayin….just sayin we all should get as much milage out of our clothes as possible!
I talked about this a little bit a few weeks ago,
but MOST of the things I post are things from my closet.
So many of you have wanted to buy what I'm wearing,
but they usually aren't available anymore.
But I think it's good to show that you CAN wear your things
over and over and from season to season!
It drives me crazy when I make the mistake of buying something,
that I only end up using a few times!
I just wore a dress the other day, that I've decided was a mistake.
It doesn't look good, not flattering, not good colors for me,
but when I bought it I "wanted" it to work, and thought I could "make" it work.
This dress I posted in the Spring, with some white booties.
In the fall I will wear a leather jacket or chunky cropped sweater!
xo