Just one week ago, I was having the time of my life in my favorite city, New York! I LOVE it there more than I think I realize! And while I was there working, I managed to find some extra time to meet up with some special friends who I have come to know through my blog. Dayle @artfulcitystyle was SUCH FUN! If you look at her Instagram page, the first thing that pops out at you is her love of color, patterns and jewelry! She always radiates such JOY in her pictures! I LOVED meeting her in Central Park! It was lovely getting to know just a tiny bit about her, outside of what she is doing on Instagram! I was also very lucky to meet Denton Taylor, who is the most famous blogger photographer in NYC! He's everywhere and takes great pics, and even taught me some new things about cameras!!! I really appreciate him coming to take our pictures! My favorites will always be these here, riding a citibike! Thank you Denton!!! And along with him I met his beautiful wife Teresa @vintageteresa! She was so nice and still running marathons!!!!!!! Incredible!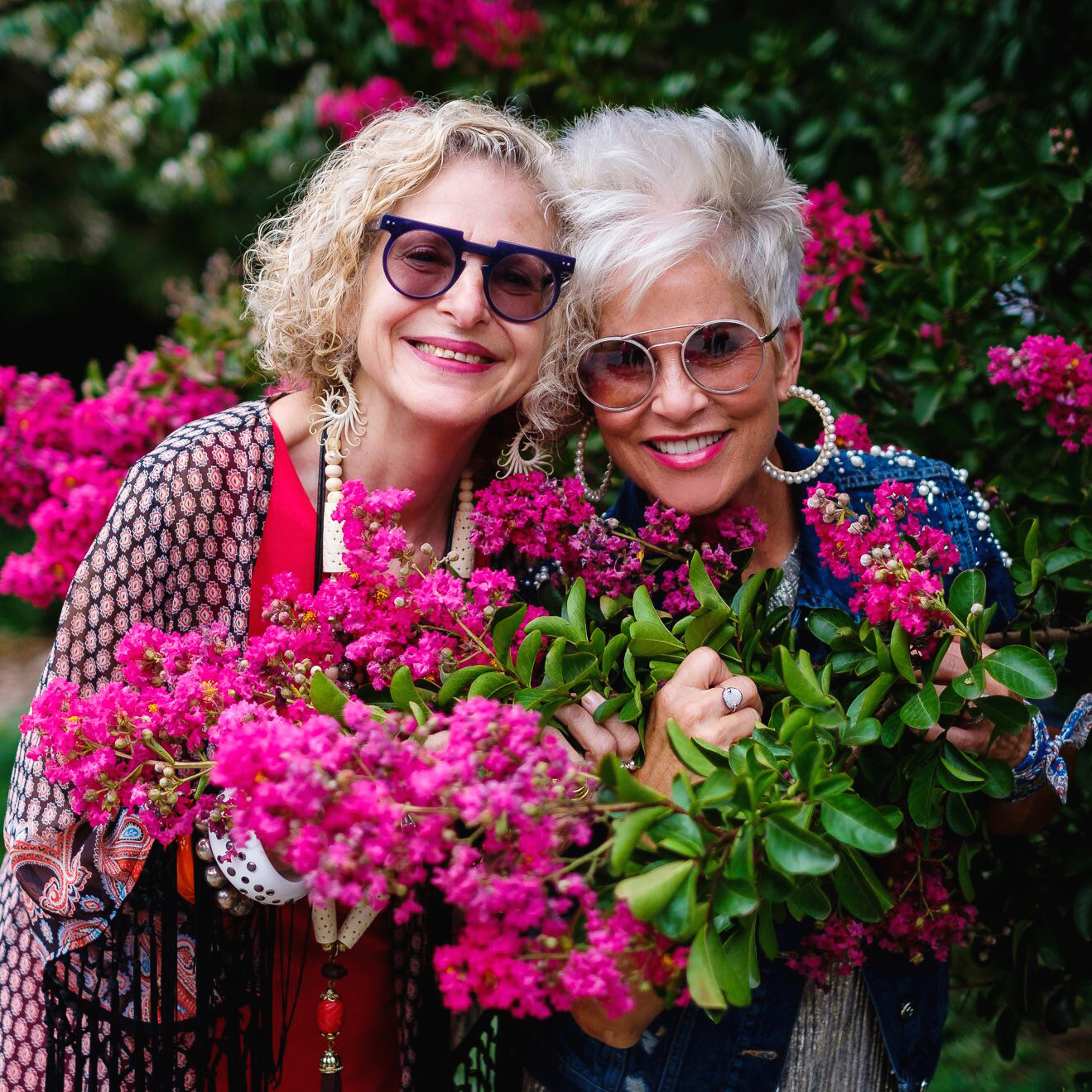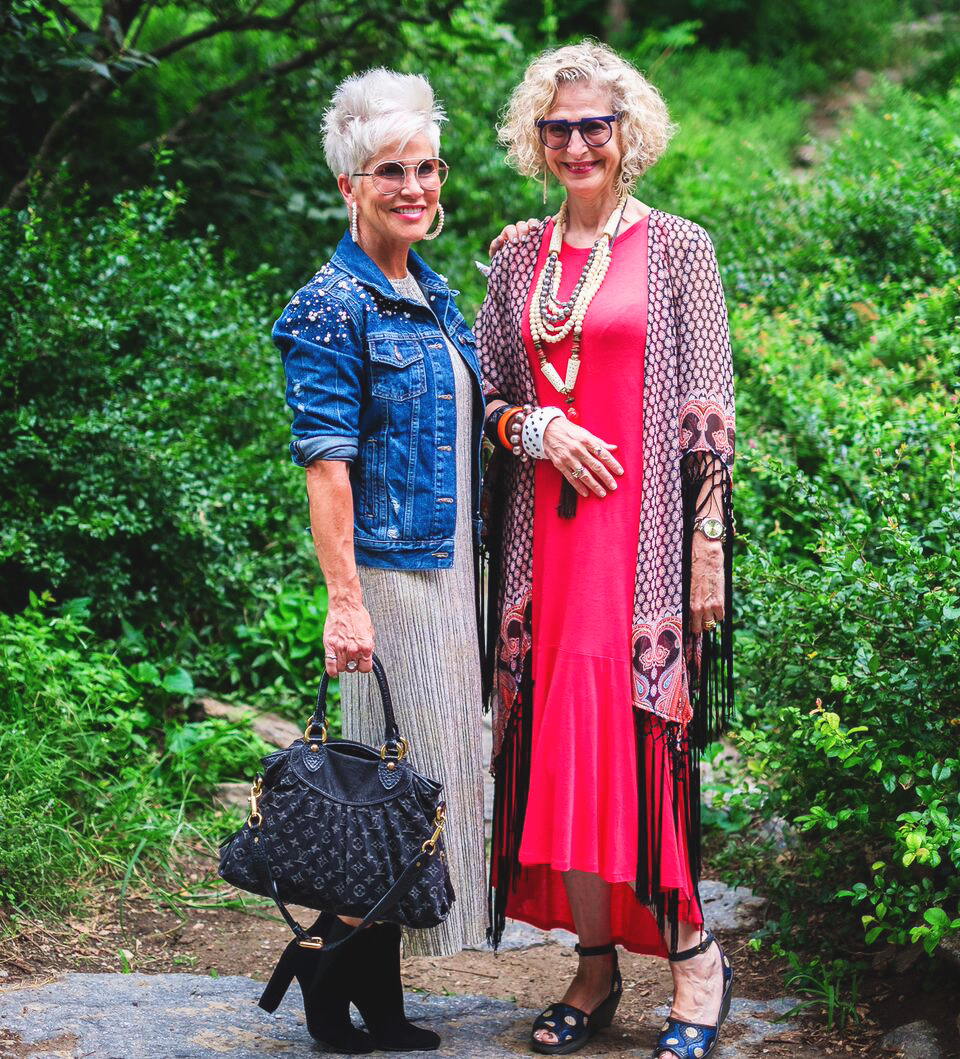 I also had the privilege of meeting Sylvia of @40plusstyle. I learned SO MUCH from her in terms of growing my blog and becoming more of a business woman…..which I'm NOT! She has a booming business at www.40plusstyle.com and is very much in the know of everything about technology!!! I was very impressed by her knowledge! We were able to get together a second time, and walked across the Brooklyn Bridge and then back across the Manhattan Bridge. It was a beautiful afternoon and such a nice time to chat all things business!!!
Meeting all these new people has been one of the best parts about blogging! Each one has offered me something new to think about in relation to building my business! They are incredible at what they do and who they are! I feel very lucky to know them!!! And the one thing I was in NYC for……is still in the works. I'm so excited to be able to share it with you late in October!!!!! But let's just say #lorealskin is FABULOUS!!!
Similar Metallic Dress  |  Denim Jacket  |  Pearl Earrings  |  Wrist Scarf  |  Booties
Shauna…..XO