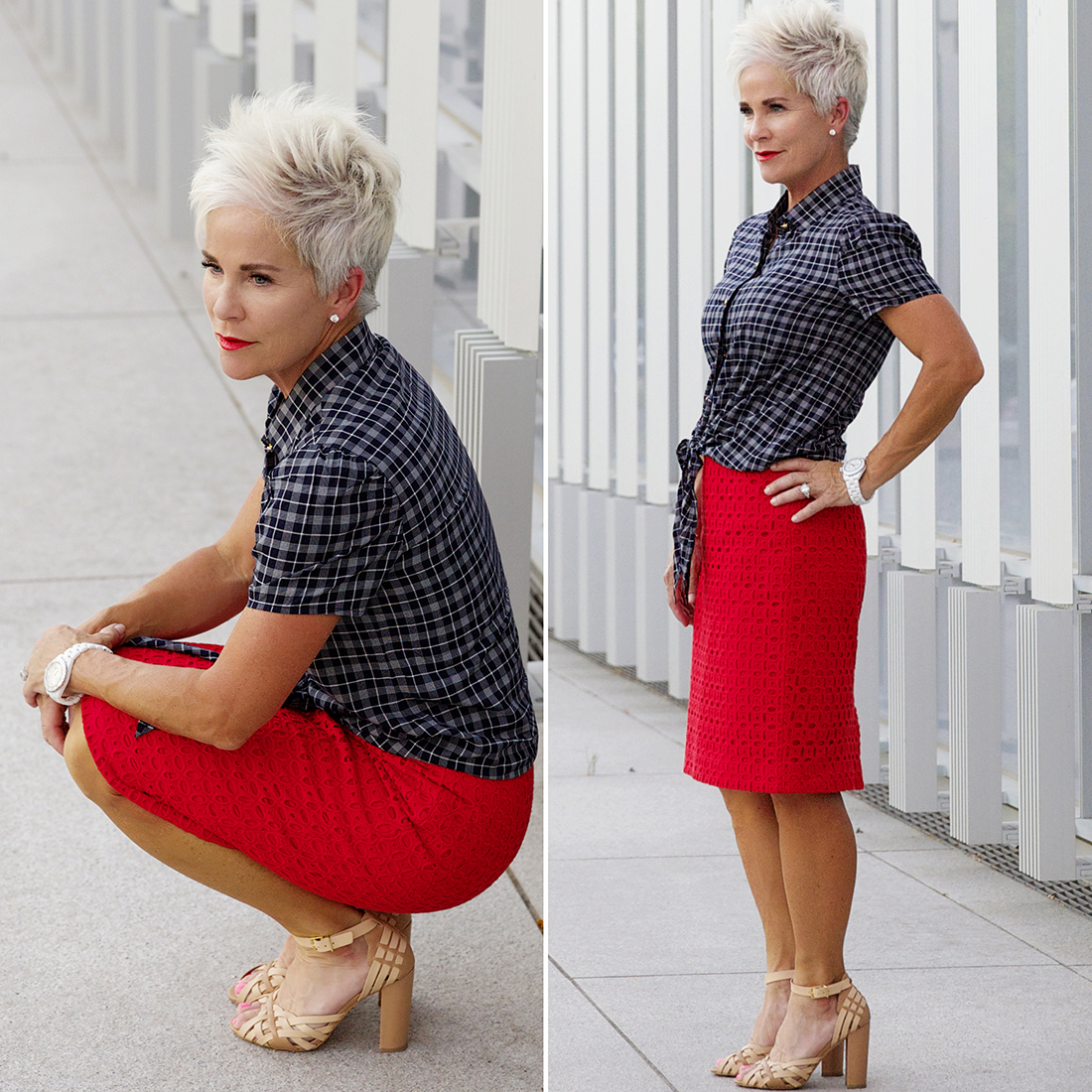 And here this navy number is again…..
with a pop of red pencil skirt!
Hope you're all enjoying your Sunday!
I've talked to so many women who don't know how to wear their
clothing more ways than what they intended it for.
They don't know how to mix it up,
and so I've decided I'll do this more here on my blog.
I'm going to start showing a piece styled more than one way.
This will help you (if you're one that struggles with this),
to be able to see different ways in how to wear things in your own closet.
This cute little top I said previously,
has been one of my favorite summer shirts!
Navy is considered a neutral, and so the things it goes with are almost endless!
I've had this JCrew skirt for several years,
and it's still one of my best go-to skirts I have.
I only wear it Spring/Summer, because of the fabric and eyelet cut-outs.
But it too, can be worn so many ways!
I've never worn it with tennies,
but I think it would be so adorable with them and a T-shirt,
and oh….a hat of course!
top- Anthropologie
skirt- JCrew
shoes- Anthropologie
lipstick- MAC Lady Danger
xo