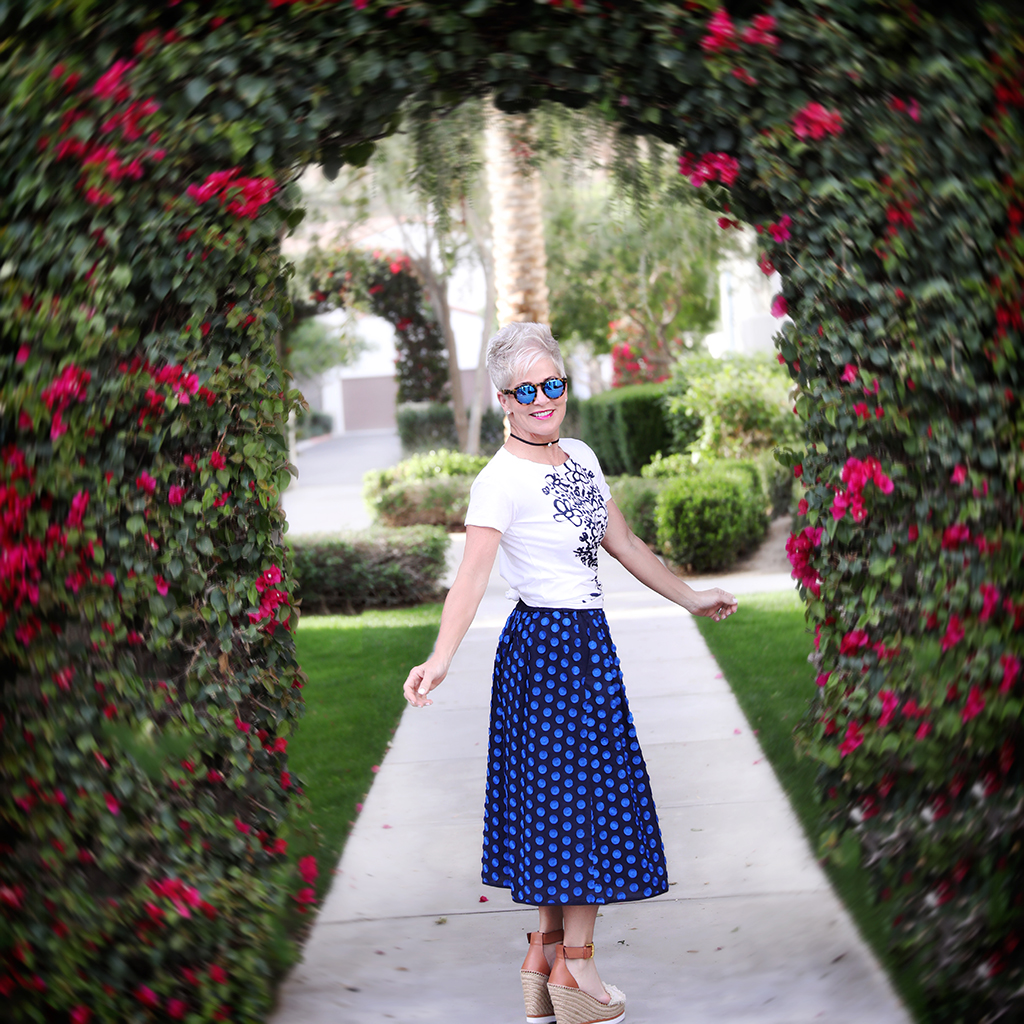 Just having some FUN on this Sunday,
with some navy dots and a darling daisy tee!
This time of year, when there are hints of warmth in the air,
is such fun when it comes to fashion!
I LOVE this skirt from JCrew.
It has pockets and lots of sass, and with tennies it will be adorable!
And this daisy bouquet graphic tee?
Such a fun one to have to dress up or down!
And these wedges by Chloe, are seriously so comfortable!
If you're height challenged like I am, these are the perfect shoes.
I walked around in them for hours and had such HAPPY feet!
Hope you all have a wonderful Sunday friends!
xo