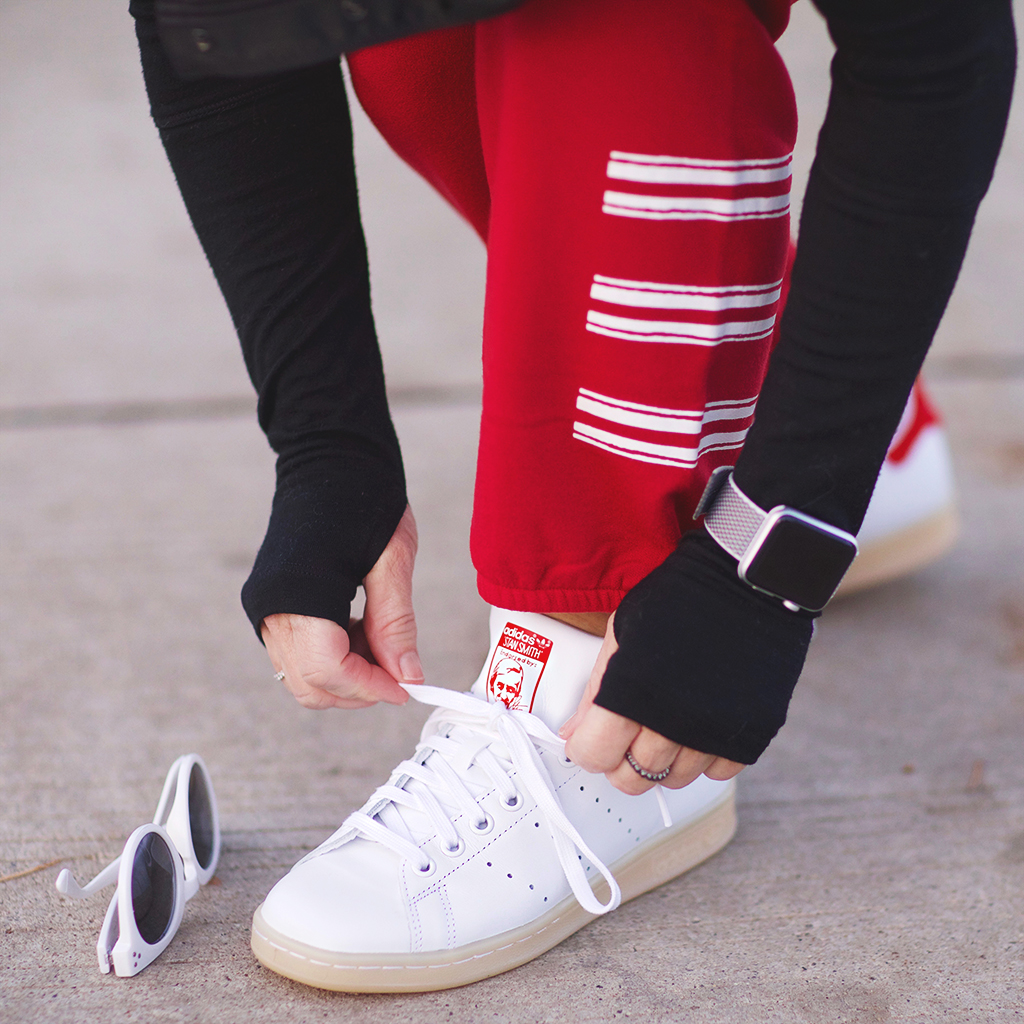 Do you want to know the TRUTH??? Someone asked me a while back if I dressed up EVERY day?!! If I don't have anywhere to go, really, then the answer is NO……and this is what I usually wear! In fact all through the holidays I was  in my leggings, big sweaters, and boots! So when this was given to me for Christmas from a loved one, I was more than happy!!! And the Adidas are cute as ever I'd say! I added my warm black turtleneck and a scarf, and had the MOST COMFORTABLE outfit! This is one that I would wear to run around in with my little people! And of course the white sunnies were screaming to be a part!!!!!!
SHOP my look here…..along with some other fab goods that work too!
Some GREAT SALES right now you may want to be aware of!!!
NORDSTROM  |  J.CREW  |  ANTHROPOLOGIE  |  MADEWELL
Goodbye friends…make it a great day! And make sure to sneeze in to your arm please!!!
Shauna…….XO