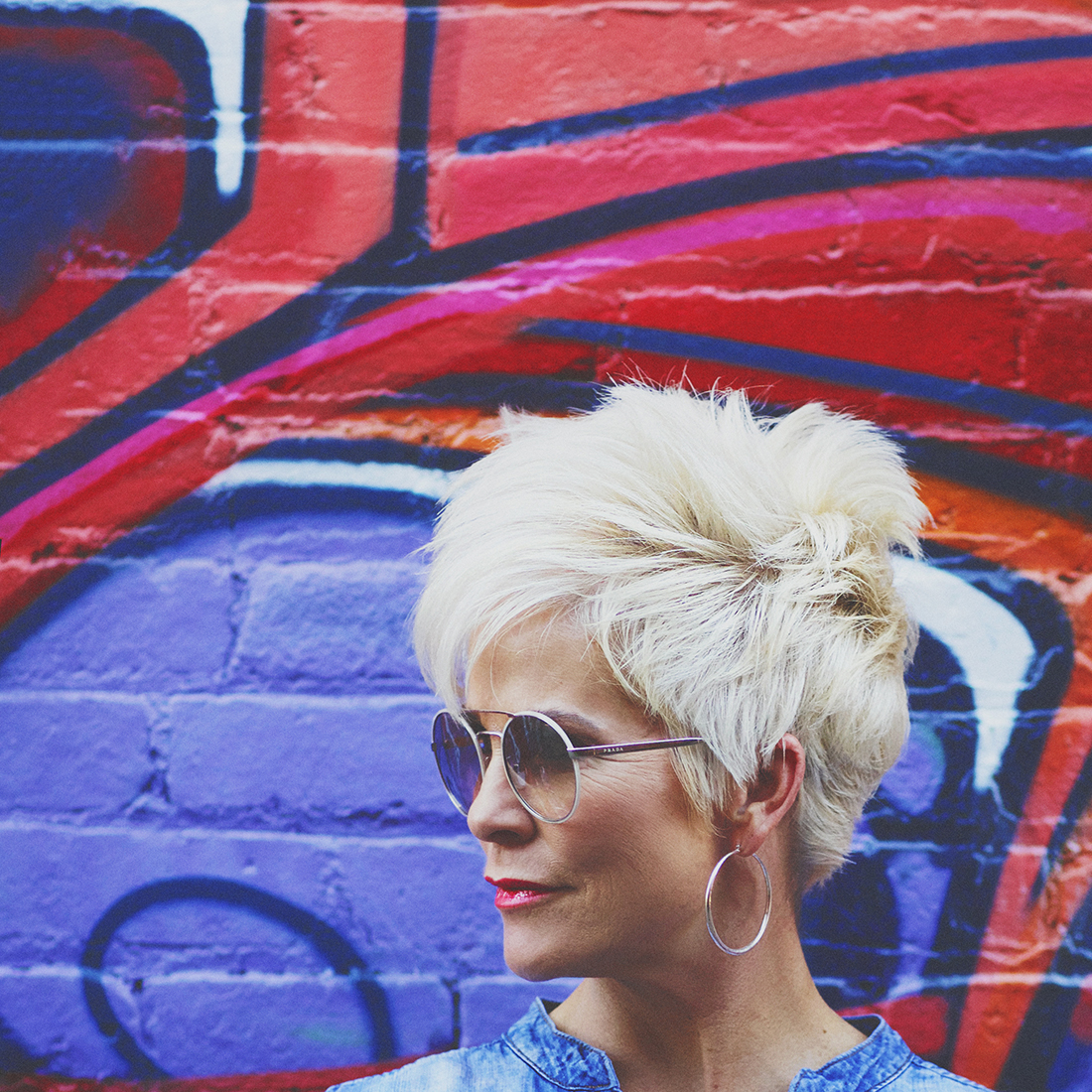 My hair story…
it has a life of its own!
Since I get so many comments on my hair,
I thought it was time to talk about it again.
My next hair appointment is coming up,
and I always look so forward to it.
What lady out there EVER misses her hair appointment?
I bet not many!
For those who don't know,
I have only been platinum since last fall.
I was extremely hesitant doing it,
but haven't looked back with any regrets since.
I get so many of you saying to me,
"I wished I could do that", "I wish I could pull off this color and cut",
or "I wish I was brave enough to wear my hair like that".
We need to all remember,
THAT HAIR GROWS BACK!
Go for it!
But then I understand that the whole hair thing,
is so important to our style and to how we feel every day.
If our hair looks bad, we feel bad for the most part!
I have a friend that would compliment my hair often.
She is a beautiful lady.
Her hair was shoulder length, and she wanted to do something different,
but felt she couldn't because she wanted to lose some weight.
To me, her face was so striking,
I felt she could do anything to her hair and look good.
Well, she finally had it cut short!
And oh my….IT WAS SO SO SO CUTE!
All the sudden it had personality, sass, and style!
I think her confidence must have gone through the roof!
So my point is…
You only live once, so be brave!
Do something different!
Experiment!
HAVE FUN WITH YOUR HAIR!!!!!
xo
This is what I use…
Unite Blue Shampoo
Olaplex Hair Perfector
Schwarzkoph Leave-In Conditioner
Aveda Hair Paste