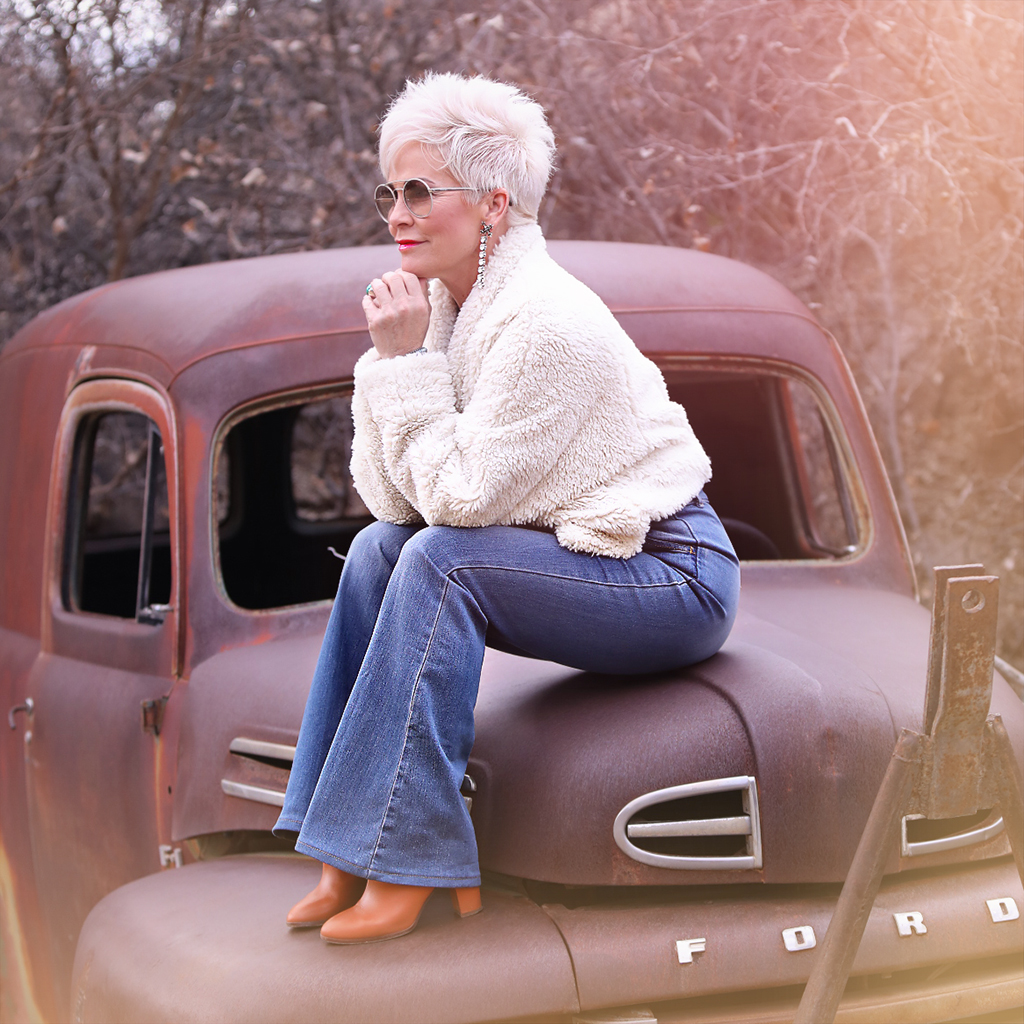 With denim being what I wear the most, I like to stay updated on the latest looks and fashion trends. And so yet another blog with some more DENIM OUTFIT INSPIRATION for you all today!
Denim is all over the place in terms of styles. The cropped wide leg is everywhere right now, and just may be my next investment! I LOVE the way they look with high ankle booties! The denim in this pic is actually that jumpsuit I wore a couple of weeks ago, with a fluffy white jacket over the top. This one linked here, is very similar.
Denim on denim style looks so CUTE I think! I love putting different looks together, and think that it's probably the easiest thing in your closet to be creative with! You can pretty much do ANYTHING with denim which makes it extremely versatile!!!!!! So…..HERE ARE MY TOP FOUR LOOKS!
LOOK ONE~

LOOK TWO~

LOOK THREE~

LOOK FOUR~

I could truly go on and on and on with DENIM STYLE! I hope these give you some inspiration to go out and create your denim looks! You see there is so much variety out there. I think my very favorite of these four looks is the FOURTH with these fabulous embroidered jeans! I've told you before, but when I was in about Jr. High School, my mom made me a denim jacket and pants with embroidery everywhere. Oh how I wish I still had that adorable set! The jeans here sort of took me back to those memorable days!!!!! Still can't believe my mom had the time to create such magic for me! She was and still IS AMAZING!!!!!!
Shauna XO