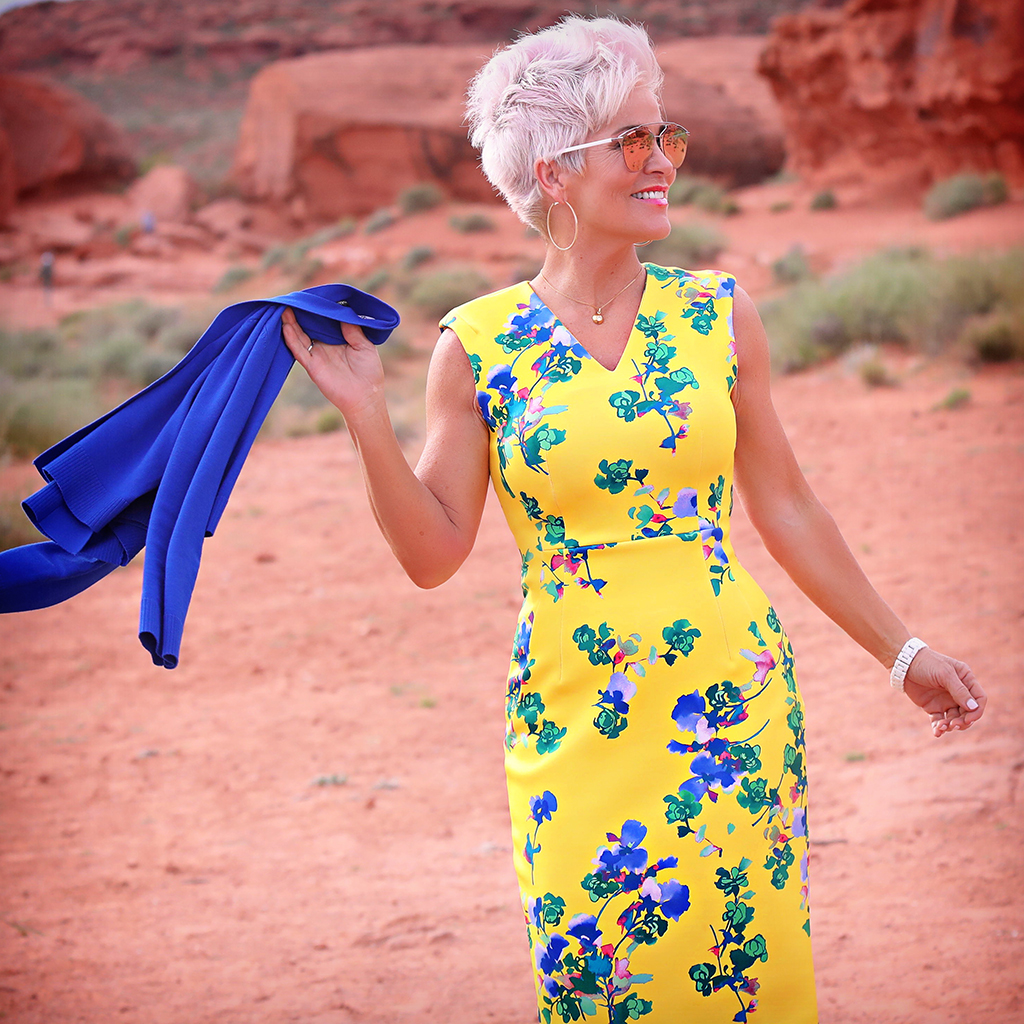 Since I missed an EASTER dress blog, I thought I'd move on to MOTHER'S DAY DRESSES, because what mother out there doesn't want to feel extra pretty for Mother's Day? I know I do….I always like to feel pretty!
Mother's Day is one of those days that can be SO EMOTIONAL. The joy of being a MOTHER, of feeling inadequate at being a MOTHER, of NOT being a MOTHER, of having good or bad feelings of YOUR MOTHER, and it can go on and on! And so I think we all should have a new MOTHER'S DAY DRESS to feel special!
This dress here is from Calvin Klein. I haven't shopped this brand forever! THIS one is a Calvin Klein and OVER-THE-TOP FABULOUSNESS….a bit out of my budget, but still fun to look at! You can shop Calvin Klein right here. These are a much friendlier price point. I LOVE my bright yellow floral CK dress. It's the one I was telling you about, I wore to a funeral. What do you think? We were after-all, celebrating a wonderful man's life!!!
But back to Mother's Day dresses and skirts……I have found some AMAZING ones that are all on sale! It's important for me to tell you that ANYTHING I ever link here on my blog, is something I WOULD wear. I don't wear anything that is too bare (except a swimming suit or tennis outfit :)) and so the ones linked that are on the bare side, I would throw on a jean jacket or little sweater. Like the dress in this picture, it's about the barest I would go in a dress. I have the little blue cropped sweater to go over the top, but like it most without.
MY TOP PICKS ARE RIGHT HERE~
Anthropologie is having a 20% off SALE ON DRESSES, SKIRTS, and HEELS! A lot of what is linked here is from that sale! Take a look and stock up for your spring and summer styles!
MY FAVORITES RIGHT HERE~

HAPPY SUNDAY FRIENDS!
Shauna XO