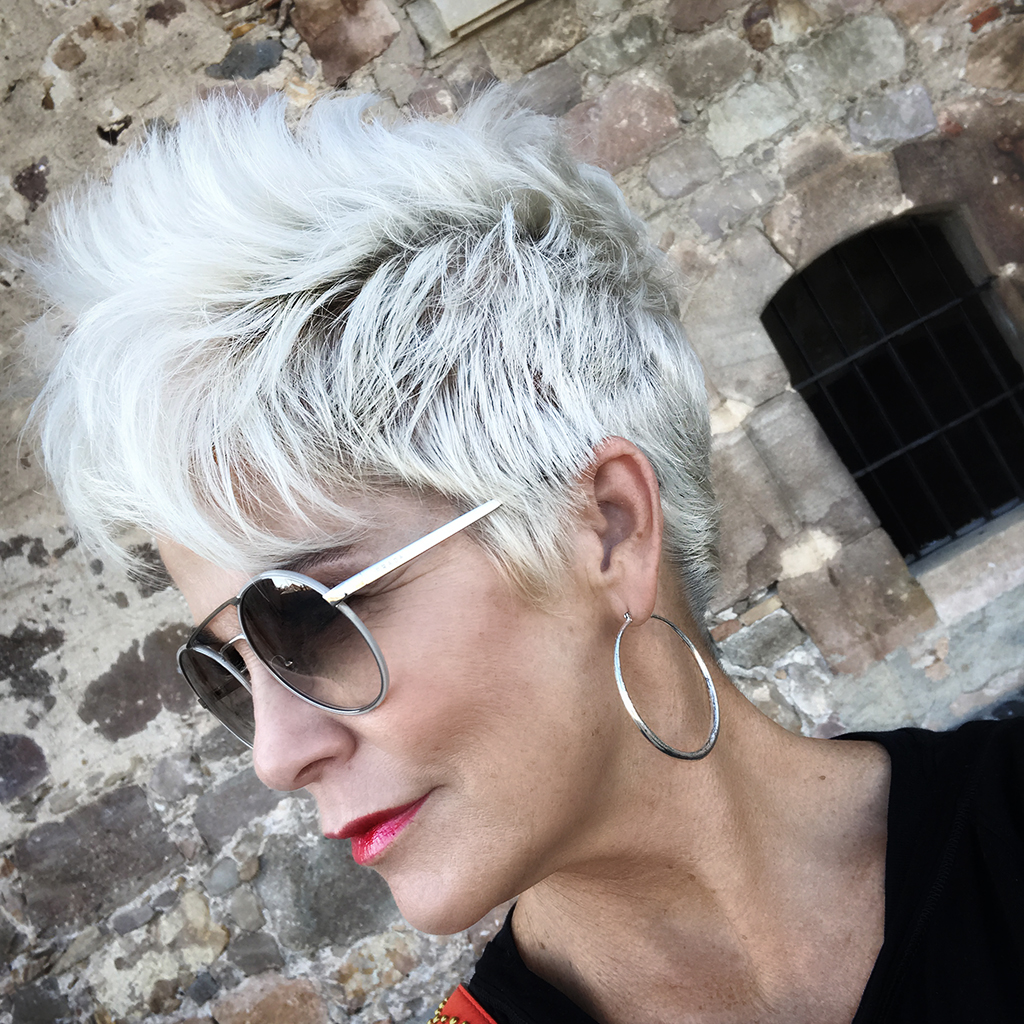 Just wanted to share a few tidbits about my hair! It seems I've talked about it SO much already, but I continue to get lots of emails and questions. I love my short hair, and have had it short most of my life. It's easy, it's versatile, it's sassy, and it's me! Long hair completely stresses me out! In fact in this photo here, it's longer than I normally wear it, and it was starting to get to be a little too much.
My hair is naturally dark, with a LOT of silver growing through! I don't want to say "gray" because it sounds old!!! I was born with a white lock of hair in the front which is hereditary. My mother had it, and some brothers, and other relatives. You can see it in the picture posted. When I decided to go platinum, mostly out of an easier way to take care of the "silver", my biggest hesitation was that I would lose my trademark you could say. That would just now blend in. But I did it anyway, and haven't ever looked back. It's SO MUCH EASIER to hide the "silver"! And I think it's much more fun! Maybe that saying that blondes (PLATINUMS) have more fun is true after all!!! So what I do is an all-over color every three months, with a cut every month or four weeks. Then the next month I'll just do a cut, and the next month along with my haircut I'll do a toner or a gloss. I've never minded darker roots showing, in fact I kind of like it!
It's very thick, and has a lot of body. I have had lots of questions on how I make it stand up. That's the way I wear it the most, I like it the best that way. But with anyone, I get tired of it, and so I'll mix it up with a more laid down look. I have linked all of the products I use below. Believe it or not, I don't use a ton of product in my hair, and hate it when it feels like there's too much of anything in it. When I put the paste in after it's dry, I literally put a pea-size of each kind, and mix them together, and that's it. Too much product weighs it down. So what I do after I wash it (only every four days or so) I'll put a tiny bit of the two hair pastes through my wet hair. Then I dry it, mostly using my hands to pull up and away from my head and dry the roots, sort of forward. One day I'll do something for my YouTube channel so you can see better. After it's dry, again, I add a little bit of the two pastes combined and move it around until I find something I like, and then spray with either of the two sprays depending on how much hold I want. If it's spiked up I'll use the firm spray, and if laying flatter I'll spray with the lighter hold. That's it! Easy-peasy!!! I couldn't tell you anything about the cut, because obviously I don't cut it. But the salon I go to is linked below as well, and Harley is who I go to.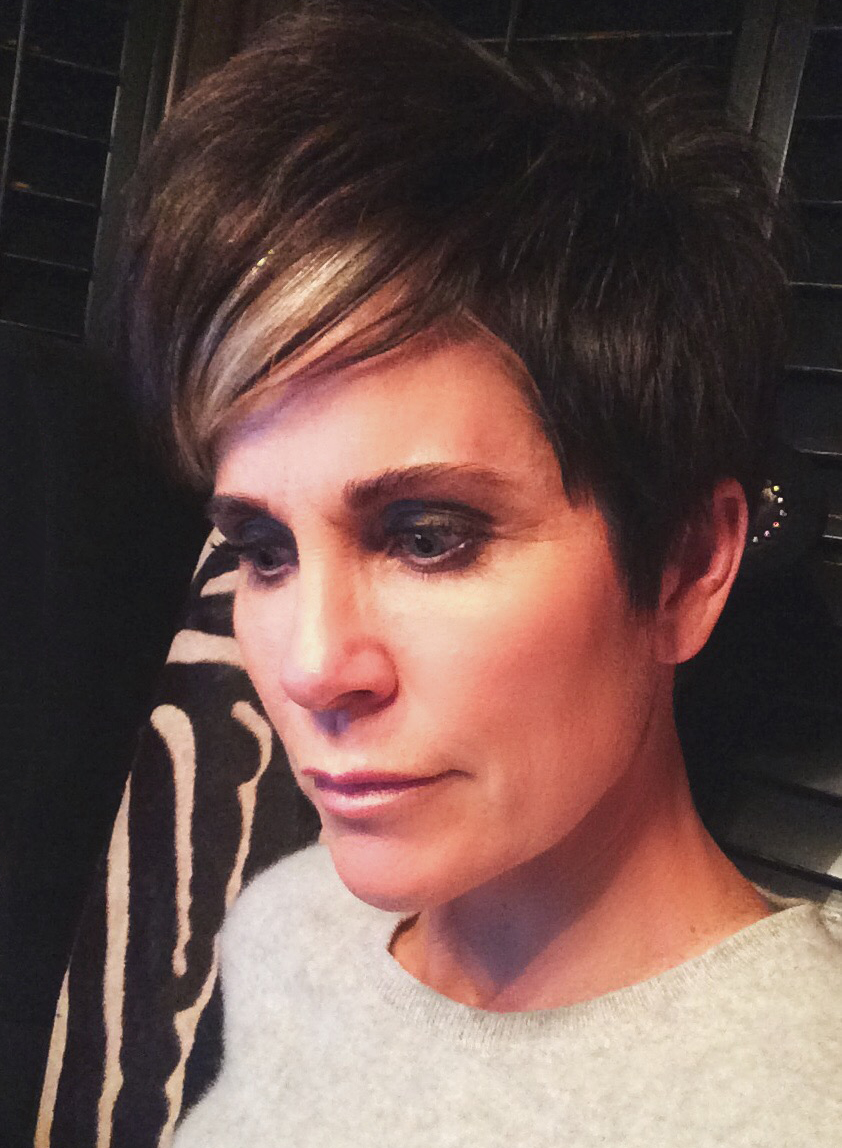 THIS
aroma mist is a brand new product I picked up the other day and I LOVE it! It comes in three different scents and adds softness and shine and makes your hair smell SO SO SO GOOD! A hair perfume is a genius idea!!! Also
THIS
conditioner is what I use to keep my color from going yellow. So that's it. I'm hoping to soon have a very active YouTube channel, to put up some videos and tutorials on my hair. My channel now is ChicOver50, but not much on it. I'll get working on that right away…….I need an assistant! Blah! Have a great day friends!!!!!
Shauna…XO