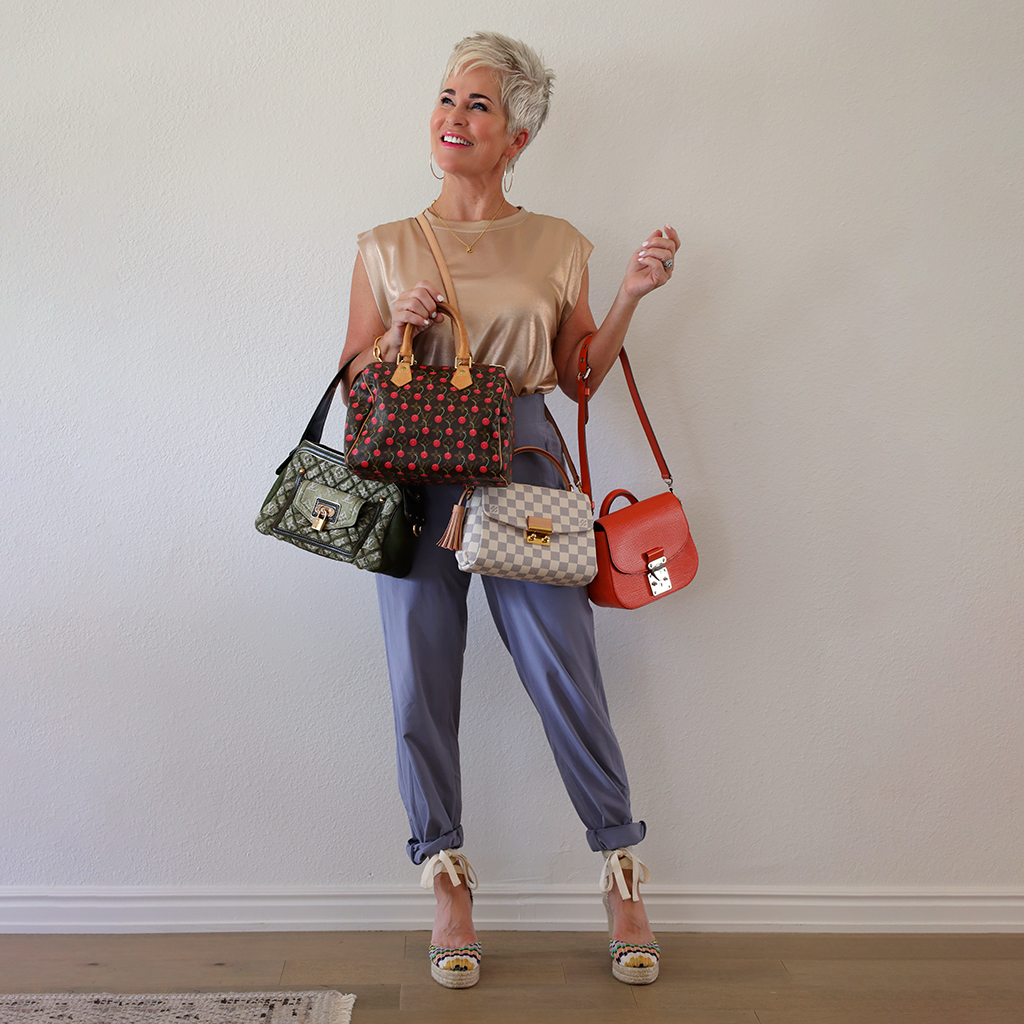 Luxury Purses: Splurge or Save
In a world where fashion and status are connected, high-end designer purses have become a symbol of luxury and sophistication. Brands like Louis Vuitton and Chanel, among so many others, evoke admiration and desire from fashion enthusiasts all over the world. I've loved having and shopping for all mine through the years. However, I'm wondering…… are these pricey accessories truly worth the investment?
One day while at the shoe repairman's shop, he shared some eye-opening insights about designer bags. He said that many of them were poorly made, and said that he had seen various flaws and issues in their construction over the years. He's really made me reconsider whether or not their high prices were truly justified by the quality they offered. What is your opinion?
While his perspective has influenced my thoughts about designer bags, I understand that every product out there can have its shortcomings, regardless of the brand. It's important to consider everything such as your budget, and the practicality and how you would use the bag (too many of mine are very specific in where I would use them). Quality and durability are essential factors, but personal style and affordability also play a significant role.
Quality and craftsmanship however, have been something I've surely noticed and APPRECIATE. I love the attention to detail that goes into creating them. These renowned brands take pride in using premium materials. As a result, they tend to last longer and age more gracefully, making them a potential heirloom piece. I have lots of granddaughters that will someday inherit my bags, and a couple of them have already told me which ones they want! They've been fascinated with them since they were little girls.
Status and Exclusivity:
STATUS AND EXCLUSIVITY
Another thing I love about designer bags is the rich history of their iconic designs. The exclusivity of these bags often limit the quantity. They oftentimes are released in select collections. This green Louis Vuitton bag is one of them. It's a classic, and the details are incredible. Doesn't it remind you of something Jackie O would have carried? Louis Vuitton is my personal favorite, and owning quite a few, they always make me feel special. These brands have a rich history and iconic designs that really do stand the test of time.
Let's talk RE-SALE value for a minute. Surprisingly, high-end designer bags can also hold their value exceptionally well. For collectors and savvy fashion investors, purchasing an iconic piece would be a wise financial move, as they often retain or even appreciate in value over time. I've sold several at my consignment store in Salt Lake City, NAMEDROPPERS. You can shop their BAGS HERE. For me this works better than hassling with Poshmark or some of the others.
Many lesser-known brands offer high-quality, stylish bags that don't come with the hefty price tag of luxury designers. These alternatives can be equally durable and stylish, and provide an opportunity to find a purse that suits your taste and budget. I feel like sometimes it can be a "HUNT", but there are definitely other options. Below are some less expensive and CHIC bags I've found and would consider.

MY PERSONAL PASSION
For some, fashion is a passion, and investing in designer purses brings immense joy and satisfaction. This would be me! Before I bought this new Louis Vuitton a few months ago, it had been several years since I had a new designer bag. I would never splurge on them on a regular basis, but every now and again it's such fun! However for others, the price tag might not align with their priorities, such as traveling, or other life goals. It's essential to assess your values and financial situation before making a substantial purchase such as this.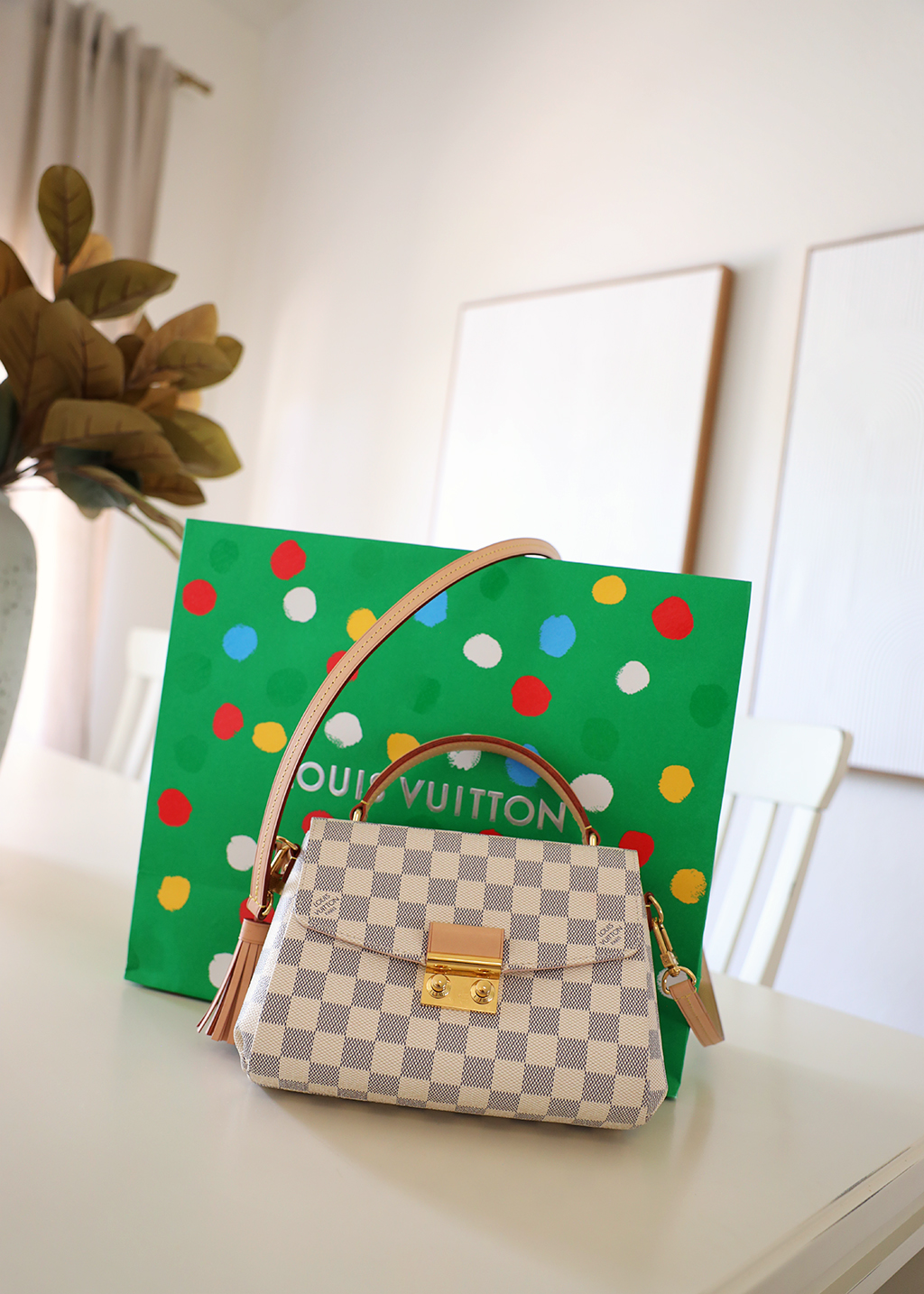 Remember the worth of buying high-end designer purses ultimately depends on individual preferences, values, and financial capacity. While I believe, they offer exquisite craftsmanship, status, and investment potential, it's essential to balance these attributes against alternatives, personal priorities, and practicality. Ultimately, fashion should be a source of joy and self-expression, and whether that comes from a luxury designer or an affordable brand is ENTIRELY UP TO YOU!!!! The question is…. luxury purses, would you splurge or save?
CHECK OUT THIS SITE FOR DESIGNER PRE-OWNED BAGS
THIS SITE IS ONE THAT CARRIES MANY DESIGNER HIGH-END BAGS