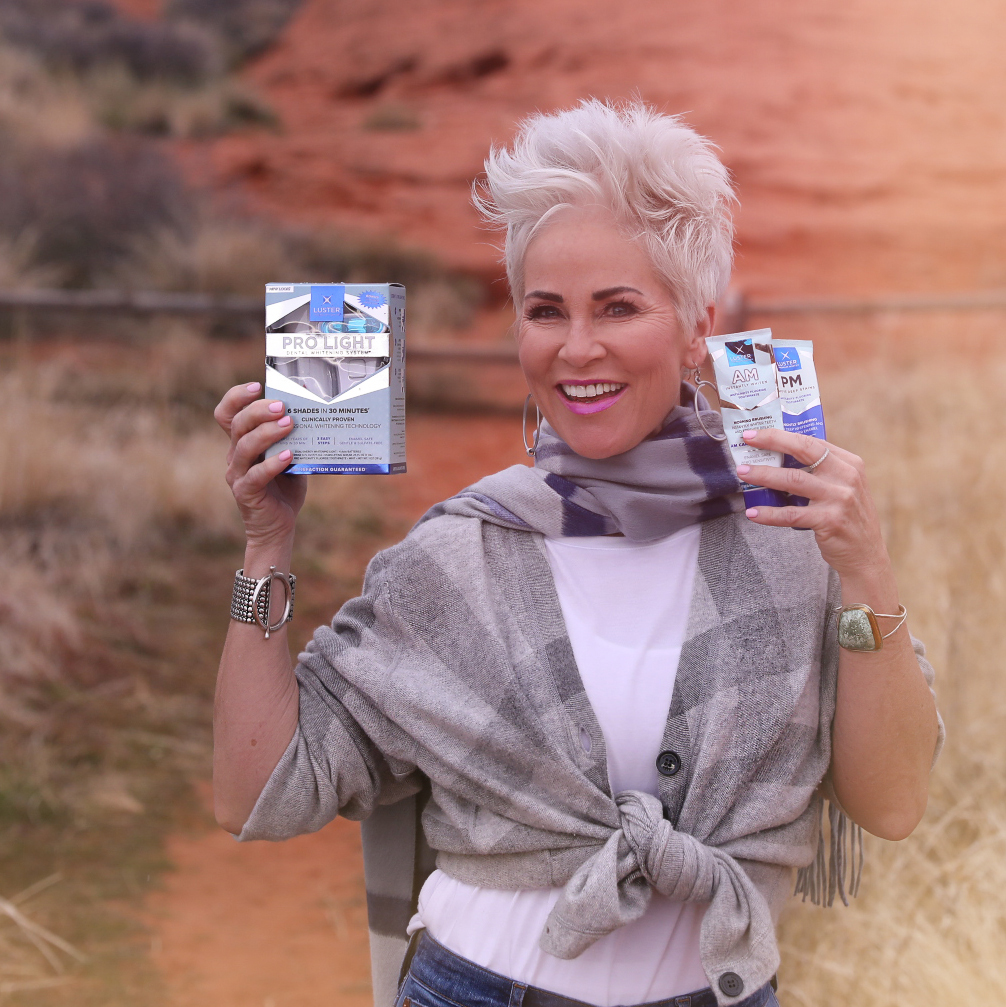 Do you all remember back in the day, when you had to go in to your dental office to get your pearly whites all white again? LUSTER PREMIUM WHITE products are SO AMAZING in that you can get those pearly whites back in the comfort of your OWN HOME!!!!! Easy-peasy and so CONVENIENT!!!!!
I've been using Luster Premium White products now for about a month. I'm not a soda drinker….unless I'm behind the wheel driving for long distances OR at a movie and NEED TO STAY AWAKE! Then it's just a little bit of Diet Coke for me. But….you know my obsession with chocolate. And yes chocolate can discolor your teeth a bit. So…..when this product was presented to me, I WAS DEFINITELY ON BOARD!!!! I've loved it to say the very least!
In 2007 LUSTER PREMIUM WHITE was born, out of frustration with people using strips and such and feeling a lot of sensitivity when doing so. After years of research they came up with this SAFE, AT-HOME SYSTEM of teeth whitening that is GENTLE!!!! YAY for gentle! There's nothing worse than teeth that hurt!!!!
The whitening light and stain lifting serum can seriously lighten your teeth SIX shades in just 30 minutes! WOW! Their system includes…..the Dual-Energy Whitening Light, Accelerinse, Stain Lifting Serum, and Power White Pro Anticavity Fluoride Toothpaste. I've loved the Luster Premium White AM and PM products! And the whole line is also SAFE on enamel!!! ALL Luster Premium White toothpastes help strengthen enamel and fight cavities with fluoride as well!
So you see I'm a bit of a fan of this system! Being able to SMILE with confidence is SO IMPORTANT! And knowing that I can make my smile brighter at home is even better! We are all so busy, and to keep up with all of our health appointments can be difficult! To be able to cut out an appointment and replace it with an in-home replacement is a FABULOUS idea!!!!!!
YOU CAN FIND THEM ALL RIGHT HERE!!!
Shauna XO