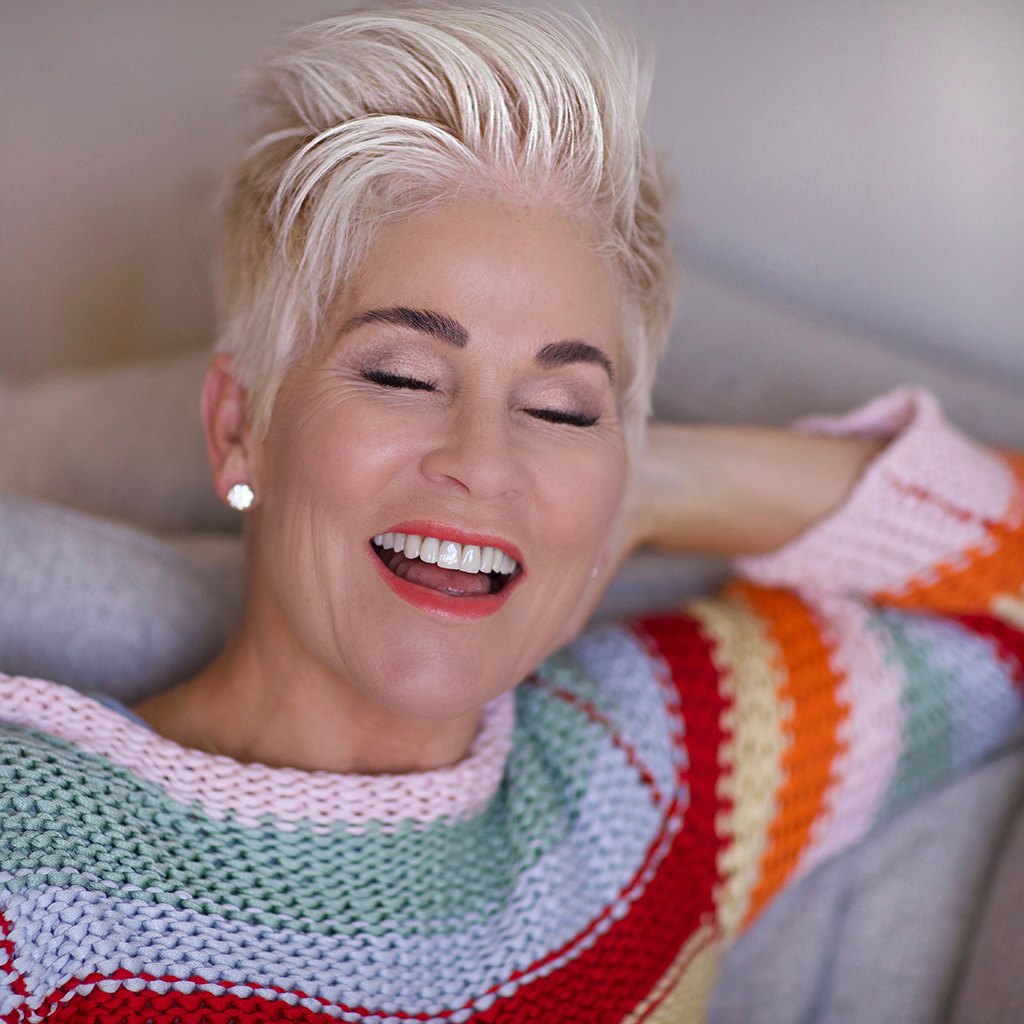 Just Looking Fabulous Forever….yes!!! Who doesn't always want to look their best? Are you one that EVEN if you're not going to go out for the day, perhaps you're lucky enough to have those days…..you will still take the time to look your best? I am! It might take me until mid-day, but I will always take the time to get myself together! I was at lunch with a good friend the other day. We were talking about the amount of time it takes some of us to "get ready". Maybe that's one reason I have short hair…..is because I DO NOT like to spend  hours getting ready! We're all busy, and like my friend said……"life is too short!"
This makeup, Look Fabulous Forever, is a line that was the first pro-age makeup line specifically for more mature faces, eyes, and lips. Tricia Cusden started this line in 2013 out of her own desire to have something that worked better for her skin. This is her company's philosophy…..
Our philosophy is simply that age is no barrier to looking fabulous. Our beautiful makeup for older women is 'pro-age' which means that it is specifically formulated to suit more mature faces, eyes and lips. Here at LFF we believe in celebrating the beauty of older women without fretting about the odd wrinkle or two.
 I get a lot of questions about makeup. And there are a lot of concerns out there with women, and knowing what is the best make up to use for aging skin, and what are the best ways to apply it? I'm no expert, but I AM a makeup junkie and feel like I have a pretty good sense of what looks good! I love to experiment with different looks and formulas. This makeup is absolutely perfect for someone who wants to enhance what they have, but not over-do it! It's really easy, at my age (57), to think we need to add more to look good. NOT TRUE! What you do want to do is highlight your features. I have loved using this makeup, which has been the foundation, eyeshadow, blush, and lipstick. It's just enough, but not too much! The lipstick has such a great feel to it, and stays on so good, without sliding! The eyeshadow and blush are so subtle, but both do what they need to……ENHANCE! And the foundation, which I think is the most important, is SO good! I've really loved all of it!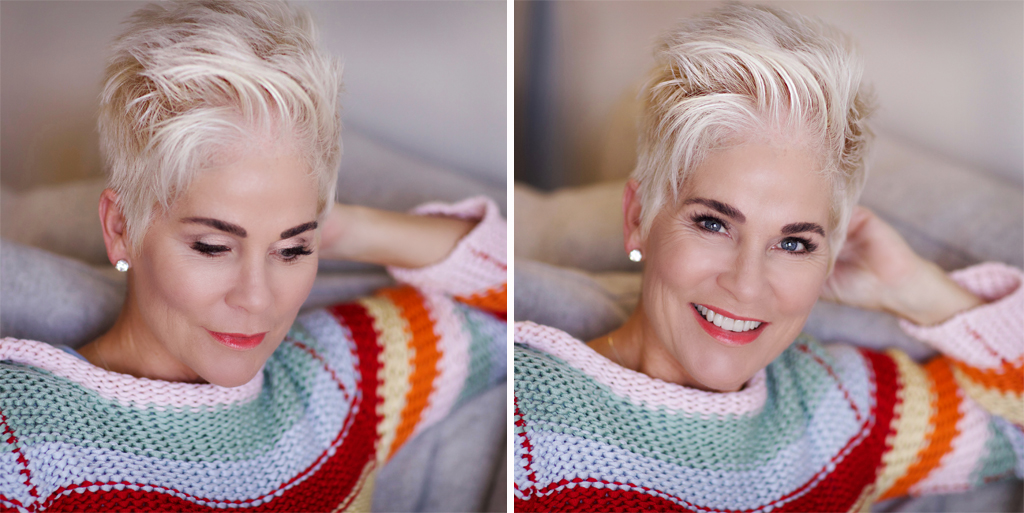 If you're frustrated with what you're using now, I would highly recommend Look Fabulous Forever makeup. I've added the links for you to go to, to learn more about it and to meet Tricia. She has a lot of tutorials on makeup application that are really good to watch! For me…..I'm a fan!
Linked below are the products I used…eyeshadow colors Taupe and Cocoa, blush color is Peach Cream, and lipstick is Coral!
Foundation  |  Eyeshadow  |  Blush  |  Lipstick  |  Lip Prime  |  Face Prime
Here are some tutorials that you might be interested in watching!!!
Shauna…XO