Perhaps one of the most important staples anyone should have in their closet, is the LITTLE BLACK PANT…..LBP! A nice pair of black pants can be worn a million different ways! Style them for a professional look, or style them down with a tee-shirt and tennies! Let me tell you about them….
The Little Black Pants, are said to be the best fitting pant you'll ever buy, just like a custom made pair from a tailor! They're made of a beautiful and breathable fabric, and perfect for travel! They've sold over 100,000 pairs!!! Fitlogic is the key to their guaranteed fit! You answer five questions about yourself, and that's it! Your pants arrive and they truly do fit like a glove!!! No kidding…..no matter your size! There's no measuring and no guessing! If you have a unique size, that you're always struggling to fit in all the right places….these could be for YOU! AND….they are so comfortable! Use code "Shauna" for 20% off the already discounted pant! Offer is good until January 3rd!!!
I'm absolutely so impressed with my Little Black Pants! I chose to style them with a graphic tee, sparkly cardigan, and military jacket with a fur collar! And I couldn't help but add some statement earrings! A little dressy and a little not!!! Layering this time of year is the only way to go!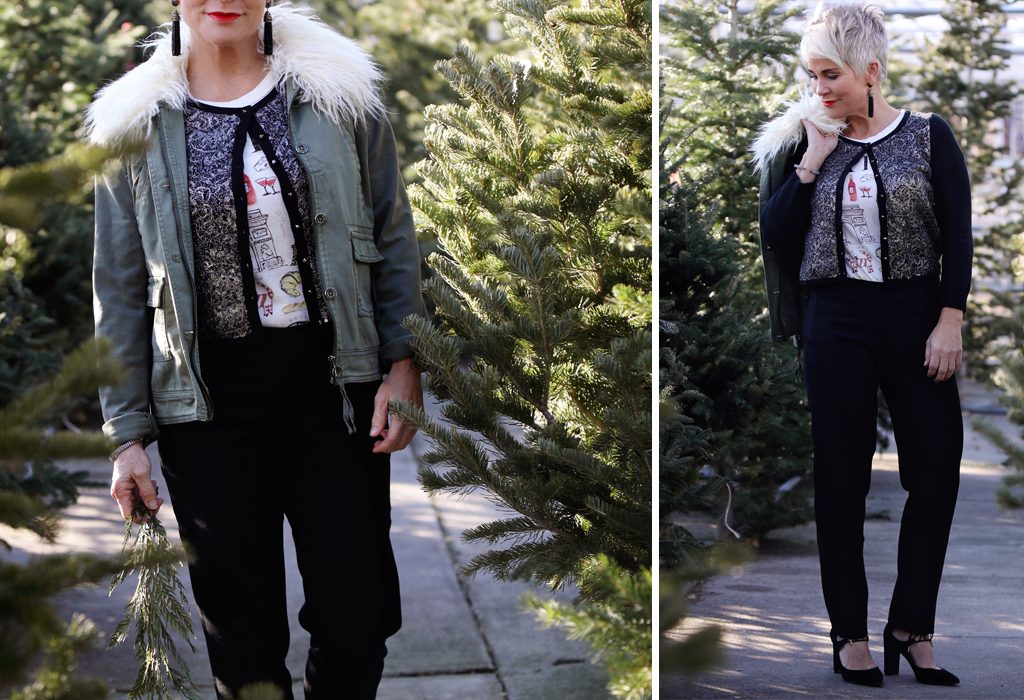 So, if for some odd reason you don't have a pair of black pants in your closet….I encourage you to take a look at these! Priced very budget-friendly too!! Shop a similar look below!
http://

Thanks to Western Gardens in SLC for letting me use their beuaituful nursery for these pictures! EVERYTHING is 40% off right now….EVERYTHING!!!!
Shauna…..XO