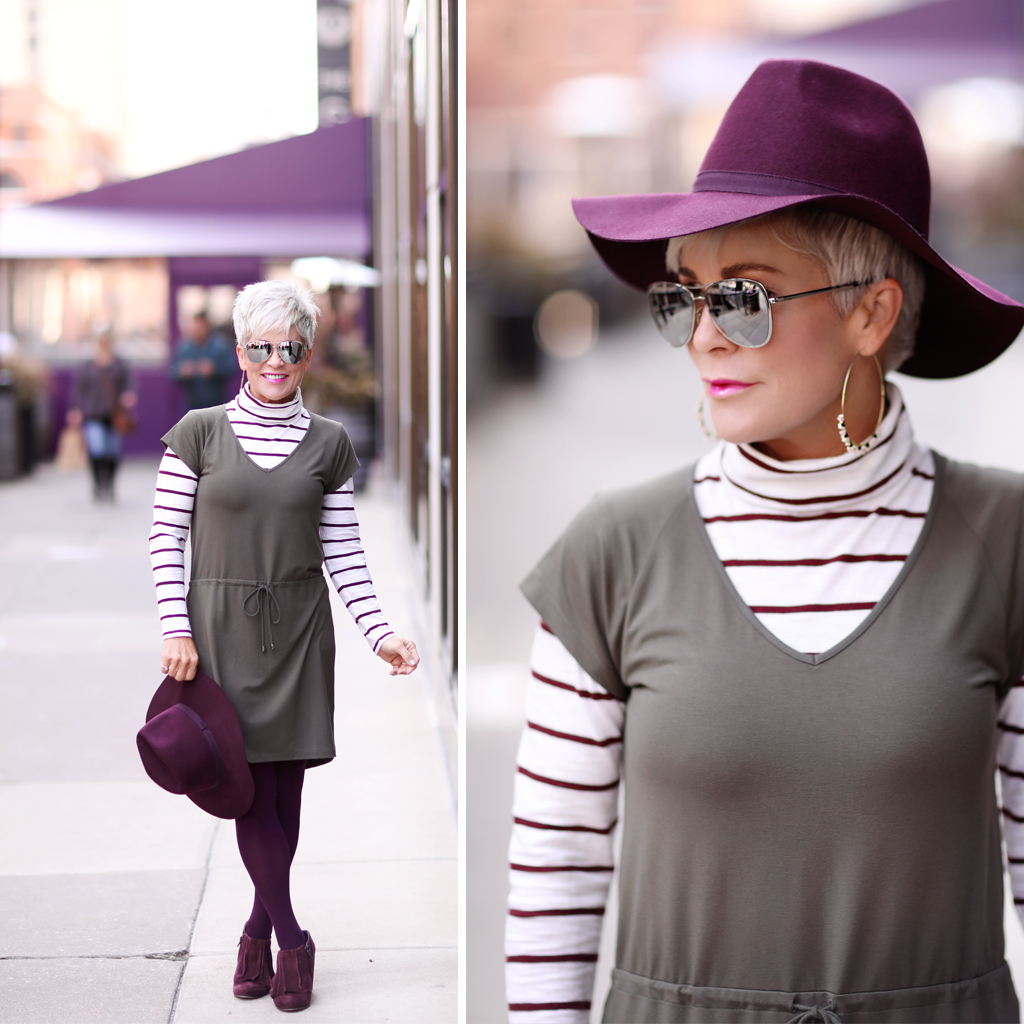 I have really enjoyed working with Lilla P! Their clothing is such good quality….no I mean EXCELLENT quality! And this little jersey dress in this kaki color, which by the way, IS a neutral, is fabulous! It was the perfect dress to pack in my bag last week while I was traveling. And since it was a bit on the chilly side, I wore it with wine colored tights and booties, a lightweight turtleneck layered underneath, and my JCrew hat to finish my look off. It was so comfortable, and really nice to pack! I'm thinking it will look really cute this summer, with a cute pair of embellished sandals and a fun necklace!! You can easily put any kind of a jacket over the top for extra warmth. This also would be such a great dress for your travel days. The drawstring at the waist allows you to blouse or cinch it however feels good!
You can shop it right here.
The turtleneck is from Madewell and is here, AND on sale!
Have a great week! XO