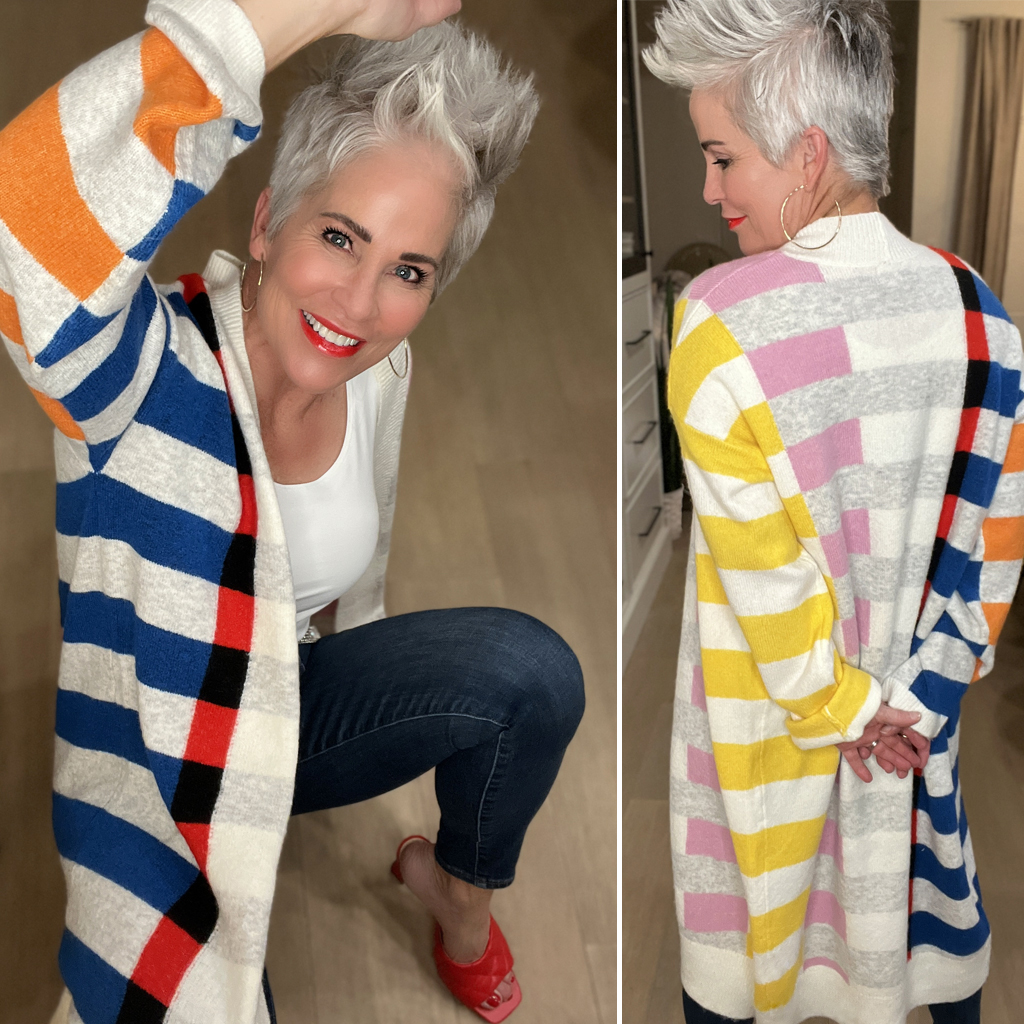 LATEST HAUL FROM TARGET
Y'all know by now that I'm a big fan of TARGET. For those in the US, most of us I think have a Target in our communities. If you don't, perhaps you are close to one. Target has become such fun for me over the last year or two, because for a long time it was one of the only places open to shop. So it definitely became my go-to for birthdays, holidays, even home decor, and of course myself!
Target has just recently started to put out very specific collections. These are all limited pieces and only available until they are sold out. They are also priced unbelievably well, so anyone can afford them.  My cardigan above is part of one of those collections, as well as THESE that I posted awhile back. I have adored these collections and look forward to MANY MORE!
This particular cardigan was such a LUCKY find! It wasn't even in the section I usually shop in. I just happened to walk passed it, close by the young girl's department. I was immediately drawn to the pattern and colors. It's actually a size bigger than I normally get, but it was the last one, and because it was a cardigan, I didn't mind it feeling a little slouchy. It's made by LEGO, but unavailable.
SOME OF MY NEWEST FINDS FROM TARGET
This cardigan, IS STILL AVAILABLE and comes in other colors. It's HERE. The cropped style is perfect for my short stature, and the combination of colors on this are adorable. I just happened to already have these plaid pants….. they were meant for each other. Again, my newest haul from Target, very affordable!
I posted a REEL on my Instagram that you can see here. I'm wearing my newest finds. The flowered BW set is so much fun! Some would say TOO MUCH for my age, but I say NO WAY! I love it's sass, comfort, and price! The top is HERE, pants are HERE.
WORTH PUTTING IN YOUR SHOPPING CART

Shauna XO
I've tried to research when Target might come out with their next collection. I haven't been able to find an answer, but I'll keep you posted. HERE IS AN ARTICLE FROM TARGET that you might find interesting.