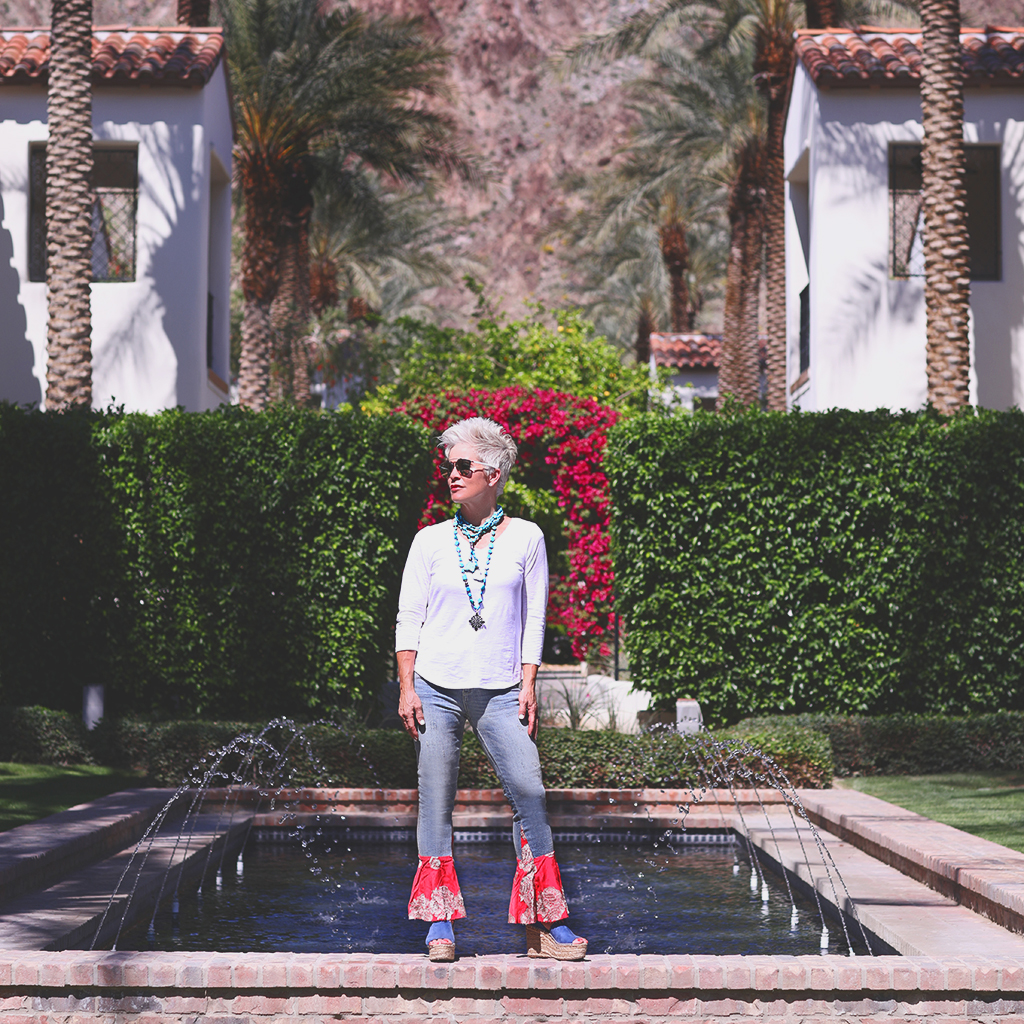 Have you ever had a pair of jeans that were having their very own party? I can't say that I have, until………….these came along! And if you're like me, that isn't afraid of color or trends, these might be for you! They were such fun to have in sunny California! A little 60's, a little hippy-like…..I think they're darling! To dress them up, I would pair them with a cute black top and black sandals, and maybe a pair of bedazzled and dangly earrings!
My outfit details…
jeans Anthropologie | t-shirt Chicos | wedges Chole | necklace Chicos | necklace Chicos
Now notice that I wore them with a SIMPLE white t-shirt and a couple of necklaces. I've been getting a few comments recently, about how I put things together. I never delete them, I want everyone to have their opinion heard…only if they are mean spirited will I delete. But I want to explain more, why I think the ensemble works. Whenever I wear a really young trend, I make sure that the rest of my look is simple and basic. Then there's no competition, not too much going on, just one thing standing out. Now then, would you wear these? And if so, how would you style them?
xo