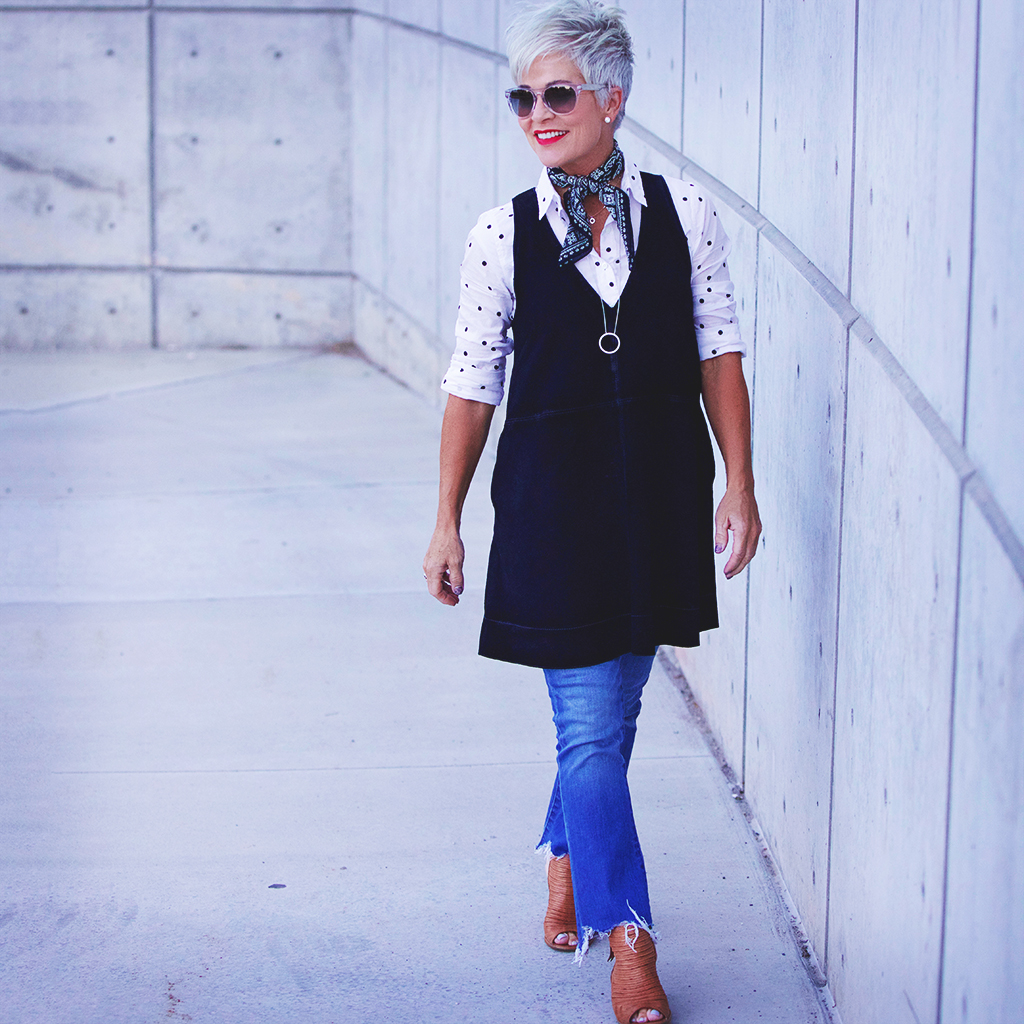 THIS little suede number of a dress? Yes, I think suede is SO GOOD for fall! How would you wear this, or would you? I love the A-line cut, which definitely works  for women my age because of the perfect amount of flare. It's also a fun one to layer up. It's from Free People, and listed as a dress, but it's pretty short. I'm not sure how you would wear it as a dress unless you were really young with perfect legs! But it is one that works so good over jeans, as I did here!
Some other ideas I have would be to wear it with leggings and a turtleneck underneath, with an ankle boot. Or, you could wear it with leggings and over-the-knee boots with a denim button-down shirt! You could also layer a loose chunky sweater over the top!
I've linked my outfit below. The Madewell jeans and neck scarf are on sale at a really great price!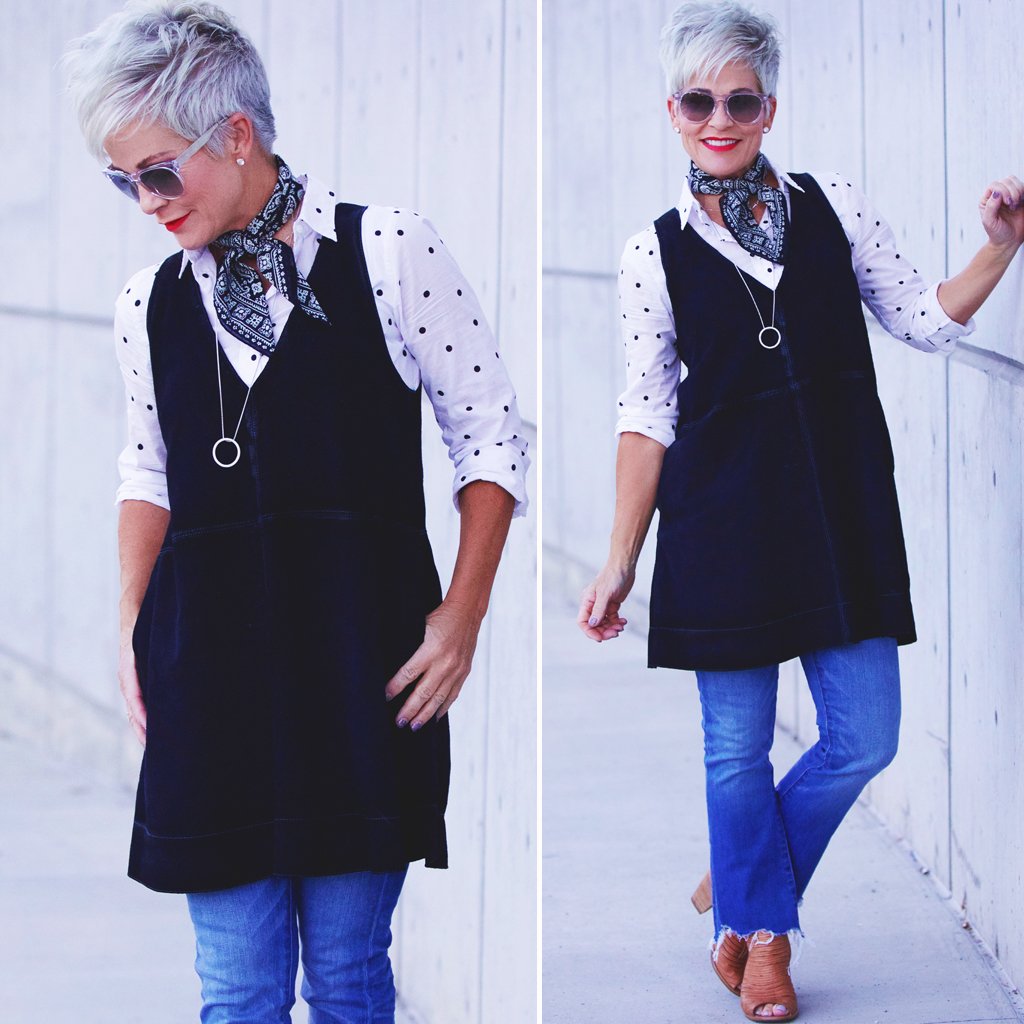 Dress  |  Shirt  |  Madewell Jeans  |  Neck Scarf
I LOVE any of these sweaters to wear over the top!!!
Madewell Yellow  |  H&M Gray  |  Anthro Kimono  |  Anthro Turtleneck
Make it a great weekend friends!!!!
Shauna…XO