HOW TO SHOP WITH INTENTION
Ladies are you guilty like I am of sometimes NOT SHOPPING WITH INTENTION? What does this mean? It means you can be an impulse shopper.  Or you might be an emotional shopper. Or what about when you're with a friend and you're just plain not thinking?
When you are any of the above, your money is NOT being spent wisely! Let's talk about IMPULSE SHOPPING. Oftentimes your emotions can cause this. Feeling depressed and shopping probably isn't a good combination! Again not thinking can be costly! And if you're like me, shopping with a friend can make me lose focus!!
This image below I must have shopped it all with INTENTION, because I still have and wear everything….. hat RAG AND BONE, tee JCREW, shorts ANTHROPOLOGIE, shoes BIRKENSTOCK and sunnies PRADA.
SHOP A SIMILAR LOOK HERE…

~~~
FIVE REASONS WHY YOU'RE NOT SHOPPING WITH INTENTION
ONE~ YOU don't have a budget when shopping. This is a classic way of spending MORE MONEY than you would otherwise…. a really fast way to drain your bank account! Can you honestly say that you can afford something?
TWO~ You don't have a goal in mind. Always KNOW what you're shopping for. Write it down if you need to and be specific!
THREE~ You are shopping because you are happy or sad. I mostly shop when I'm happy! That's fine if you have ALL the other things in place…. budget, goals, etc.
FOUR~ You are shopping and have a closet full of clothes. Are you like this? You feel like you have nothing to wear but your closet is stuffed? This is why it's important to MAKE A LIST!
FIVE~ You are buying something without knowing how you are going to style it! Remember to ask yourself…. do I know how to style this at least three ways? If you don't know, ask one of the sales people for ideas!!
~~~
BE AWARE OF HOW YOU ARE SHOPPING
Ladies…. be aware of how you are shopping! You will feel so much better knowing how to shop with intention. Your closet will be less full and you will wear your things more!!!! Remember that MOST women wear 20% of their clothing 80% of the time! Yikes!! A great thing to ask yourself while shopping is…. "Do I NEED this or do I WANT this?" If you can be honest with yourself, you'll save a lot of money!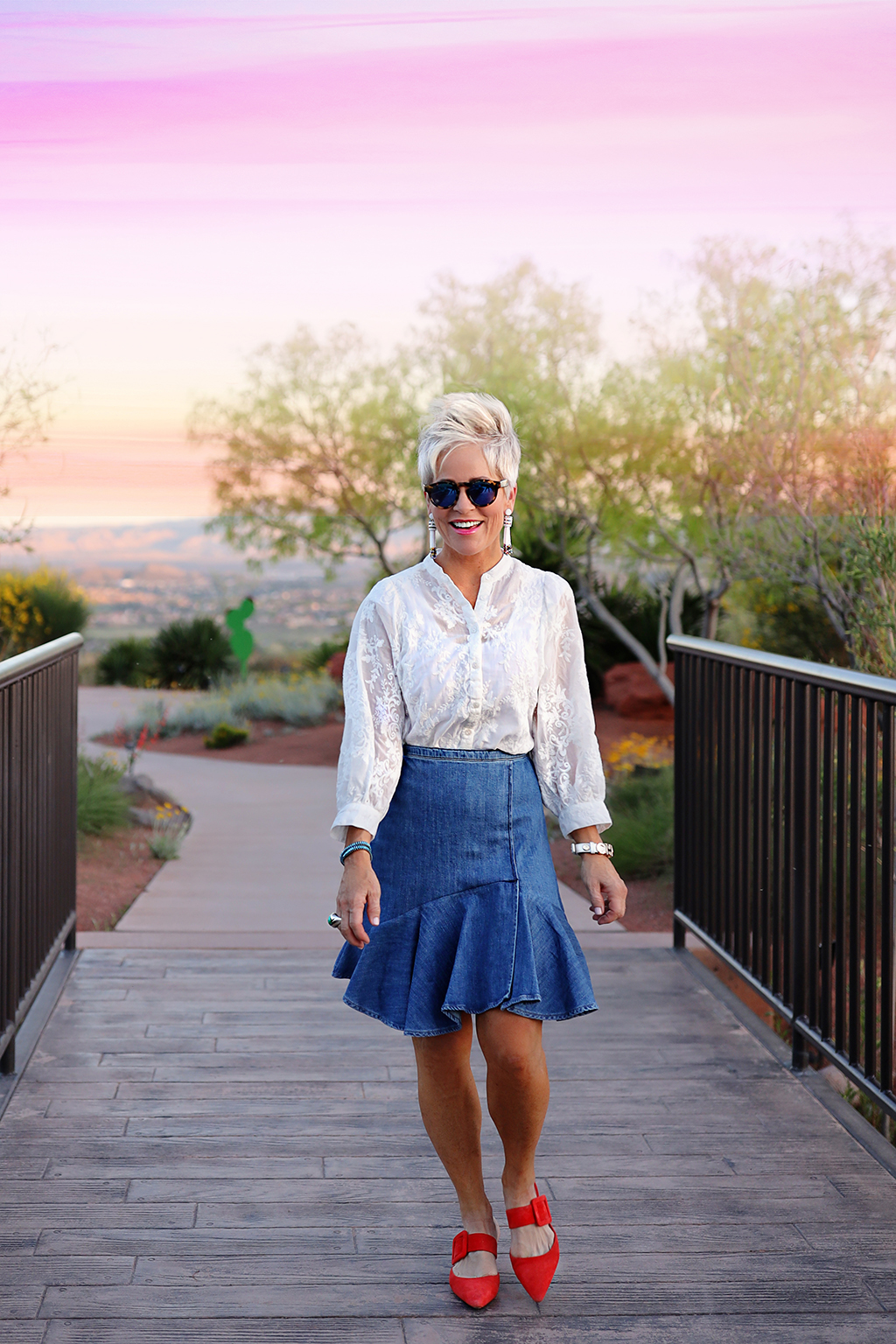 Have a lovely week friends! I will be traveling through our National Parks towards the end of the week. Follow me on Instagram on my STORIES and I'll show you some SPECTACULAR places!!
Shauna XO