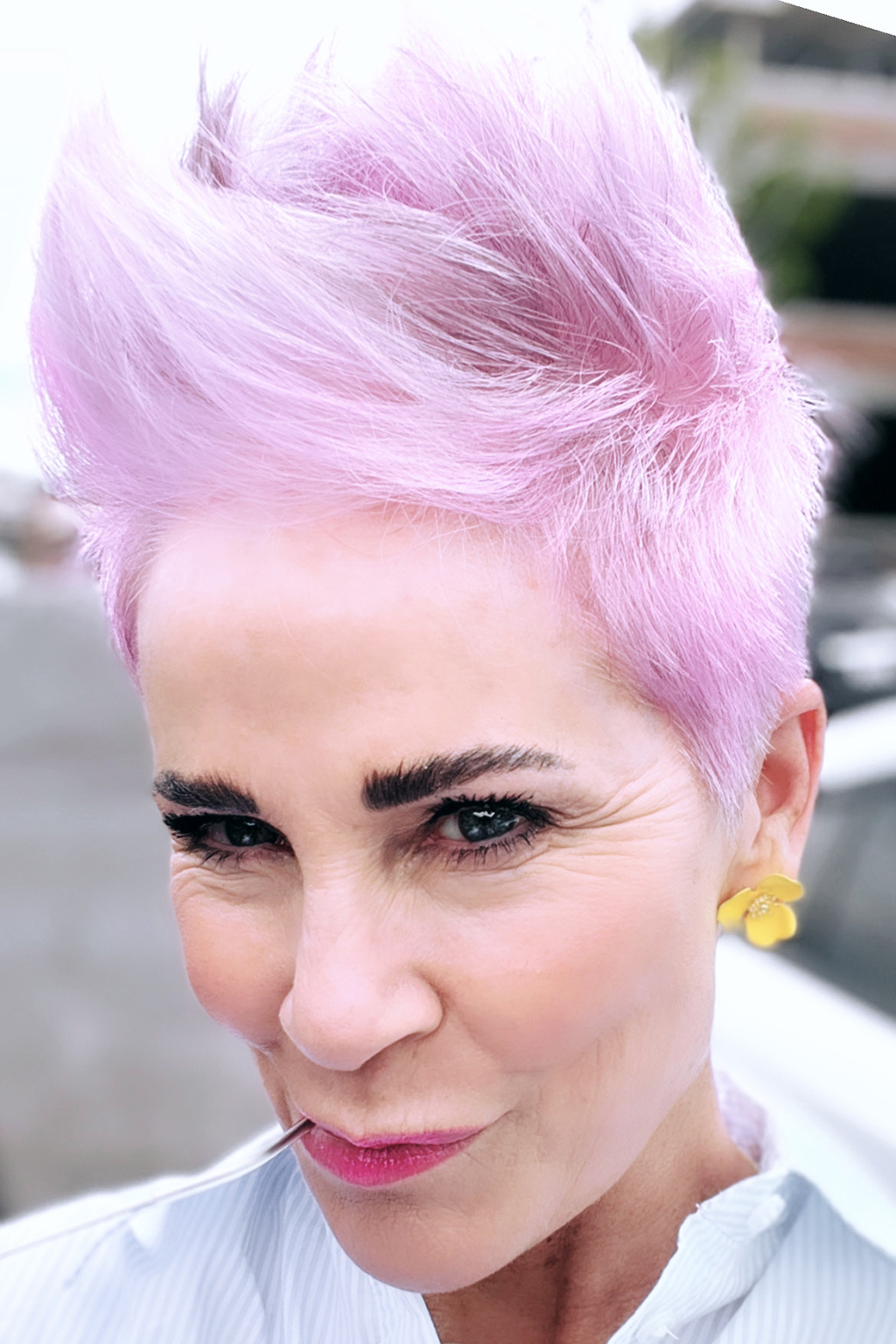 HOW I UPDATED MY PIXIE
I have been in quite a funk with my pixie. Maybe it's because it's spring and I feel like a refresh? Maybe it's more just because I'm bored? I'm not sure why, because to everyone else it always looks the same! But in my head, it just needed a little something something! I've been thinking of the options, and not many for short hair!
It seems I go through this funk, every year or so with my pixie. I love it and it's easy and it suits me and all of the things. But I still love to mix it up some every now and then. Since blogging, it now has become my signature, and so there's a certain pressure to keep it the same. People tend to have a passionate opinion when it comes to my hair, but I kind of like that!
MY OPTIONS WEREN'T THAT MANY
One of my options was to grow it out. I just mean the length on top. It will always be cut short around my hairline. What I do is….. I'll start the process and get maybe four months in to it, and then one day be so fed up, I'll go ANYWHERE to get it cut. My hair looks completely different when it's long. It's heavy and flat and just so blah! I always think that "THIS TIME I'll get it to a place where I'm happy", but it NEVER works. I'm meant for short hair.
The other option was PINK! I went pink several years ago for quite some time. That blog is HERE. I think it was pink for close to a year! It was fun and sassy and definitely me. It was a little harder to keep up with the color. PINK fades really fast! I would go in and get it done, and by the time my four week mark hit (when I get it cut) it was very pastel pink. So it never lasts long. That's why I tell women who are on the fence….. DO IT. It will seriously be gone in just a few weeks!
CLICK HERE TO SEE MY REEL.
I LOVED the way it turned out! I felt like it was the perfect shade…. not too much, but just enough! The only problem was, when I washed it a couple of days later, it pretty much came out! Yikes!! That was an EXPENSIVE two and a half days of pink! I realized that updating my pixie was going to be EXPENSIVE!
MY PLAN MOVING FORWARD
So this is what I've decided to try. This is all because I want to avoid any bleaching. Bleaching will open the pores of the hair so it can take the color and be more permanent, but it's also really hard on your hair, as I'm sure most of you know!
I've ordered THIS. I've used it before to maintain my pink. I'm going to use this semi-permanent conditioner every couple of days instead of my normal conditioner. I'm hoping it will be just enough pink to keep me happy. If not, then I'm willing to look in to other ways of coloring it. This conditioner by the way, comes in NINETEEN COLORS!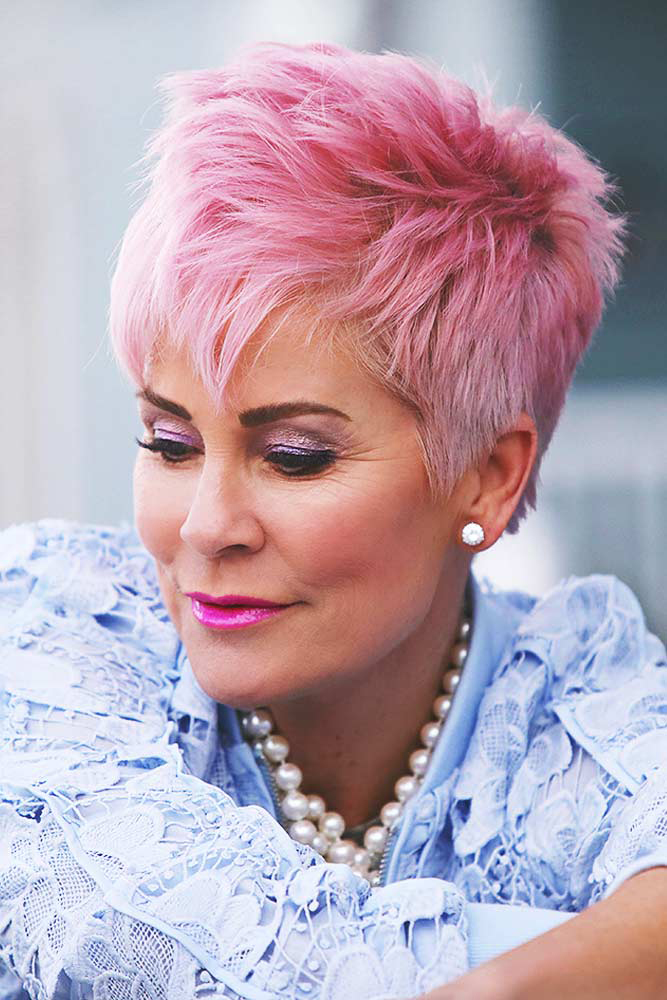 The PINK is so much fun. HERE is the blog from when I very first went pink. I DID NOT have to change my makeup palate, and I DID NOT have to change what colors I normally wore. I was a bit surprised by that, but I just went on the same as before, and everything seemed to work just fine!
So we'll see how well it works out for me to just put THIS TEMPORARY CONDITIONER in myself every few days or so. I'll let you know. One good thing about doing it that way, is that it will stay on the lighter side. I didn't love being the very dark pink color, every time I had it done back a few years ago. It was too much, but I always knew it would fade quick, and soon be the shade I was after.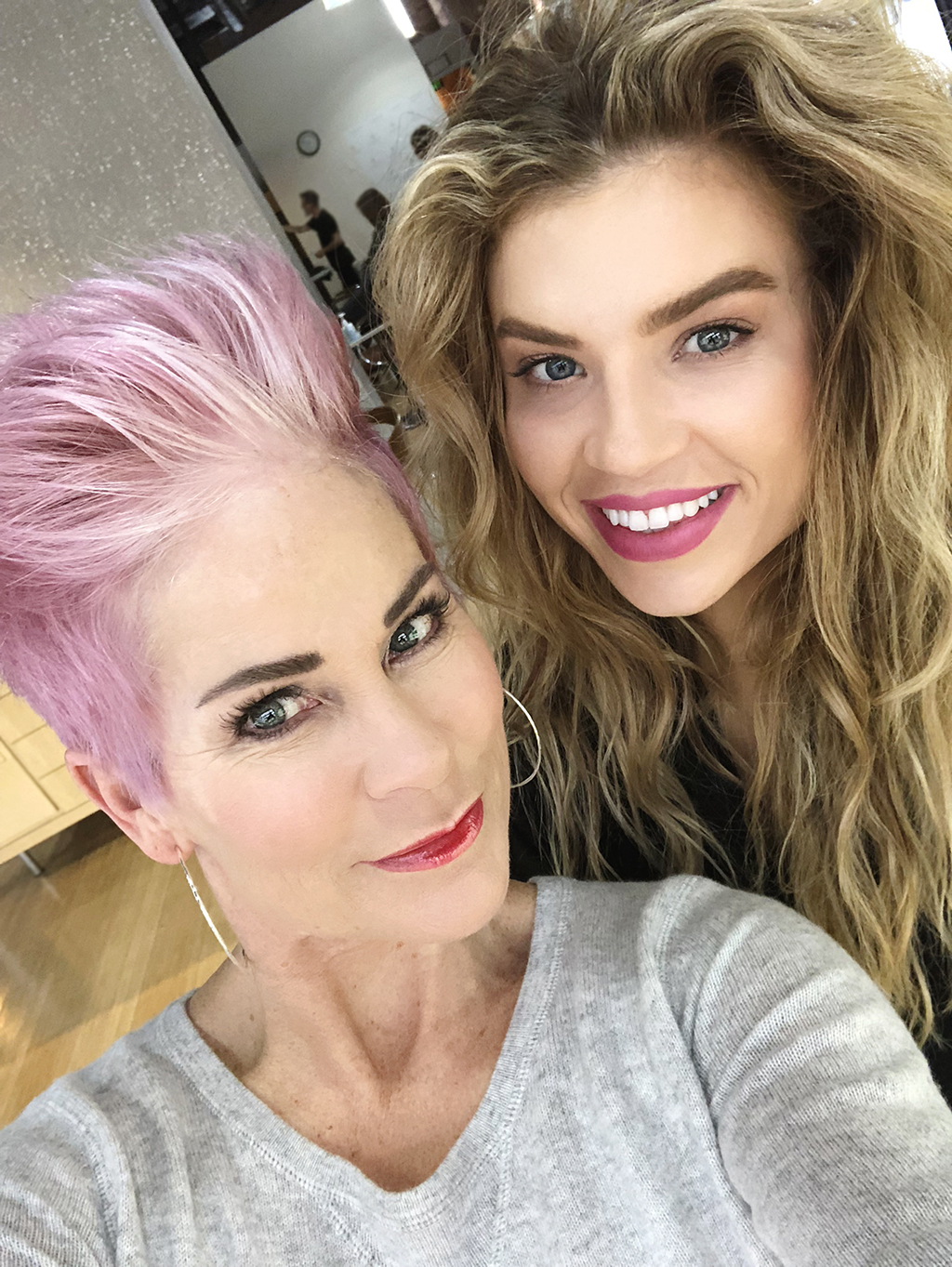 UPDATING MY PIXIE HAS BEEN SO INVIGORATING
So that's how I updated my pixie. Do you get bored with your hair? Do you like changing it up often, or are you content with having your hair be the same year after year? Tell me, I'd love to know!
Shauna XO