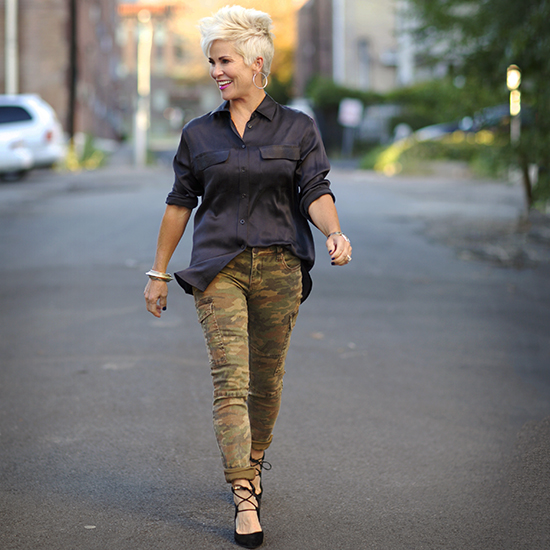 How do you wear your camo?
I've been looking for these for a few months.
These are perfectly comfortable, perfectly priced, and perfectly fashionable…
at any age!
Do you agree or disagree?
Remember it all depends on how YOU style them!
Here they are.
I said I would NEVER wear camo pants!
I have a camo vest, and camo tennis shorts, but that's about all I ever wanted.
But these are going to be SO FUN to pattern mix with!