For some people, and I wouldn't be one of these…..or wait, maybe I would be, it's challenging to put an outfit together. It can be all consuming to decide first what to wear, and then to be able to find it! It seems I always have some sort of idea about what I want. But I have to tell you about an experience I had just recently, that put me in panic-mode!!! I had to really call upon my fashionista experts to help me out. I was asked to do a significant job, and bring one outfit. But then, just days before I was to leave, they requested I bring five different outfits! They were to be for a fall/festive type look. So, of course I called my local Anthropologie and asked for Brittany, who is their personal stylist. Did you know you could shop at most ANTHROPOLOGIE stores and use a stylist for FREE??? Why don't we all take advantage of that more?!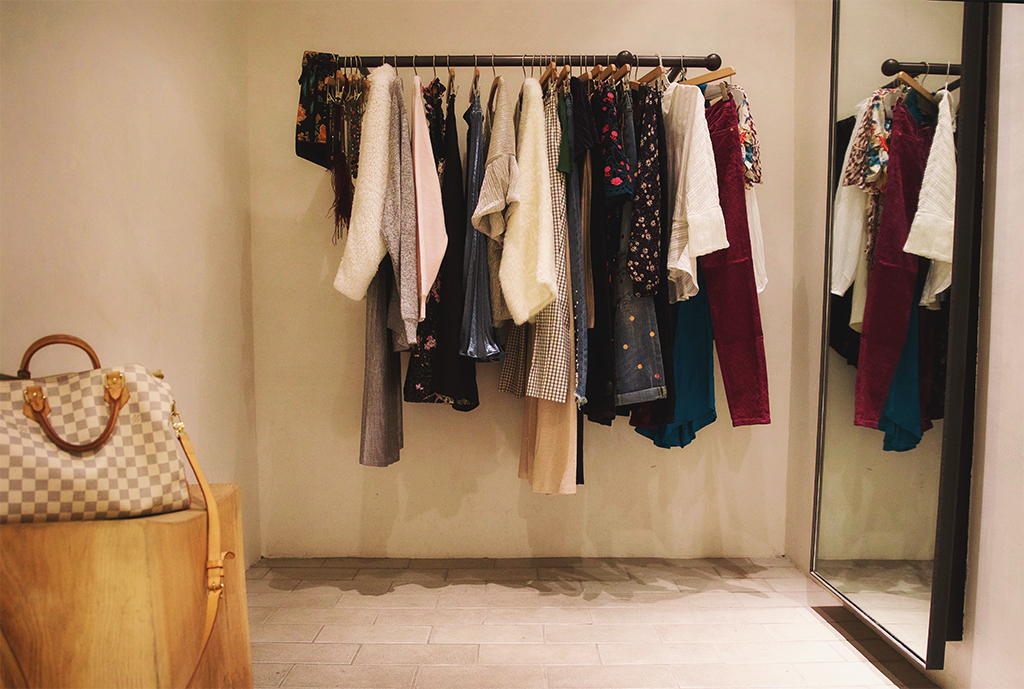 The afternoon I got there, there was a room all set up for me, with my name on the door, and the clothing rack all full of different options for me to try. And….along with that, were accessories! WOW, every single detail covered. All of the hard work was taken right away, and I didn't do anything except try on clothes. I didn't have time nor did I need any, to go throughout the store and choose pieces. Just doing that, trying to come up with five different looks, is needless to say….overwhelming!!! Brittany knows me well enough, that she was able to pull things that she knew I would like! She nailed it and made it extremely easy and such fun!!!!!!
I tried on my five different looks. I always have so much fun when it comes to putting things on! Each piece was carefully considered for the job at hand. In and out of the dressing room I went, to get Brittany's opinion. Most every single thing she picked, was so spot on and could have worked! But I only needed five, so some had to stay. I had my choices made in about an hour and a half! Record time!!! I left Anthropologie feeling confident in my picks, and ready for my job! I'm not sure exactly which stores have personal stylists, but I would suggest you always ask in the stores you like to shop in!!! It was SO helpful to me and saved me LOADS of time!!!
A great big huge THANK YOU to Brittany and the whole crew at my local Anthropologie store at City Creek Center. You are always so kind and warm to me when I visit and were such great help to me as I prepared for my project! I'll see you soon!
Maxi  |  Sweater  |  Pearl Jeans  |  Kimono  |  Dress  |  Sherpa Jacket  |  Shoes  |  Necklace
Shauna…..XO