I've said many times before, that the best part about blogging is meeting other fellow bloggers! Some of us gathered a couple of weekends ago, in Redondo Beach California, to celebrate the Cat and Kaehler Radio Talk Show. My personal photographer captured these fun pics I wanted to share with you! He followed me throughout the weekend documenting all the fun! It was so incredible to meet up with some of the women who are a part of the Fierce 50 Revolution. They were all so beautiful and kind and are all so supportive of one another! We had an instant bond as we are women of all backgrounds and experiences who are in our mid-life striving to be powerful and great influencers of this crazy world we live in! Each is passionate about their message!
Pictured first, I'm here with Helen and Anita. They were just as lovely as I had imagined them to be! Both women with purpose and drive! Beautiful!!!! Then there was Sheree from SheSheShow. We had the chance to meet each other over lunch before the party, and I felt she was just like a sister….such a connection! What a vibrant personality SheShe has!!! And…more to come with me and SheShe!!!
I was so inspired by each one, and felt so lucky to be there and to be a part of this wonderful group of women! Catherine GraceO's vision is alive and well!!!! She worked absolutely tirelessly along with others in putting this whole thing together for us all to enjoy! Who knows where this will lead, but it has taken off in just a few short months, and we are collectively making a difference in how our demographic is being perceived! GO GIRLS!!! #GIRLPOWER
I loved meeting Nancy Donahue, the SUPER model of the 80's! I blogged a bit about her earlier, but the bond we felt was uncanny! She is one of the most unassuming women I have EVER met! Just an extraordinary woman! I'm looking forward to seeing her later this year in NYC!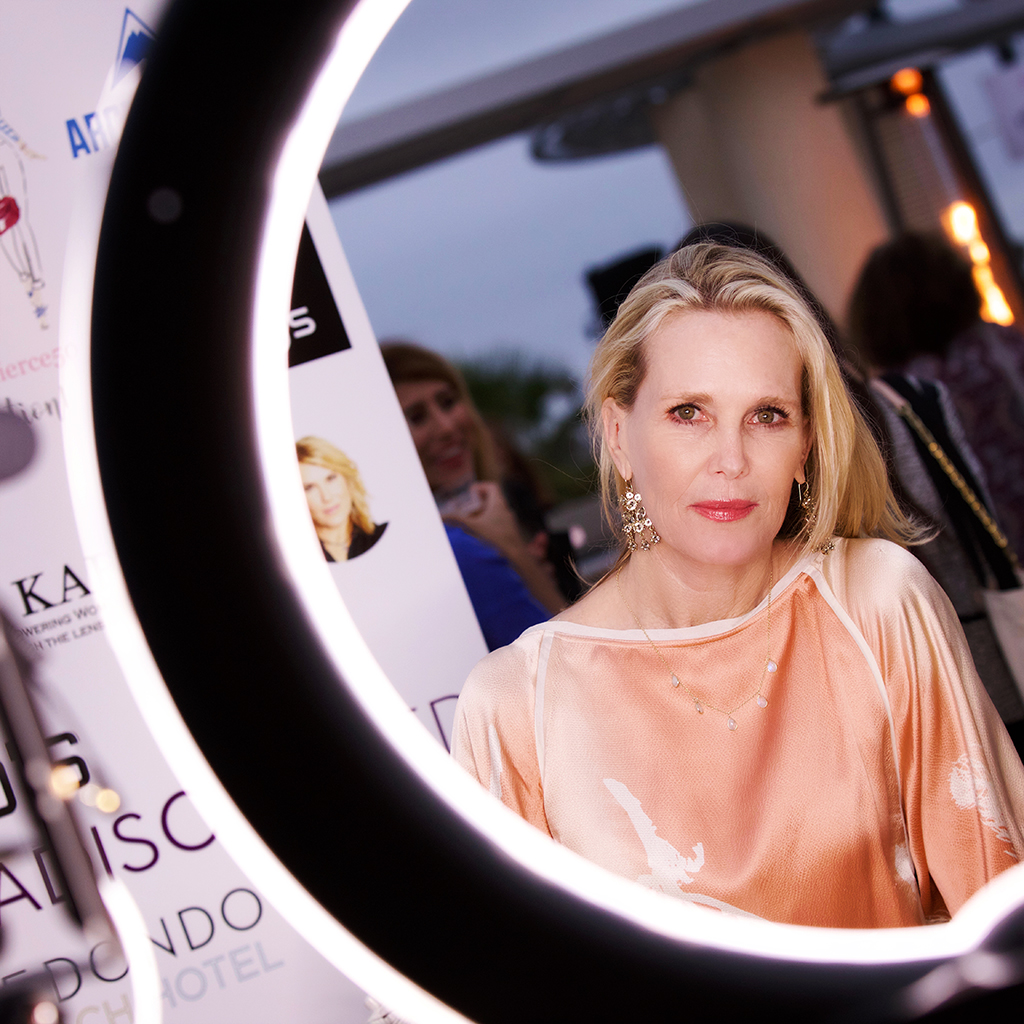 The work that went in to this party was so appreciated. Beautiful gift bags with all kinds of fun goodies from wonderful sponsors! CHICOS and MADISONREED, Dermalogica, LYLO bracelets (their mission: Love Yourself Love Others), and Manna Dabholkar.  And then of course to the Redondo Beach Hotel for hosting our party, and lastly to Rockefeller Gastropub for the food and drinks! THANK YOU to ALL!!! The food was delicious, we had such fun with the photo booth, and lots of dancing going on! I've never had more fun dancing….even with my torn ACL and knee issues! Nope it didn't stop me! Such FUN!!! THANK YOU to all of them!!!
Our next gathering is already in the works! We will be announcing soon, but my beauitful friend Jessica, (bottom pic) will be my partner! She's a brilliant and focused millennial! We'll talk about that project soon! Can't wait to meet up again with these amazing women!
XO…..Shauna
My jumpsuit from Anthropologie is sold out AGAIN (so sorry for those who are interested….must have been super cute!), but here is a darling alternative I found at Nordstrom! You could wear it with a tee-shirt underneath or a jean jacket for more coverage!