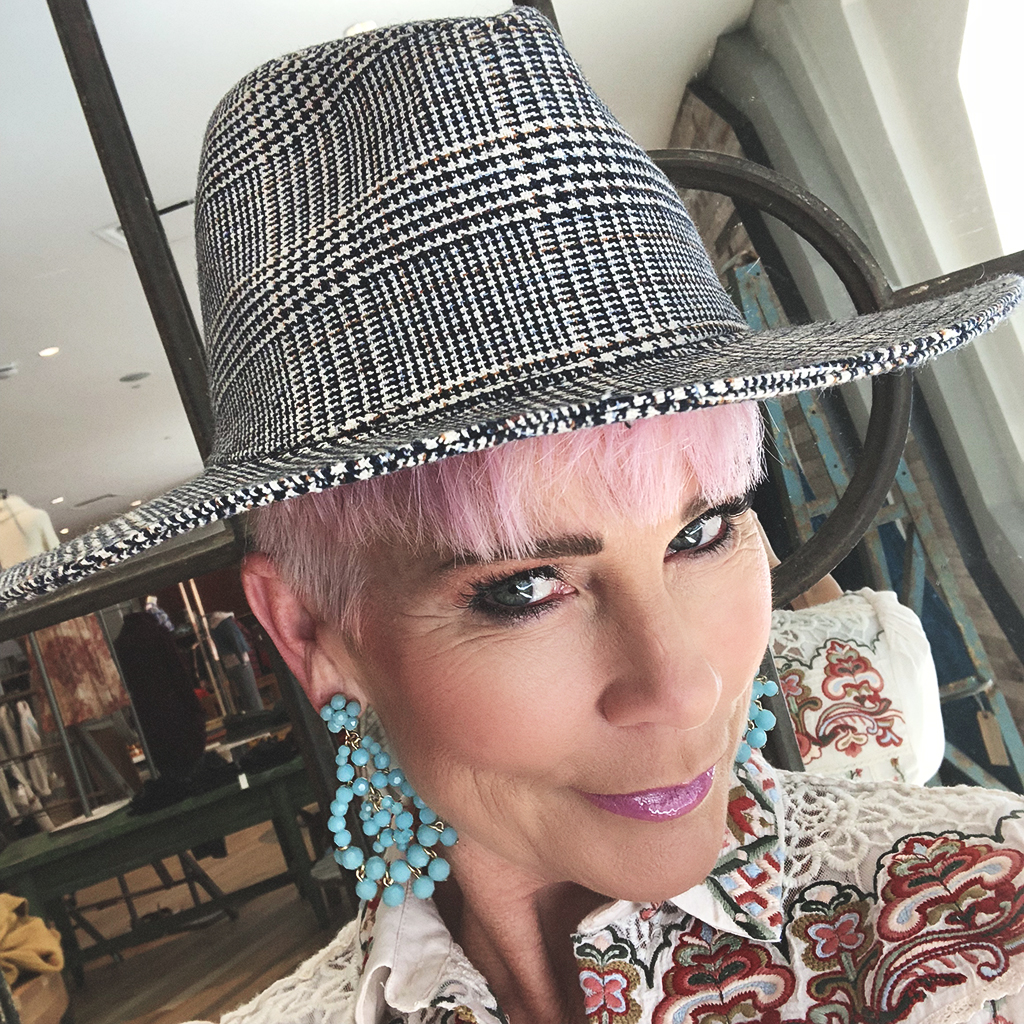 Hey friends! Whenever there's a change of season, and here in SLC Utah it's four seasons for us, it's the BEST time to shop! New styles, new colors, and new accessories too! There's so much fun to FALL ACCESSORIES!!! I'm so excited because this Saturday at 6pm at City Creek Center, there is a FALL FASHION SHOW! I'll be walking in it for Anthropologie! And there will be quite the display of EVERYTHING FALL…..accessories included!
Today while I was at Anthropologie for my fitting, I just happen to run in to this fabulous plaid felt rancher! Isn't it ADORABLE for fall??? I'm in love with it and really wish it could have come home with me! It would be SO CUTE with a bright colored pair of pants or a skirt, or a great sweater! I LOVED all the new fall bags, hats, scarves, jewelry, etc. And not only that…..but the fashion! What about this shirt??? Talk about details, right? I may or may not be wearing it in the FASHION SHOW!
Here I have picked my FAVORITE FALL ACCESSORIES for you to spruce up your FALL STYLE! Hope you all have a really GREAT weekend!!!
Shauna XO