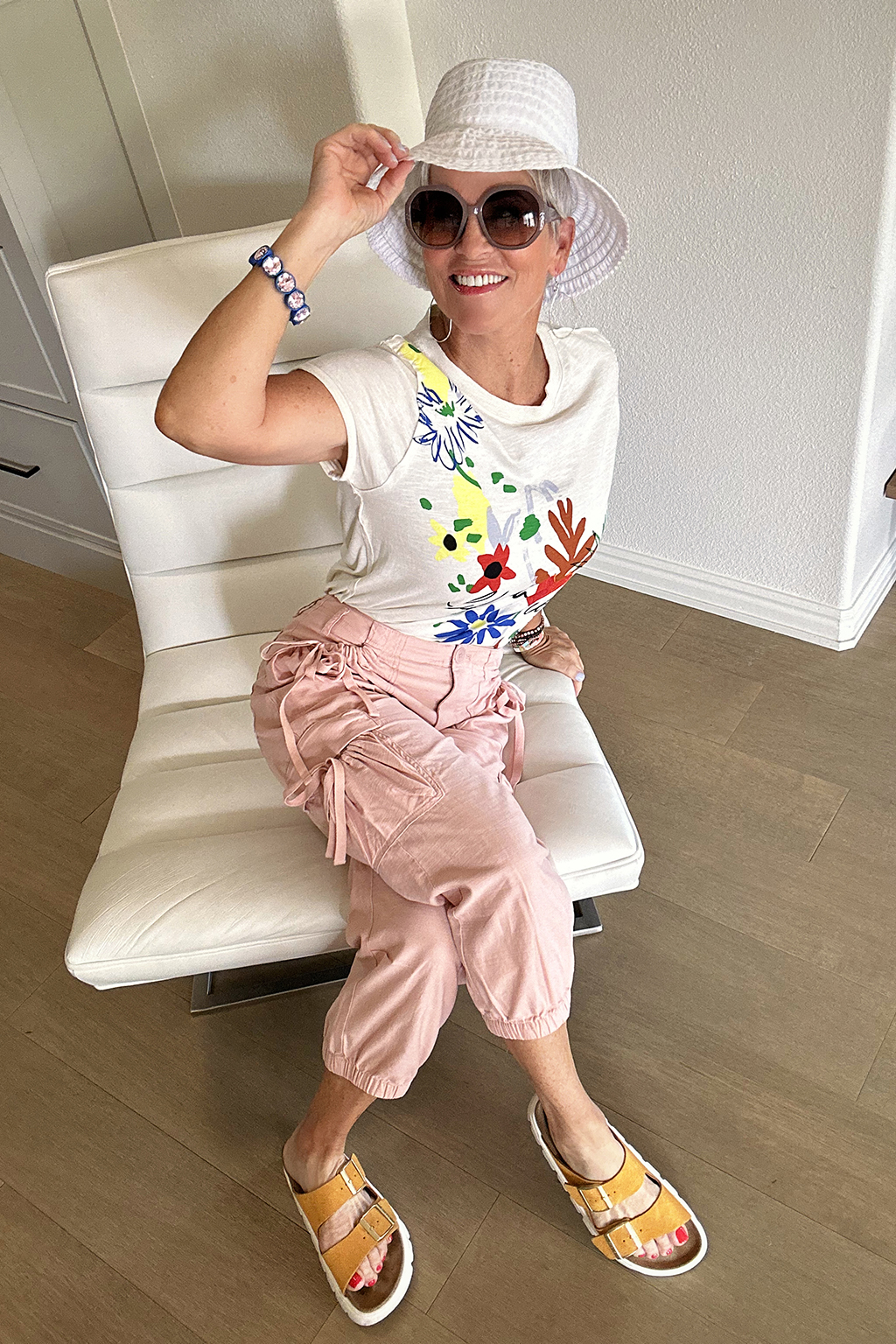 I didn't think I would be the one, to embrace the CARGO TREND! Fashion trends evolve over time, and this is one that has made a huge comeback! Cargo pants, skirts, and shorts offer a practical yet stylish look with their multiple pockets and their utilitarian design. Some may associate this trend with a younger demographic, but women at midlife CAN also rock the cargo style all while maintaining an age-appropriate appearance.

STYLING TIPS FOR CARGO STYLES
You can find cargo styles in jeans, pants, skirts, and shorts. Some things to think about when styling yours are to look for a slim fit silhouette. Even if they are fuller through the leg, the waist should fit. In order to look age-appropriate opt for pairing your cargos with more tailored and classic pieces, such as a button-down shirt, blazer, a fitted sweater, or a simple tee. Wearing something fitted can make such a difference. The juxtaposition between casual and polished elements creates a sophisticated and balanced outfit.
When it comes to color and fabric choices, look for classic and neutral colors like khaki, navy, or olive. Mine above are a neutral shade of pink which are girly and feminine! Additionally pay attention to the fabric. Good quality cotton, twill, and linen will not only be more comfy but also elevate the overall appearance.

Accessorize smartly! They play a crucial role in completing any look. Think of minimalistic pieces that add a touch of elegance. A delicate necklace, simple earrings, are perfect. If you do choose to wear more of a statement earring…. and I always do, wear only those with not much else. Also, a structured handbag will elevate your cargos without overpowering them.

Remember always that CONFIDENCE is key! Regardless of age, the most important factor in pulling off ANY trend, is confidence! Embrace the cargo trend with self-assurance! When you feel good, it reflects in your appearance, making any outfit age-appropriate and fashionable!

____________
Cargo styles offer women at midlife an opportunity to experiment with their wardrobe. By getting the right fit, comfortable fabrics, and accessorizing smartly…. women can confidently incorporate cargo styled pieces into their outfits! Go ahead and make a BOLD FASHION STATEMENT, it's such fun!
I've just ordered THESE…. which I'll pair with a basic tee or chambray shirt like THIS
CLICK HERE TO WATCH MY REEL – CARGOS STYLED THEEE WAYS