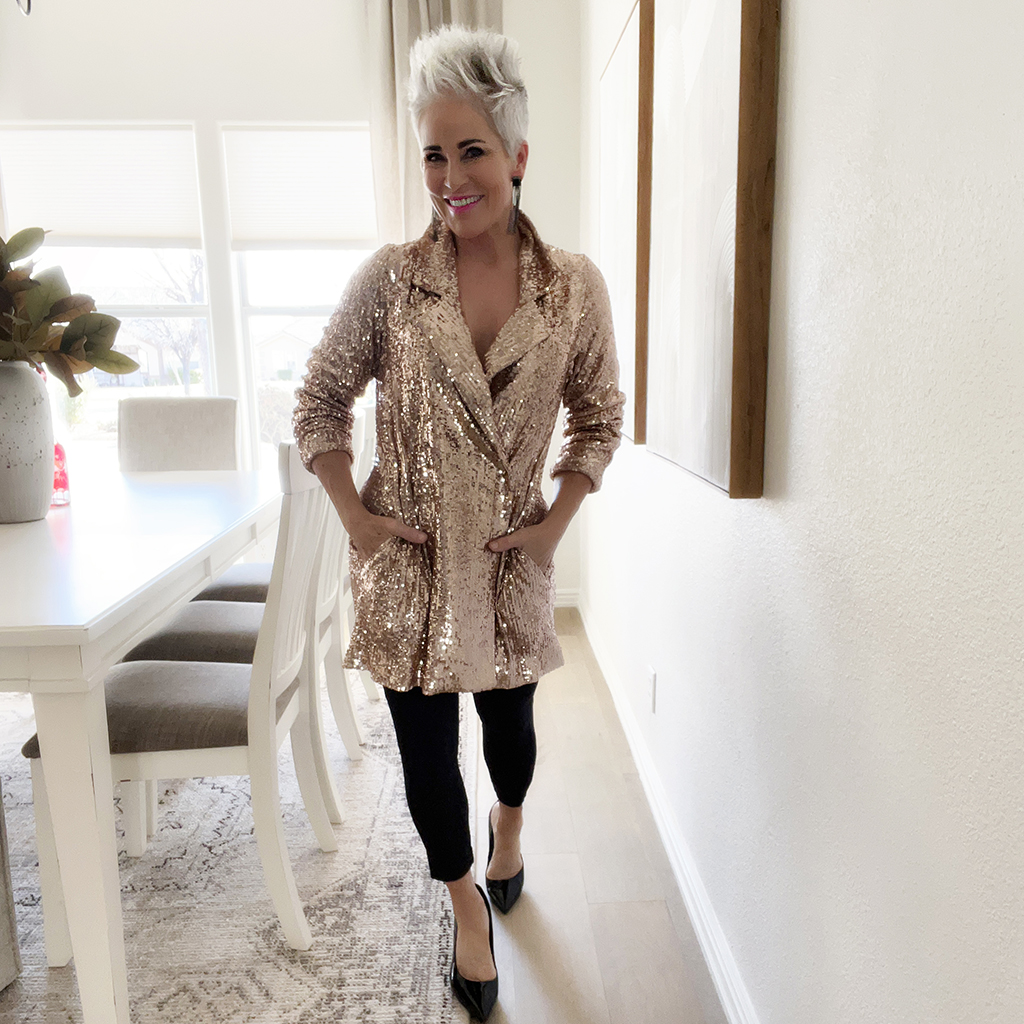 DATE NIGHT OUTFIT INSPIRATION
How do you feel about Date Nights? Do you go on dates and make them a priority?  I think the older we get it's easy to put things like this on the back burner. Is it  important or does it take too much effort? Undoubtedly as a newlywed, I love a special day with my husband. The more planned out it is, the more fun it is!
I would dare say that your significant other appreciates the extra effort you make in making your date nights happen. Definitely making it special for him will say a lot! There's nothing more special than putting some thought in to your date night outfit. So let me show you some ideas of some looks that might work for you.
LOOK ONE…
Firstly how about a glitzy Amazon find with skinny jeans and sexy booties? This jacket/dress from Amazon can be worn alone for a super sexy bold look. I however prefer it with the leggings and heels…. shown above. THESE LEGGINGS are SO GOOD! I'll be posting them on my Instagram (swipe to see 2nd picture) next week. The jacket is a lot, so just one piece of jewelry is enough. If you are one for loads of jewelry then GO FOR IT!

LOOK TWO…
This second look is my FAVORITE! A cute pair of pants with a sassy print. I LOVE LOVE these  with a girly white lacy top. This top is GORGEOUS! The animal print faux fur jacket could be considered a "must have". It definitely has a lot of personality! Wear some comfortable loafers and laced ankle socks to finish it off. This look is on the casual sweet side. Indeed it's perfect for a fun daytime Valentines celebration!!!! In addition to this, dress it up for nighttime with a great pair of heels along with the socks!

LOOK THREE…
And finally third, there's something about white jeans that my husband loves, and I think most guys feel the same. Wear them tucked in to some tall boots to keep them clean during the wet winter days. They are fantastic coupled with pretty pinks and florals. Nothing is  more feminine!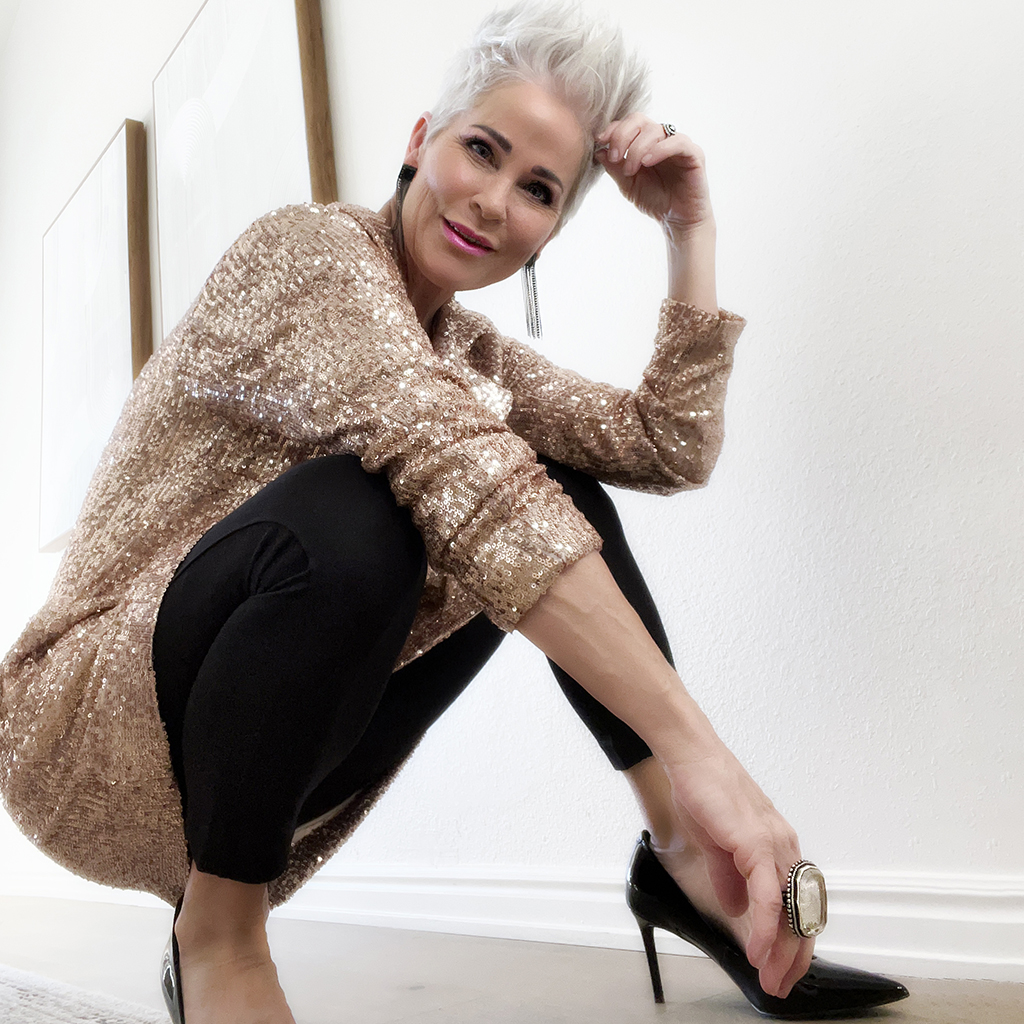 SUMMING IT UP…
I'm hoping that my date night outfit inspiration has maybe got you thinking. What fantastic date can YOU be in charge of with your lover? After all it's LOVE month! As a matter of fact, it has me thinking! Leave your thoughts and ideas in my comments!
You can KEEP UP TO DATE with ALL my OUTFIT INSPO right HERE, on Instagram!
Check out THIS BLOG I previously posted on some more beautiful outfits for LOVE month!
Shauna XO