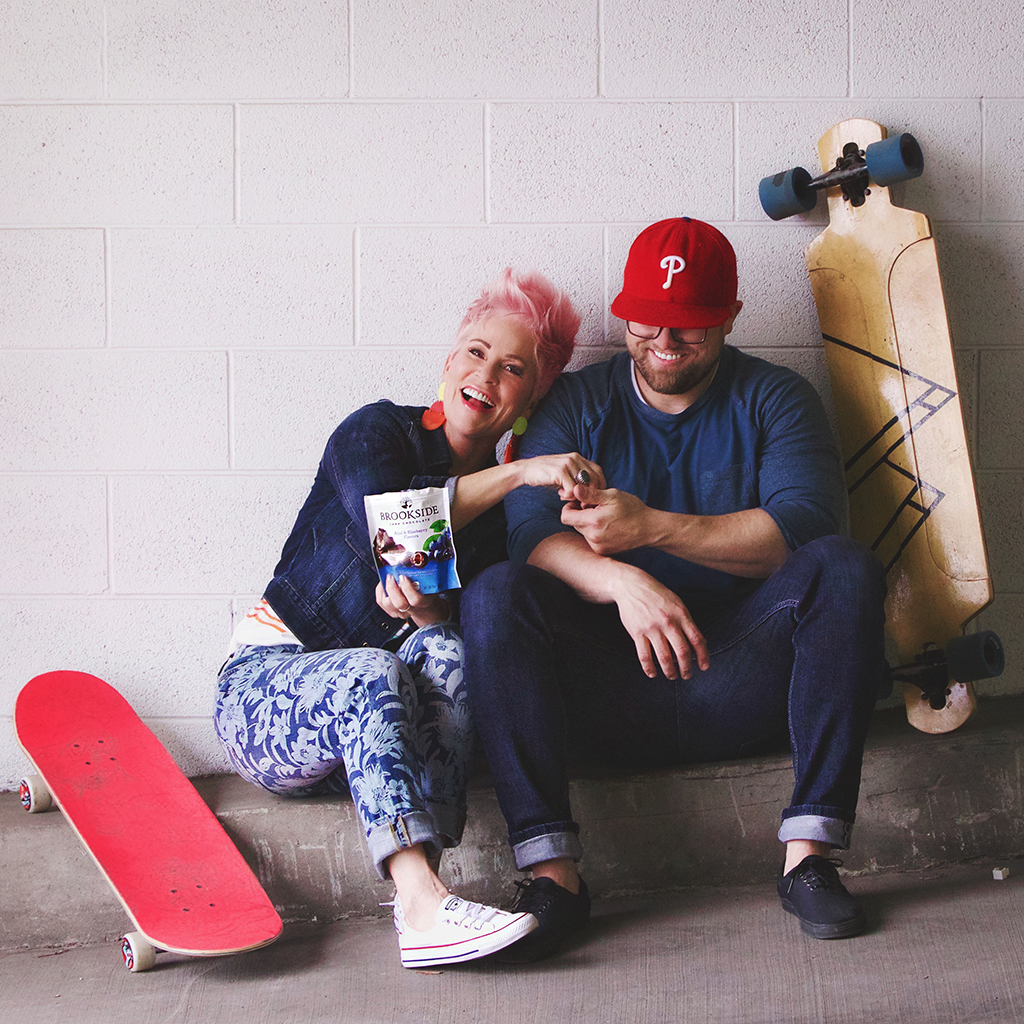 My absolute GREATEST TREASURE in my life is my FAMILY! I am the mother of three amazing sons! They have given me seven beautiful grandchildren! Each of my sons is unique and so different from each other. I look at them now as adults and see even more their uniqueness, and wonder how they ever grew up under the same roof. My youngest son, Sky, now almost 33 years old, is like me in that he loves to be active in any sport!
When I was a little girl, I had a red skateboard, that was so skinny and so NOT like what is out there today! I would ride and ride it around the block to my friend Suzy's house. I can still remember the neighborhood sidewalks, the atmosphere, and knowing who lived in every house along the way. I LOVED my red skateboard so much! So to see my baby boy, love his longboard as much as he does is endearing!!!
And so when I had the chance to spend a Saturday afternoon riding my PINK skateboard with him I JUMPED at the chance!!! It was a very BALLSY thing for me to do, because after all I'm 58 years old, and just recovering still from ACL reconstruction on my knee, and haven't been on a skateboard for a while! I knew all I needed to do to make it EXTRA AWESOME, was to bring some of my BROOKSIDE CHOCOLATE with me! Anything is BETTER with chocolate, and especially BROOKSIDE!!
If you've never tried BROOKSIDE, you should! It's indeed BALLSY! First the dark chocolate part is DELICIOUS, but then there's the inside!!! You'll find very tart fruity centers with flavors of blueberry, açaí, pomegranate, and goji! SO ZINGY!!!! SO GOOD! SO AMAZINGLY BALLSY! You will LOVE!
And so back to my Saturday afternoon with my boy! We really did have the BEST time on our skateboards eating our BROOKSIDE! I will have the best memories of this day! Happy Mother's Day to me….yes being a mother is a gift!
You can find BROOKSIDE at most major retailers in the candy aisle!
Shauna…XO
This post is sponsored by Brookside.