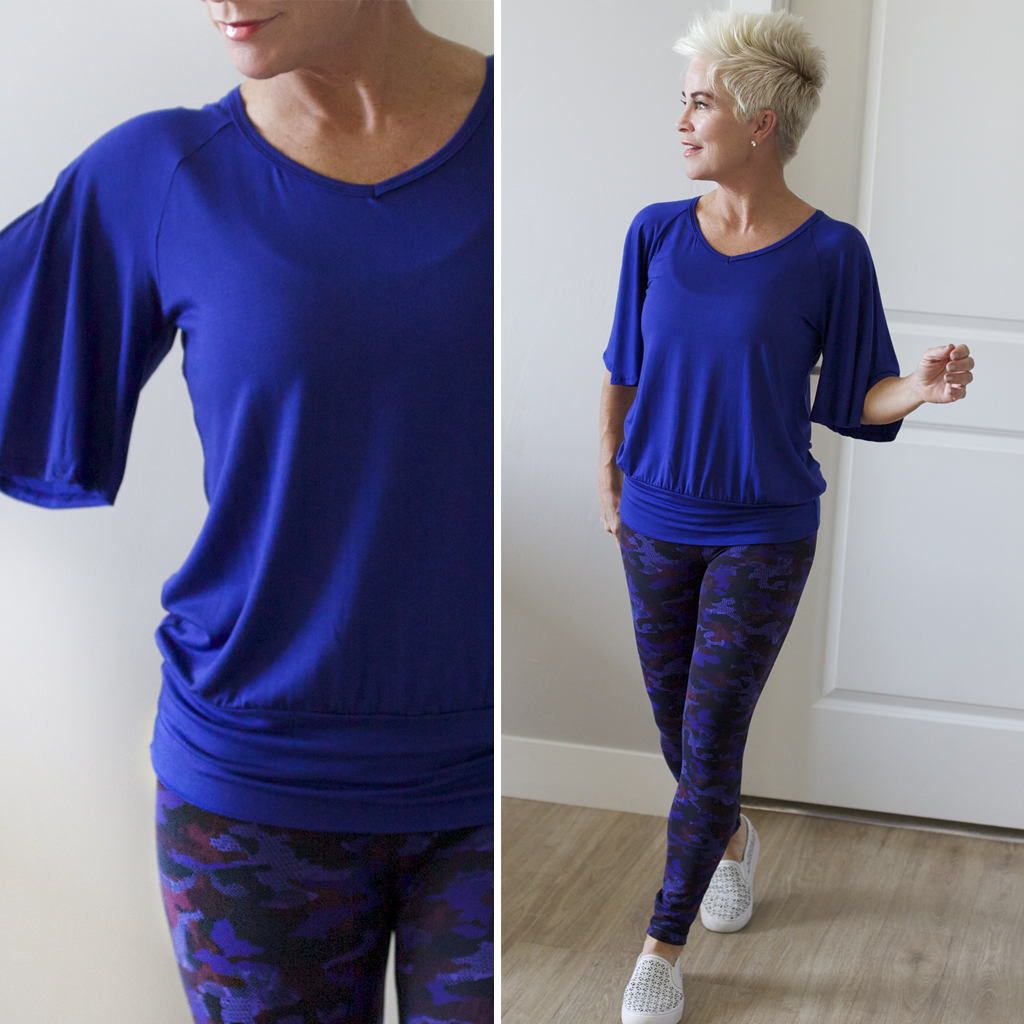 I've been known to wear my leggings out and about, and have the opinion that if THEY FIT PROPERLY, and the FABRIC IS SUBSTANTIAL, meaning….not see-through-ish and flimsy, then what is the difference between them and some skinny jeans? Now I know there is a fine line when it comes to almost anything. I have seen leggings worn before, and it can sometimes be very bad! When you can see every line and bump and everything else underneath, then leggings OR any tight pants probably isn't for you. The word "appropriate" would be a good word to think about when considering leggings. And so this brings me to this outfit….
This V-neck Bell Sleeve top from Covered Perfectly is the BEST little top to go with my leggings when I want to wear them out and about running errands and such. The top brings the outfit up a notch and very worthy of an everyday look! Aren't the flutter bell sleeves adorable?! It's here and comes in this beautiful royal blue, malt, and black. And I think you may have heard me talking about this fabric, Micro-Modal which is produced in Austria. It's so soft and feels absolutely so luxurious against your skin! I'm in LOVE with it!!! I can't wait to wear this top with a fun floral pencil skirt or some white jeans and sandals!
And listen to this…..Chicover50 subscribers can receive a 20% discount on up to two items! Use the discount code SR20 when you check out at Covered Perfectly. The discount will apply on up to two items. Or you can take advantage of the "Buy 2 get a 3rd Free" promotion, any combination, site wide. Start Shopping friends!
Here is the link to the complete collection!
xo