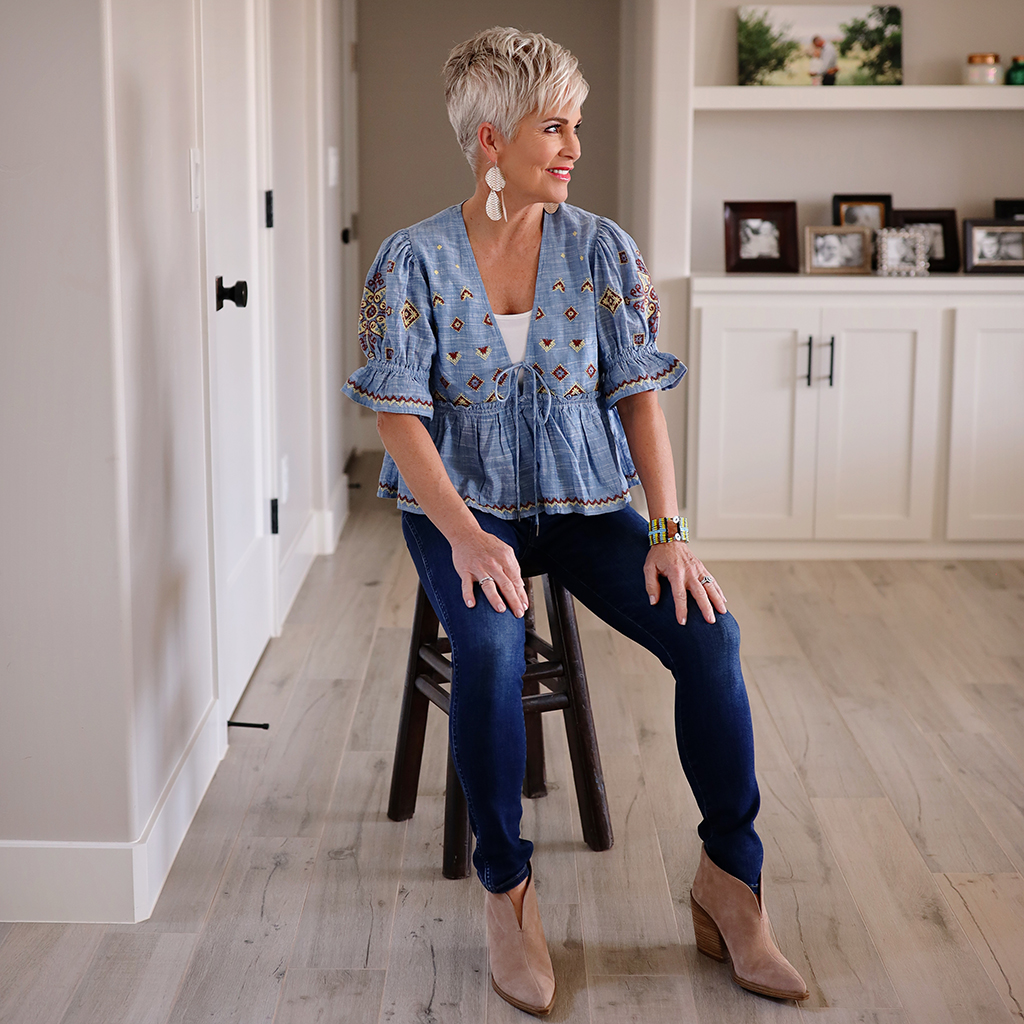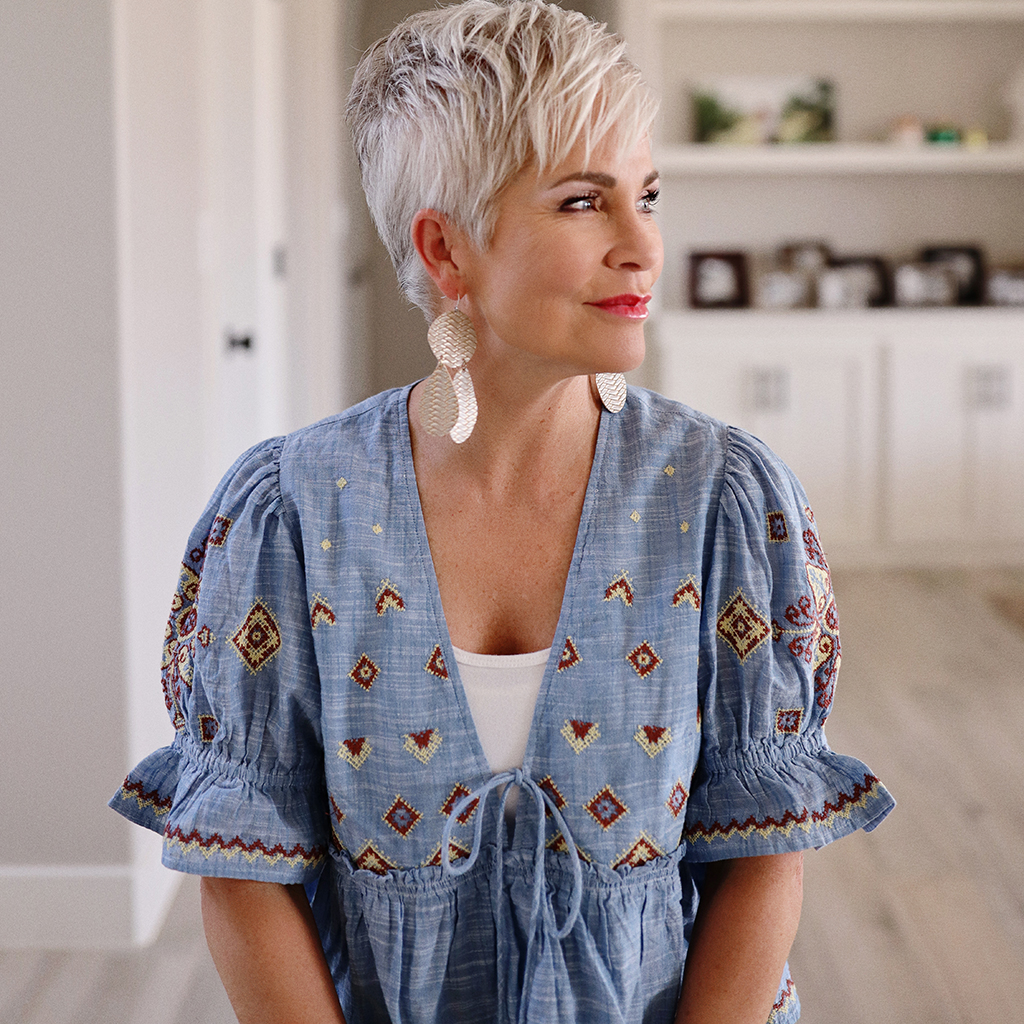 Talking about BOHO TRENDS THAT ARE SLIMMING….. why? Because I bought this top on the very day that my big shopping mall in Salt Lake closed, thinking that it would look adorable on me. The store had just gotten word that they were closing and so I had to rush. I didn't try the top on, but thought the embroidered detail was adorable and loved the cropped styling.
BOHO STYLE is hippie-like, carefree, and earthy! FREE PEOPLE is a great place to shop for this look!
When I got it home and tried it on, I was so disappointed. I always want these styles to look good on me because I love the BOHO vibe, but I have to be super careful because of my HEIGHT! Boho styles tend to be big and loose. What do you guys think….. do you like it on me? I should have taken a picture standing up because you would have been able to get a better look.
I ended up returning it the very day I shot these pictures. I knew it wasn't going to work, at least I would never feel comfortable in it. Since I love this vibe, I wanted to link up some outfits that are BOHO CHIC but slimming! I really have to watch that! I actually just got through giving away a bunch of clothes that are loose and blousy….. too much so for me. Each one was something that I WANTED TO WORK, but it just never did! Ugh! Do you guys do that???
There is a way to wear this style WITHOUT it overwhelming you! This top would look darling on someone super super tiny and tall! It's pretty blousy and loose, this was an extra small. But, I would tell someone my size, who LOVES IT and LOVES THE WAY SHE FEELS IN IT…… to go for it! I just wasn't confident in it!
I LOVE THIS BLOG on the history of Bohemian STYLE!
Here are SOME ADORABLE BOHO TRENDS that are SLIMMING…..
I LOVE THIS LOOK…. I'm thinking of putting it in my shopping cart! The dress has a boho vibe with the fun floral pattern but is pulled in with the belt. Add the flat suede sandals and fringed jean jacket…. SO BOHO FUN!

The FLARE JEAN is all BOHO! Since they are dramatic and wide at the bottom, I would wear a very fitted top with them! I love the idea of a bodysuit, although I only have one that I ever wear. But THIS lace number is gorgeous and comes in two colors. I wouldn't want it that open in the back and so would wear something like this underneath!

The texture in this outfit is fantastic! The bells mixed with the lace kimono and the graphic tee are fabulous. Add more than one necklace and a beaded bracelet along with the jeweled slides and you are surely BOHO CHIC!

All three of these looks speak BOHO but are still slimming. I would wear all three! In fact…. maybe I will!
Take care always friends!
Shauna XO