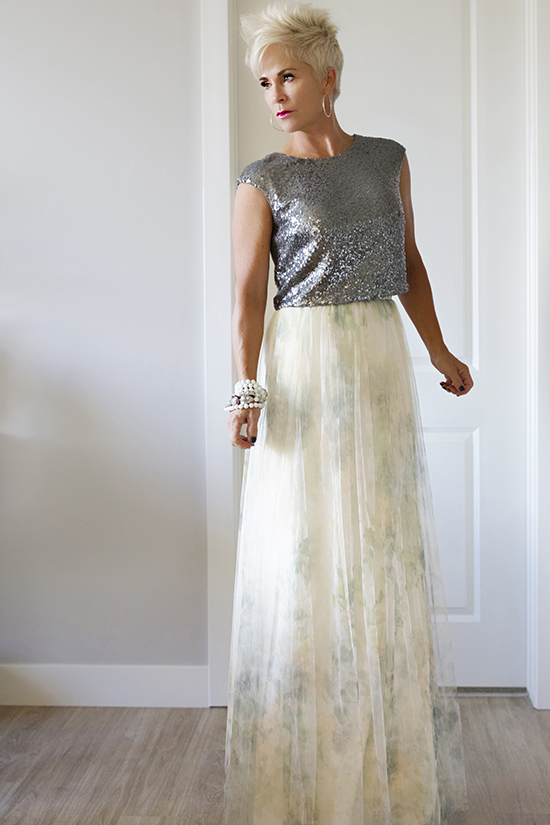 Dressing for a "black tie event" can be stressful for me!
I don't wear sleeveless, backless, minis, or low-plunging clothing.
So to shop for a glamorous function can be really tricky!
Recently I visited a BHLDN Anthropologie store in NYC.
I thought this was only for weddings, but as I browsed through all of the gorgeous things there,
it hit me that this was where I could find my 'fancy' clothes,
and ones that actually covered me the way I needed them to!
THIS is what I found…
the skirt here
and the top here.
And the skirt is on MAJOR sale!!! Score!
Other than hemming up the skirt, I could almost wear this!
When I got the top home, it turned out to be just a little bit skimpy around the arms,
so I ended up returning.
But besides that…..I thought it was perfect and beautiful!
BHLDN will be the first place I check next time I need my 'fancy' look!
xo
P.S. I'm really not this tall (only 5′ 1.5″) but needed to stand on a stool to show the beautiful skirt! 🙂