The question needs to be asked I know……is it necessary to have more than one silky floral bomber jacket??? YEP! It most definitely is, when you find one this adorable!!! It's from Anthropologie, and when I saw it, it spoke to me! The colors, OH! And the cute sparkly band around the bottom? Cute as ever! And those colors……so bright and fun for summer! These bomber jackets I think, are the perfect little summer jacket to pack around. If you're like me, and I KNOW many of you are, I'm always cold. I always bring some kind of a jacket with me! They fold up so nicely, and they're small enough to put in your  purse!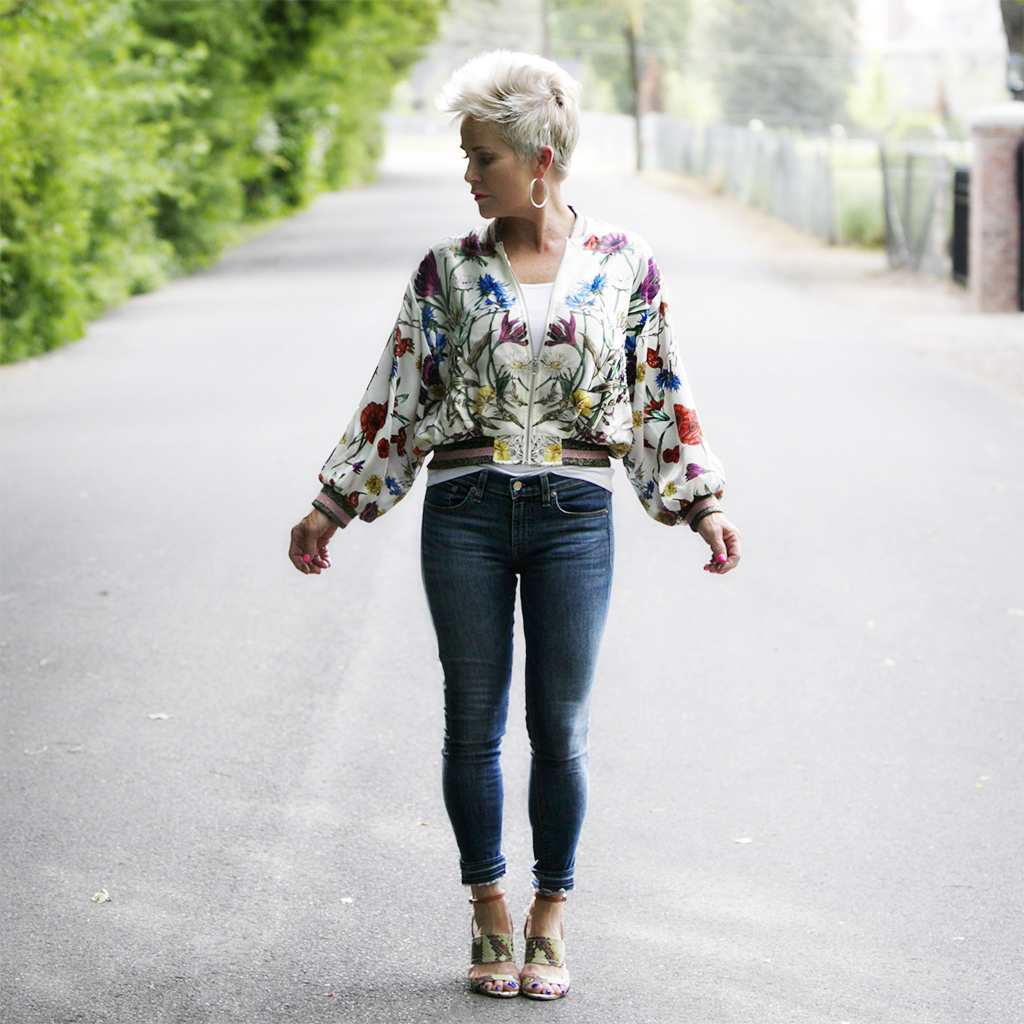 I wore my floral bomber with some Rag and Bone jeans , a simple white T-shirt, and these animal print sandals. When you have a statement jacket like this one….that's all you need!
Here's one from Target that's a steal! And what about this one and this one? CUTE! Both of these from Forever 21, and don't think you CAN'T shop there! Some may think it's a store for the YOUNG girls, but anyone could wear these bombers! Remember it depends on what you wear with it!!!!!!
xo