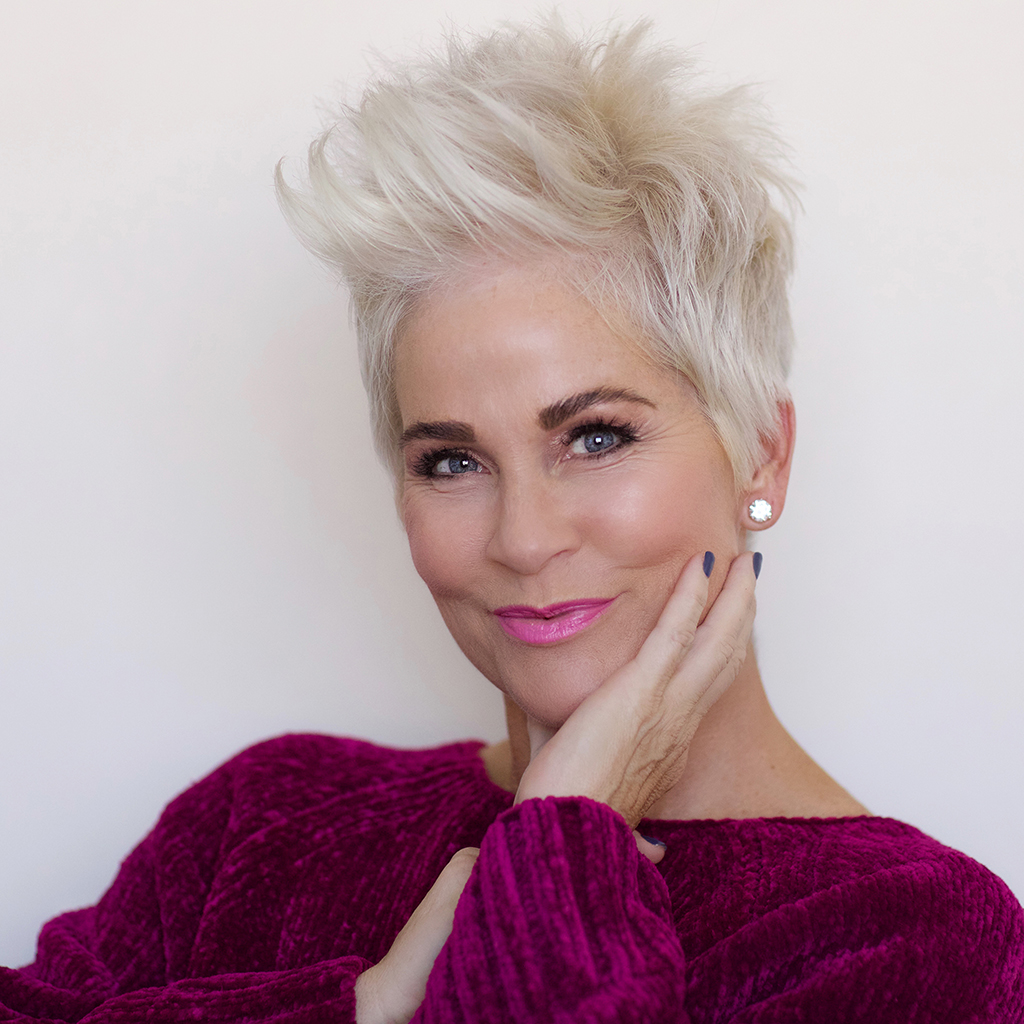 Another HAIR post and I apologize to those who are tired of hearing about my hair! But I do get SO MANY emails and requests about my hair. Maybe it needs a blog of its own??! I'm asked everything from how it's cut, colored, what products I use, how to style, etc. So here I go again, but this time with a few additional products I've been using, that I'M IN LOVE WITH!!!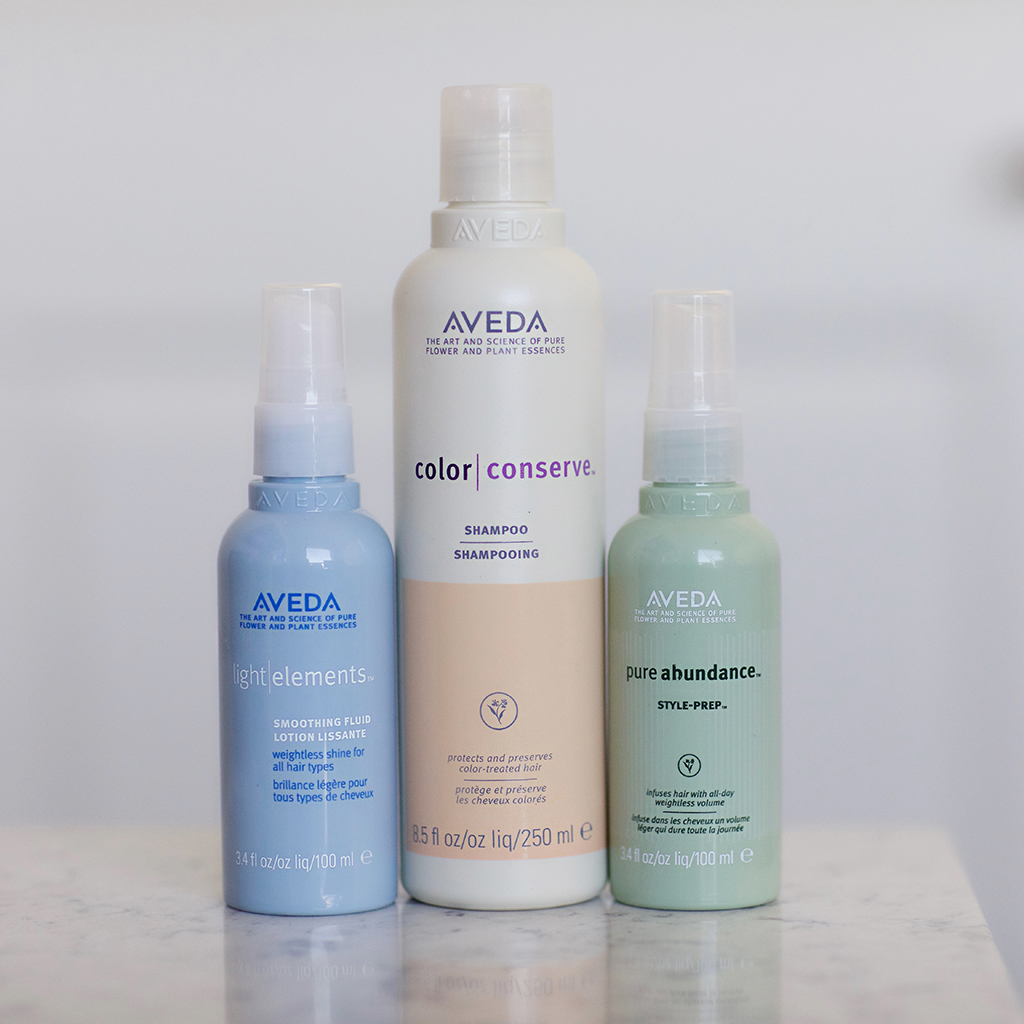 Light Elements Serum  |  Color Conserve Shampoo  |  Pure Abundance Style Prep
The Color Conserve shampoo is what I used this time after I had my full color treatment. It locks and seals in the color for longer lasting results, and boy does that work well! I used it the first two shampoos after my color, and after that just went to my normal shampoo. I ALWAYS use this BLUE MALVA conditioner! The Light Elements is a smoothing serum that I just apply a couple of drops to my wet hair for added silky smoothness and shine….LOVE this! And the third new product I'm in love with is the Pure Abundance Style-Prep that I spray in my hair before blowdrying. It adds weightless volume, without feeling like you have more product in your hair! It's SO GOOD!
So this again, is my hair routine……first, my hair is colored with AVEDA color. I have no idea what it's called, but it's all by AVEDA! I do a complete color every three months, with a cut and toner, every month. So, it's cut every four weeks, with first a full color, and then the next two months it's cut and toned only. My stylist, Harley, cuts it dry, with scissors, and adds lots of texture! She claims it's not a complicated haircut at all! She's at Landis Salon in Sugarhouse and she's FABULOUS!!!!!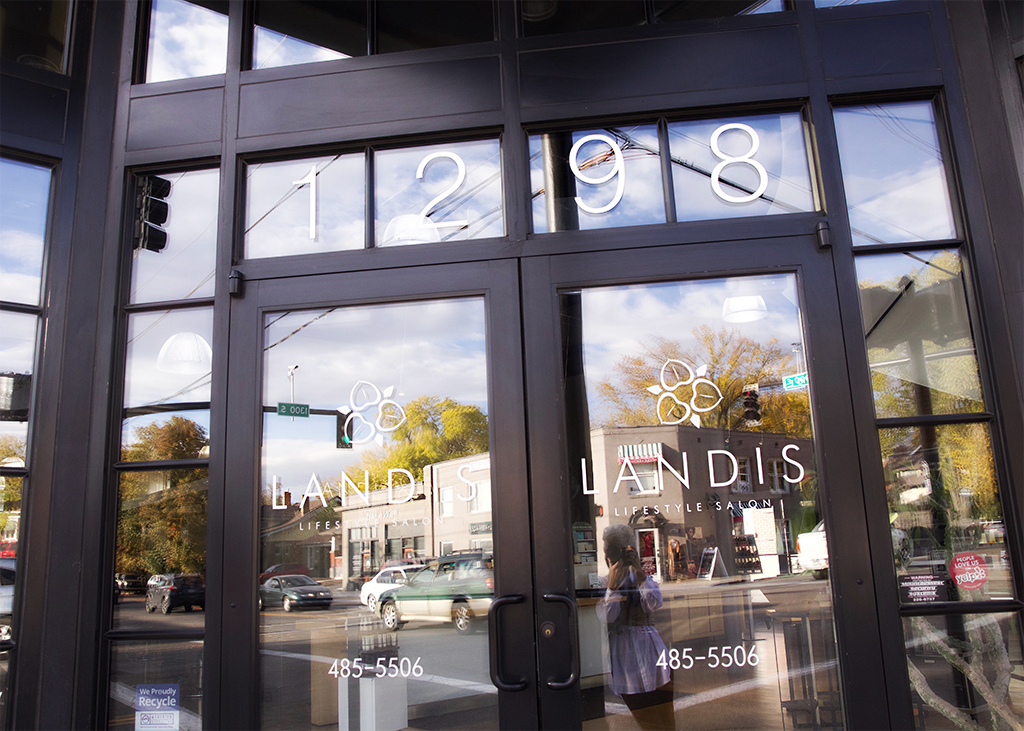 Here are a couple shots taken from both the right and left sides of my hair. A lot have requested more detailed pics of the sides. I've actually recorded a video of me styling it, but it's VERY unprofessional, and I'm determined to do a better one! It takes me less than five minutes to dry. I sort of pull the ends up straight and dry the roots and then just a little round brush action and I'm done. Then I take a pea sized bit of Control Paste and mix it with a pea sized bit of Shaping Wax. I rub it just on the ends and then move it around until I like it! That's it! Ta-da!!!!!!!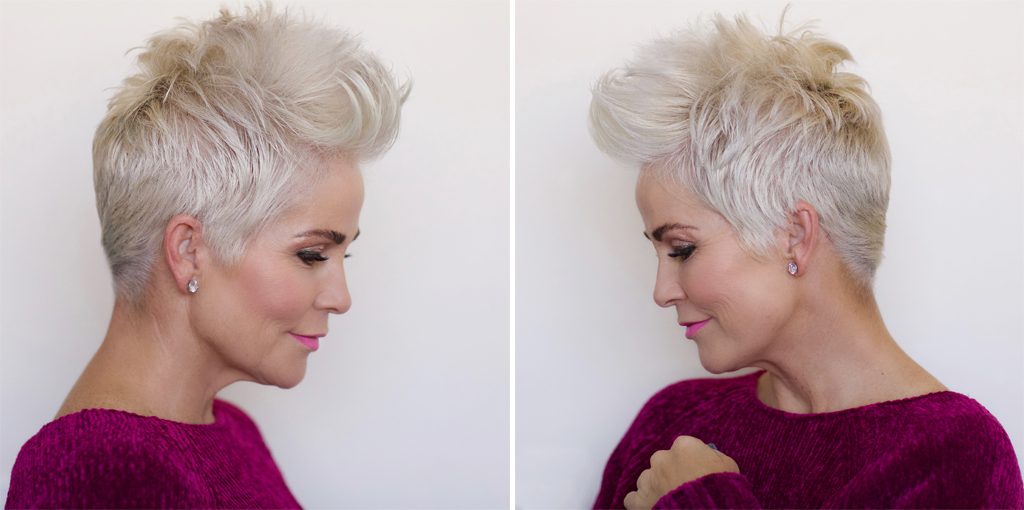 I LOVE my salon Landis Aveda in Sugarhouse, and LOVE my stylist Harley, and LOVE LOVE LOVE anything Aveda!
Hope this is enough to help you all with your hair! It's fun to see many of you with the ChicOver50 haircut! At my styling event today at Anthropologie, there was a lady, Sandy, that came in that follows me, that had the same hairstyle….pictured here! She was a delight to meet and shop with! I sure did have an AMAZING day meeting so many of you at Anthropologie! Thank you to ALL who came, and thank you to Anthropologie Salt Lake!
Shauna…XO