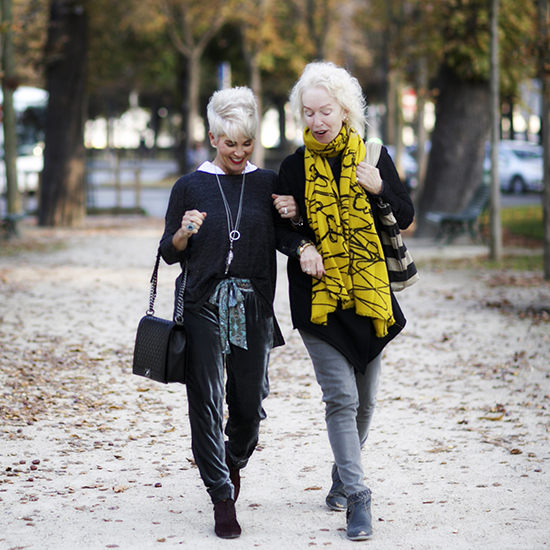 Shades of gray with a pop of color…..do we really think that much alike?
She's a sweet friend, and we found we had more in common than not!
I became friends with Ruth Yunker through Instagram.
She just happened to be in Paris while I was there, and so that's where we met!
It was interesting to me, as we sat and talked, how much alike we were.
Not only did we show up in coordinating outfits,
but our challenges were very similar.
She's full of humor and light and optimism which I loved!
She made me think a lot about how I'm going about my own life.
And isn't that what friends are for, to help support and teach each other?
YES…..that's what friends are for!
xo