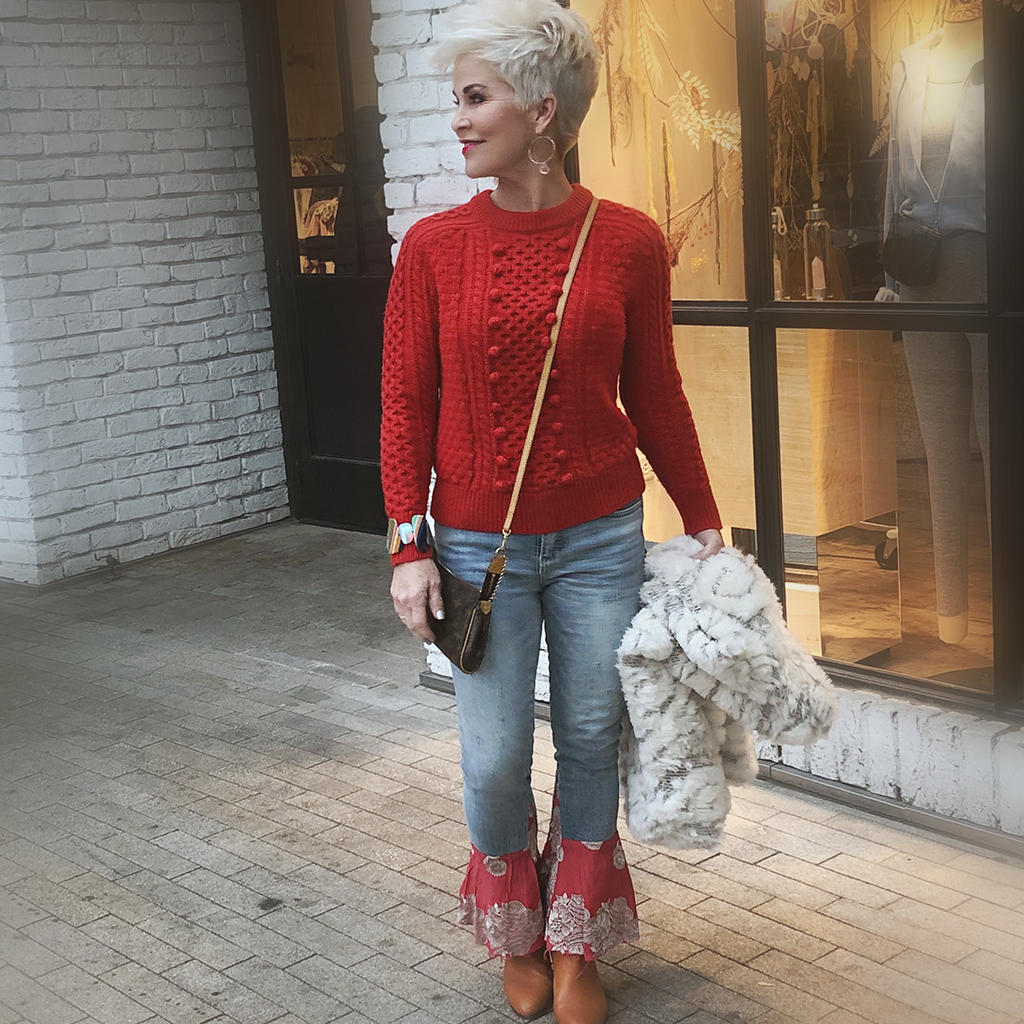 So I'm back to color this week, and this RED SWEATER will work nearly any time! I don't think I know anyone who doesn't look good in RED! And I've been on the hunt for a red sweater for a long time! When I saw this at JCrew, and it was on sale, it was a no-brainer! It's available in six beautiful colors! It will go on and on and on, with jeans, pants, or skirts! And the color is the perfect shade of red too! I've got Valentine's Day on the brain! It seems everything I'm loving right now is in shades of red and pink! And this red sweater could look fabulous with white pants or even pink pants to celebrate that day with your love! But red is a color for nearly every season and so will always work!
My jeans, booties, and vest are all vintage. I just want to point out once again….when you're buying things that are YOUR color, and flattering on YOUR body, they will last for a long time. I've had these jeans I'm pretty sure going on three years, my booties are from a year ago last fall, and my faux fur vest is from over a year ago as well.
This fun bracelet is from Sylca Design. I LOVE all the different colors in it and have literally worn it everywhere! But it's also really comfortable too. It's right here. Also my earrings are from GrayC Glass. I'm such a fan of Courtney's jewelry. They are here.
SHOP A SIMILAR LOOK HERE!

Wishing you all a really great and productive week friends!
Shauna XO