I have been reviewing SO MANY products lately, and this is WHY I RECOMMEND NATROL COGNIUM. First if you are anywhere near my age, you know that MEMORY is one of the first things as we age, that goes….and it can freak you out sometimes! When you forget you PIN number, or you forget where you put your keys, or worst of all when you forget whether or not you've met someone before! Has this happened to YOU??? So embarrassing! And you feel like you're losing your mind….well, you sort of are!
Natrol Cognium, a breakthrough brain health supplement, has caught the attention of many. Multiple human clinical studies have shown significant improvement in memory for healthy adults, in as little as four weeks! It's powered by a silk protein that actually comes from the threads of silkworm cocoons. In fact, the active ingredient in Cognium is the #1 most clinically studied ingredient for memory among leading brain health supplements. A brain imaging study says that it energizes the brain by increasing blood flow and glucose uptake in the brain's centers for learning and memory! So interesting, right?
This article from Dr. Dow is super informative on ways to boost BRAIN HEALTH daily. We should all consider our BRAIN HEALTH as a crucial part of our individual regimens and routines!!!!! It's something that is so easily taken for granted! Being pro-active NOW can and will most definitely make a difference as we get older! Embrace your Cognium Moments, the times when you feel your best and most confident because Natrol Cognium helped you stay sharp and mentally strong.
Right now, there is a $4 off coupon available right here. I would highly consider NATROL COGNIUM as a way of making sure you are your sharpest self! I love what Natrol Cognium has done for me!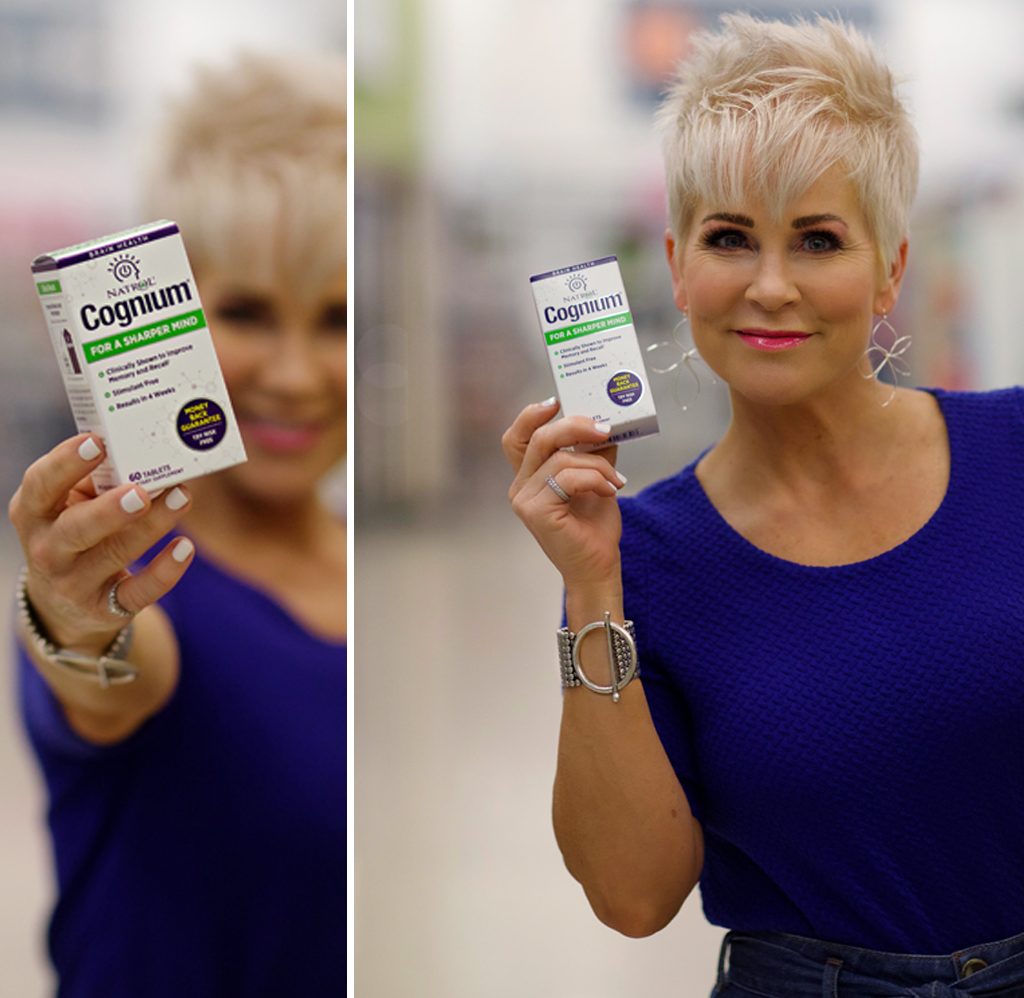 I know sometimes it seems that there is SO MUCH out there as far as what we should all be doing to take care of ourselves! It can be overwhelming in fact. But I've seen a difference with my memory ever since I've started using Natrol Cognium. It's completely SAFE and STIMULANT FREE! That's so reassuring to me! And that's why I recommend NATROL COGNIUM for your brain health! It for sure has MY VOTE!!!!!!! #NatrolCognium #CogniumMoments #ad
This post is sponsored by Natrol but all thoughts and opinions are my own. These statements I've made about Natrol have not been evaluated by the Food and Drug Administration. The product is not intended to diagnose, treat, cure or prevent any diseases.
Shauna XO