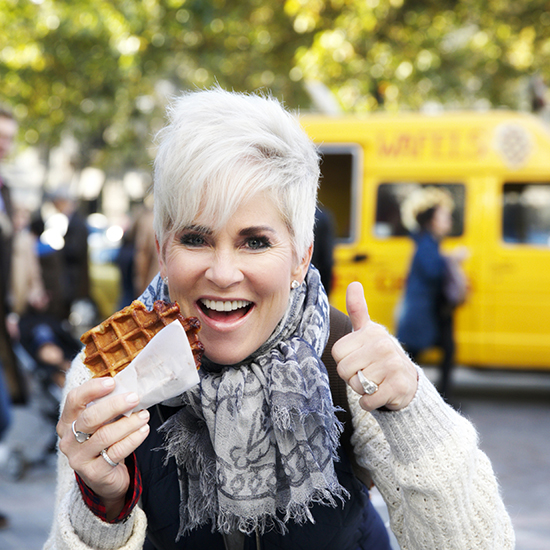 When in Brussels…
you must get a Belgium Wafel (correct spelling there),
and ONLY from a street vendor!
Earlier in the morning of this day,
we were in a cafe having a very late breakfast.
So I ordered a waffle, not because I like them, but to say I had one in Brussels.
It was a little bit disappointing! A LOT actually!!
As we went about our day and were strolling Avenue Louise,
there was this Wafel truck, and so I only bought one for a picture.
Well!
IT WAS TO DIE FOR!!
I ate almost the whole thing, and wished I could have another one!
So very delicious, and I must say worth every calorie!!!
xo