I thought I'd do a little round-up today on what I've been wearing lately. I'm constantly posting across all my platforms and sometimes forget to share here. Indeed one of my favorite things to share…. is fashion! This is my second favorite season to dress for, the first would be fall. It's when I do the most shopping and updating in my closet.
FIVE THINGS I'VE BEEN WEARING LATELY
As the weather gets warmer and the flowers start to bloom, switching up your wardrobe can be just the refresh/restart you need after a LONG winter! It's the best way to embrace the season with enthusiasm! This spring, I've been wearing a mix of classic pieces and trendy styles to create fresh and modern looks. I love eclectic and mixing high-end with low-end pieces. Here are some of my favorite spring outfit ideas….
FIRST I've been wearing a lot of BW. I don't ever remember wearing this much BW, I'm usually more about color. The pieces I've found are so full of personality and they've been fun to mix and match, as well as adding in fun bold colors! Check out THIS BLOG all about wearing BW for spring.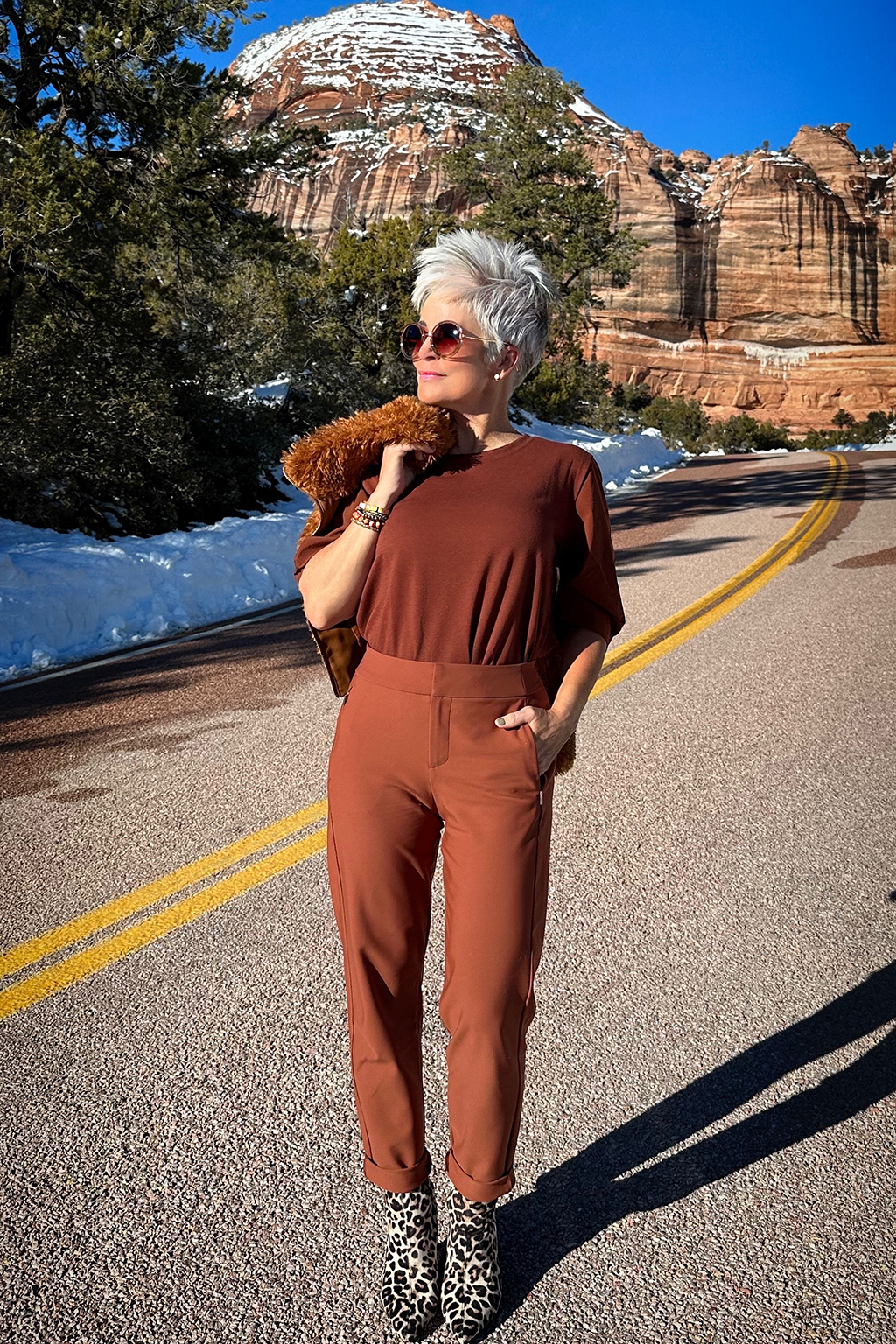 SECOND I've fallen in love all over again with ATHLEISURE! The first picture was taken in Africa, and ever since I've been back it's all I want to wear! I've found some really great pieces that are comfy while still looking put together! Also remember with athleisure, to use your accessories to amp up your look, like I did above with the scarf.

THIRD would be EYELET. There is quite a trend right now with eyelet. It's fresh and young and reminds me of when I was a little girl! Definitely it seems to be one of those fabrics that stir up all kinds of memories! Unquestionably THIS NAVY DRESS does that for me! It's adorable and has a beautiful and flattering cut!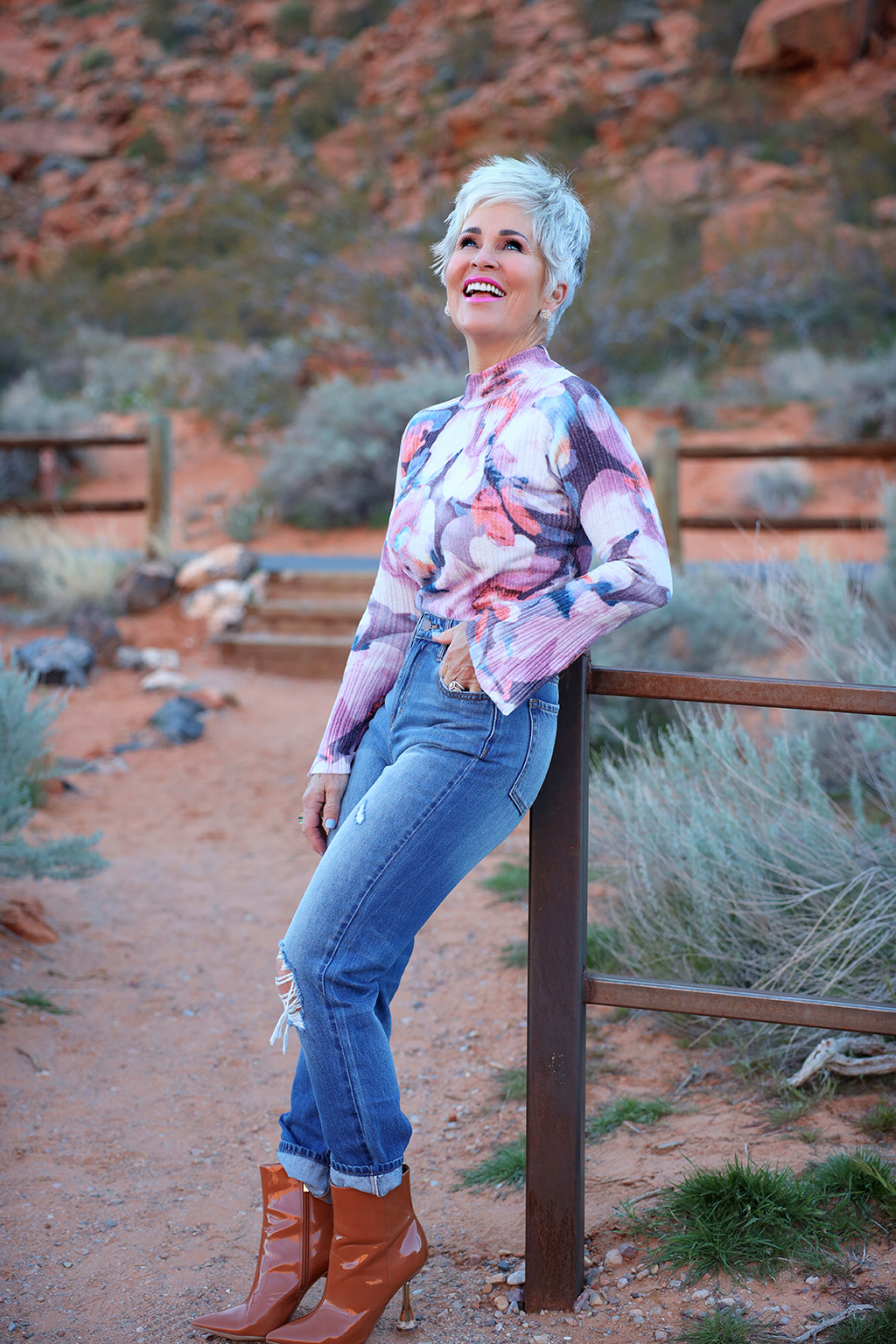 FOURTH are high-rise jeans. I must admit I have waaaaayyyyy too many jeans. When I pull them out to find that certain pair, and come across a low-rise style….. I just can't anymore! I've clearly grown in to the higher rise style. Indeed it's a more flattering style for my short body!

FIFTH are white sneakers. Sneakers are always a comfy option, but this spring I've been gravitating towards THESE. They're comfortable for all-day wear, and they add a sporty touch to any outfit. I've been pairing them with dresses, skirts, and even wide-leg pants for a casual yet chic look. This particular pair are leather and wipe down nice so they'll always look white-white, as well as being extremely comfy!
ABOVE ALL IS COMFORT AND VERSATILITY
Indeed my spring wardrobe has been all about comfort, versatility, and a mix of classic and trendy styles. From athleisure to midi dresses to high-rise denim, and of course sneakers….. I keep going to these pieces over and over to create stylish and comfortable outfits for any occasion. Before you know it, it's going to be HOT, so enjoy your SPRING!