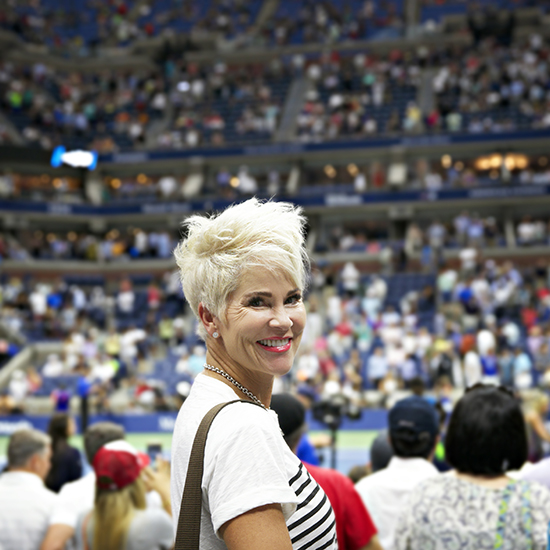 My days here at the U.S. Open have been such fun…
the fight, the fashion, and the roof!
Yes the roof is AMAZING, It feels like you're in a spaceship!
We have amazing friends that seem to always hook us up with great tickets.
It's fun to see what the ladies are wearing, on and off the court!
Stella McCartney has the best fashion on the court…I visited her store the other day in Soho!
So CRAZY good!
And then there are the women in the stands!
Best people style-watching EVER!
I LOVE to see how other women put things together!
Hats, bags, shoes, accessories, way dressed up and way dressed down…..
you literally see everything!
I'm always learning from their fashion sense!
Yes, YOU women ALWAYS INSPIRE me!
xo