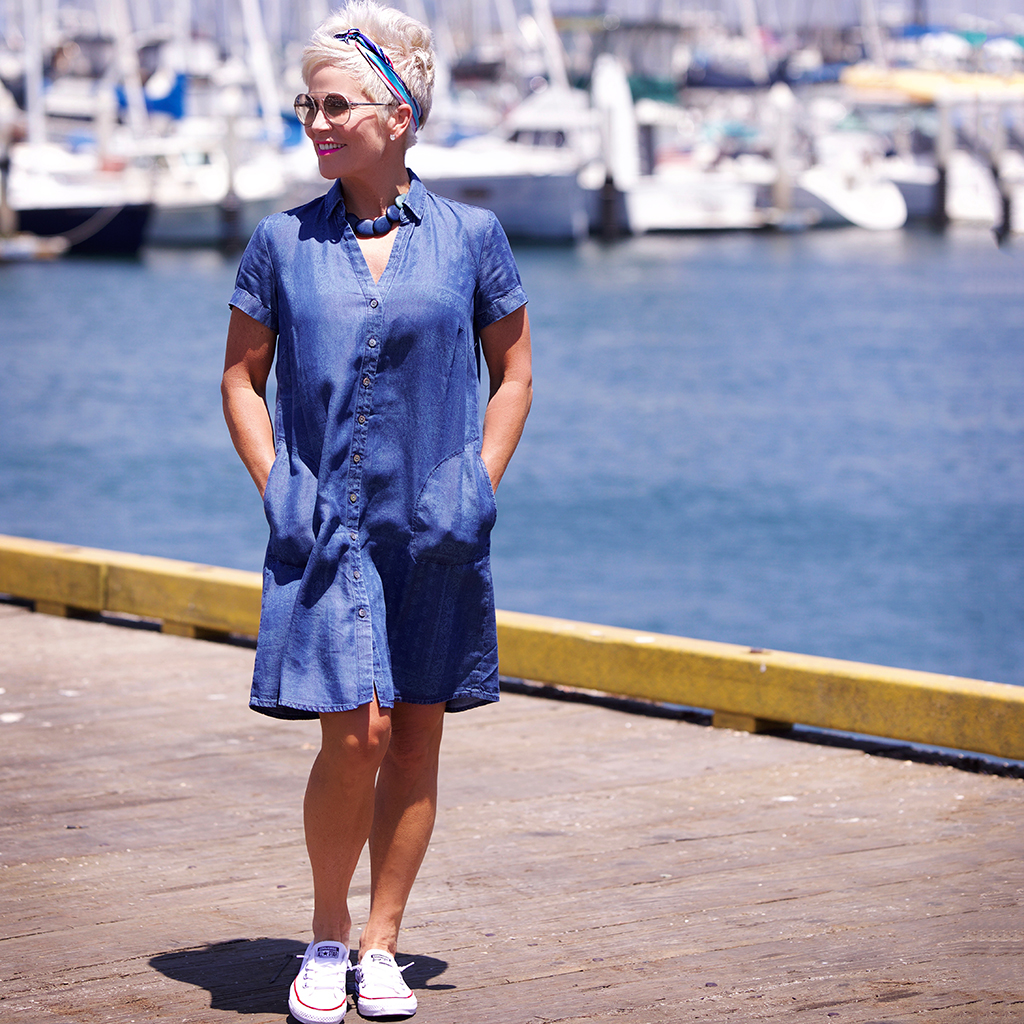 If you don't have a denim dress in your closet….you may need to get this one! The softest Tencel denim,  A-line cut, and pockets, which is always an added bonus!!! And it's machine wash and tumble dry low! This may not be important to many, but when you think about it, dry-cleaning can be very costly!!!! This dress can easily be taken in to fall as well! To add a little fun I'm wearing another Compassion Fund scarf in my hair, which 100% of the proceeds go to helping disadvantaged women!! And lastly this fabulous adjustable blue pebble necklace!
It was so comfortable cruising around Santa Barbara, enjoying the shoreline and harbor. It was such a gorgeous day with a cool breeze blowing through. We had lunch at a local sushi bar that had the most delicious shrimp tempura! Just a few of those is all I need until I can get to some dark chocolate!!!!!!!
Off to another location today and can't wait for more of the Pacific coastline!!! Enjoy your day everyone!!!!!
XO