SNACKING WITH CALIFORNIA GRAPES
I remember when I was a little girl, GRAPES from California were a treat! My family was VERY large, and GRAPES always won over apples and oranges. There's nothing quite like eating large juicy sweet grapes!!! I remember sitting under our big Willow Tree in the backyard with my dolls and my grapes.
My husband is from California, and he does all the shopping. He has always been an advocate for California produce, and is a huge fan of California grapes! When they are available at our local grocer, they are most definitely IN OUR CART! Grapes from California are obviously THE BEST as they are a snack that literally BURSTS with flavor with every bite!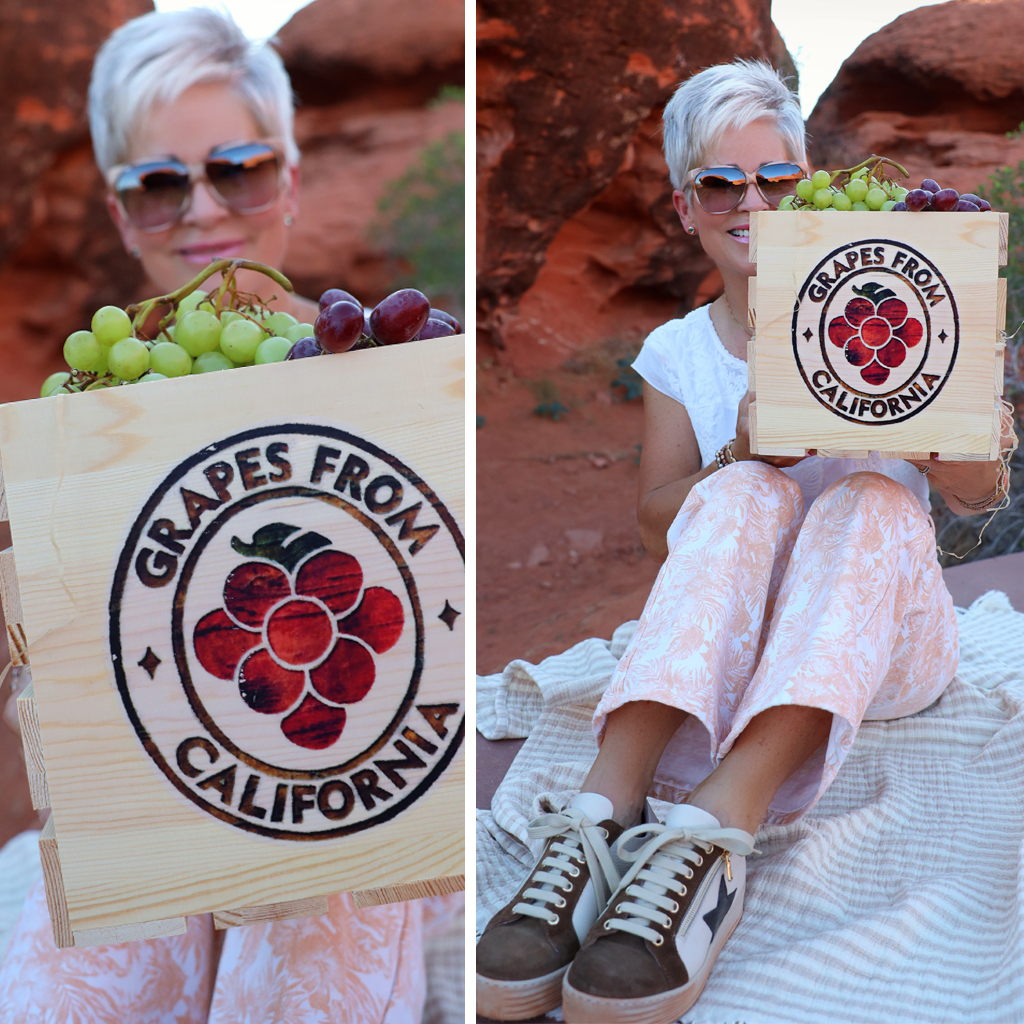 GRAPES ARE A HEALTHY ALTERNATIVE
Having healthy snacks available is so important. How often do we fall in to the trap of being rushed and hungry at the same time, and nothing healthy to eat? The result is unhealthy snacking and eating things that are just going to make us feel bad! Snacking with California grapes, no question, will help you feel your best!
Not only are grapes a delicious healthy snack, there are amazing health benefits too! All the colors and varieties of grapes are a natural source of antioxidants. They are heart-healthy which is a big reason to have grapes a part of your diet! Grapes help support immune function along with a diet of other fruits and vegetables. And one thing I love and have just learned about grapes is, they are a natural source of potassium!
California grapes are a delicious way to satisfy your sweet tooth, without the added fat, salt, and sugar found in so many processed snacks. And have you ever thought about how portable grapes are? No need to cut, peel, core or slice! They make the perfect snack for hiking, biking, walking, chilling, or grilling! They can go wherever you go, with such ease!
____________
If you are looking for HEALTHY, snacking with CALIFORNIA GRAPES is a great place to start! They are easy and convenient, delicious and ready to eat without any prep. They are also great for adding a healthy boost in to your smoothies, salads, and even desserts! Grapes ARE healthy and healthy is what I aim for EVERY day!
Shauna XO