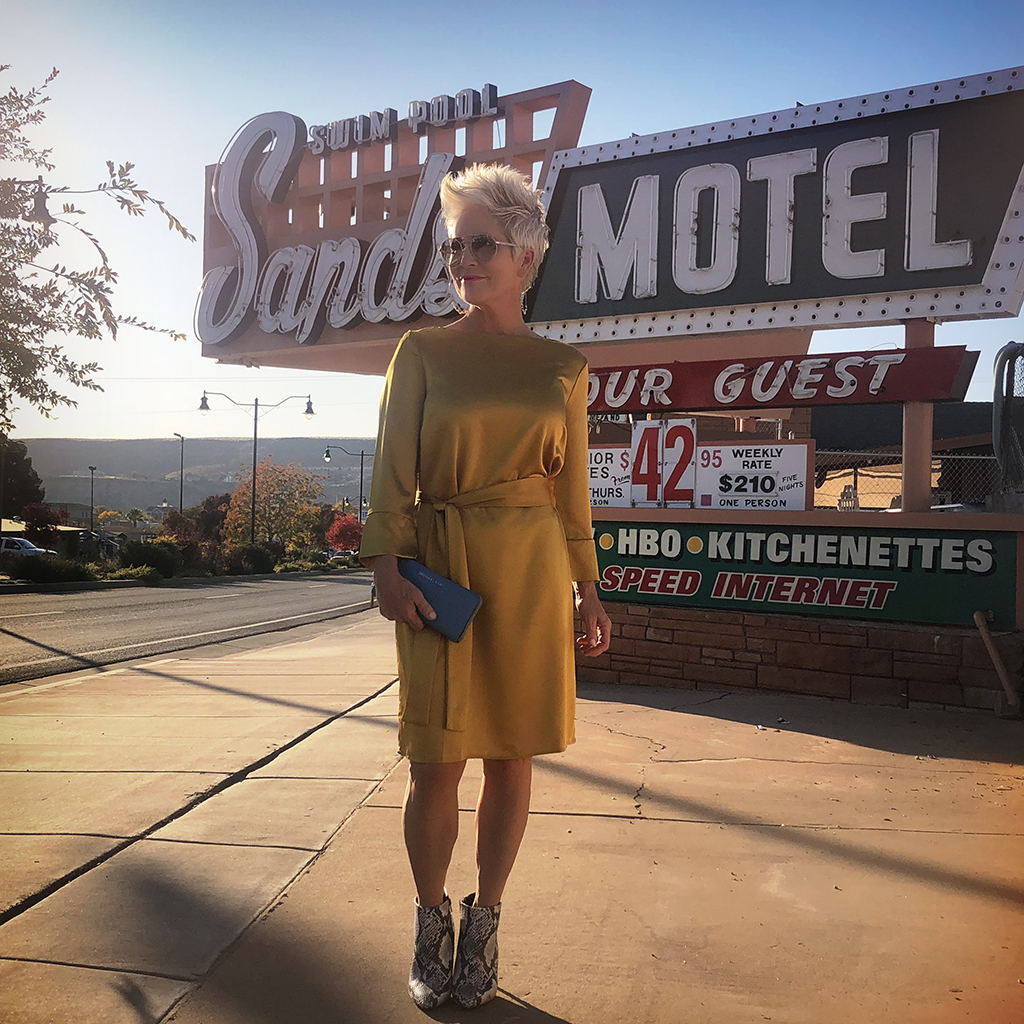 Shopping at Zara is a new favorite of mine. When I was over in Italy, my girlfriends led me on to Zara. I hadn't ever been in to one of their stores before, and it didn't take me long to fall in LOVE….not only with the styles but the prices! If you are one that loves to try new trends, ZARA is the place for you to shop. You can try something out and it won't kill your bank account! This here was my first ZARA look!

A week or so ago I was asked to do a photo shoot with an amazing jewelry company. They were shooting for their upcoming holiday and spring catalogs. It was such fun wearing all of their gorgeous pieces. They even brought a wardrobe for me. This dress was part of it and I was instantly hooked! First the COLOR is spectacular, the cut is very retro and timeless, and then the comfort! Anything tunic style with a belt is going to be COMFY!
The dress is from ZARA! And…..it comes in at under $30! What a STEAL! When I was over in Italy shopping Zara, I found some really fun things…some of which was lost on my way to Europe this last time. I'm so sad about it, because the shoes were ADORABLE!
But again….about this dress. If you want to try a trend but don't want to spend a ton of money on it, ZARA is such a great place to start! I've linked up for you here several outfits. I wonder how much I can get just one look to come in at? I'm challenging myself as well as you….to come up with something fabulous that doesn't drain your wallet!
This first look is GREAT for a HOLIDAY PARTY or for THANKSGIVING!

Another fun HOLIDAY look that's even COMFY!

And lastly of course it would be JEANS….FESTIVE JEANS STYLE!

Now I didn't take the time to add up the items in each look, but I'm telling you every one is BUDGET-FRIENDLY and super CUTE and FESTIVE for the HOLIDAYS! I'm leaving for another fabulous vacay the first part of December, and some of these will be coming with me! Stay tuned to see how I style them!
Wishing you all a HAPPY WEEK!
Shauna XO