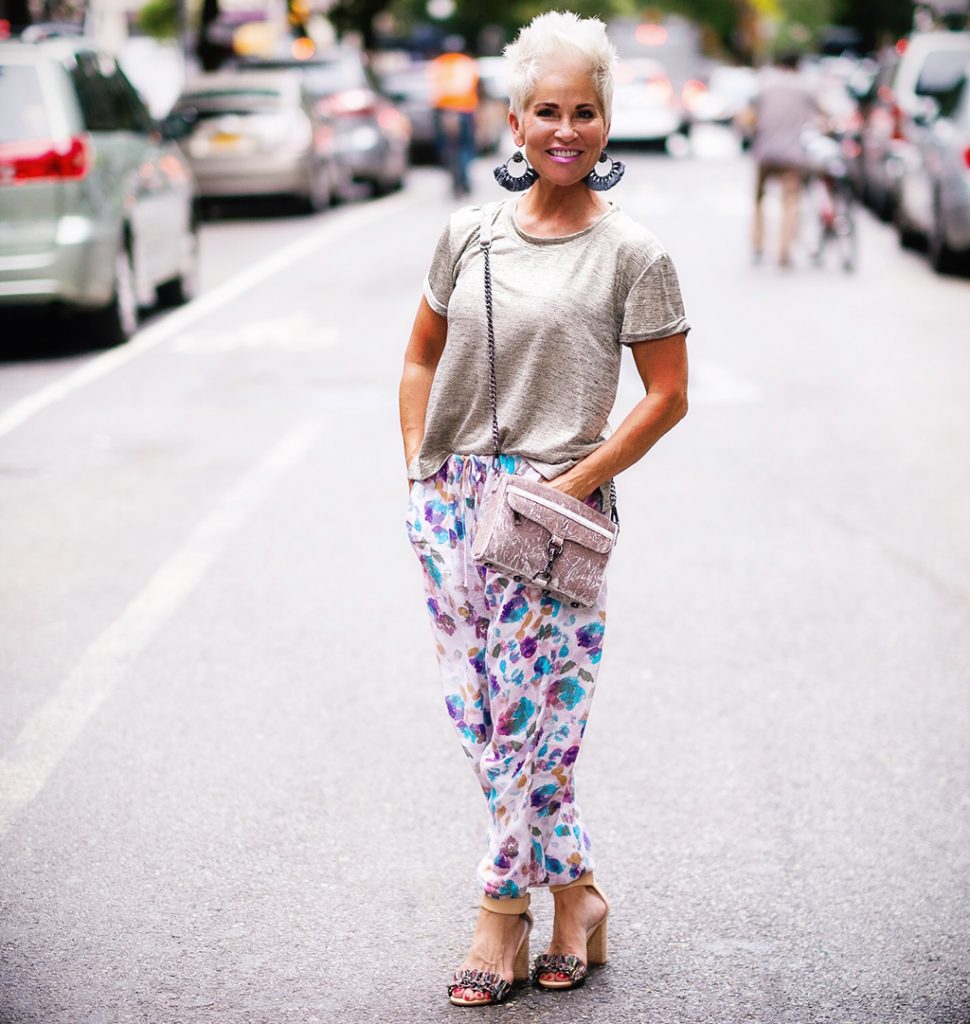 NEW YORK CITY! Oh how I LOVE it here! I had the most fabulous day! I'm very behind on my blog, and will post more details on my trip when I get home. But today I met the most wonderful new blogger friends. I met Sylvia from 40+ Style.  She was so kind and helpful and is so driven and SUCCESSFUL! I will tell you more about her and my other  new friends I met later, but they are each one AMAZING!!!!! So happy to know them!
This was taken by another new friend @dentontaylor. I'm pretty sure he's known for being the most famous Instagram/blogger photographer here in NYC! What a nice guy, and his wife Teresa was just as sweet!
And this outfit……how do I feel about wearing lounge pants around the city? Or they could even be called pajama pants! I feel ABSOLUTELY fine! Can't get more comfy than these! And because they are lounge pants, they are much more budget friendly than if they were called pants! They are HAPPY pants!!! Put them with a metallic tee, which by the way is so fabulous, and some fun heels, and these pajama pants can look very FUN!
Pants  |  Tee Shirt  |  Shoes  |  Purse   |  Statement Earrings
Shauna…XO