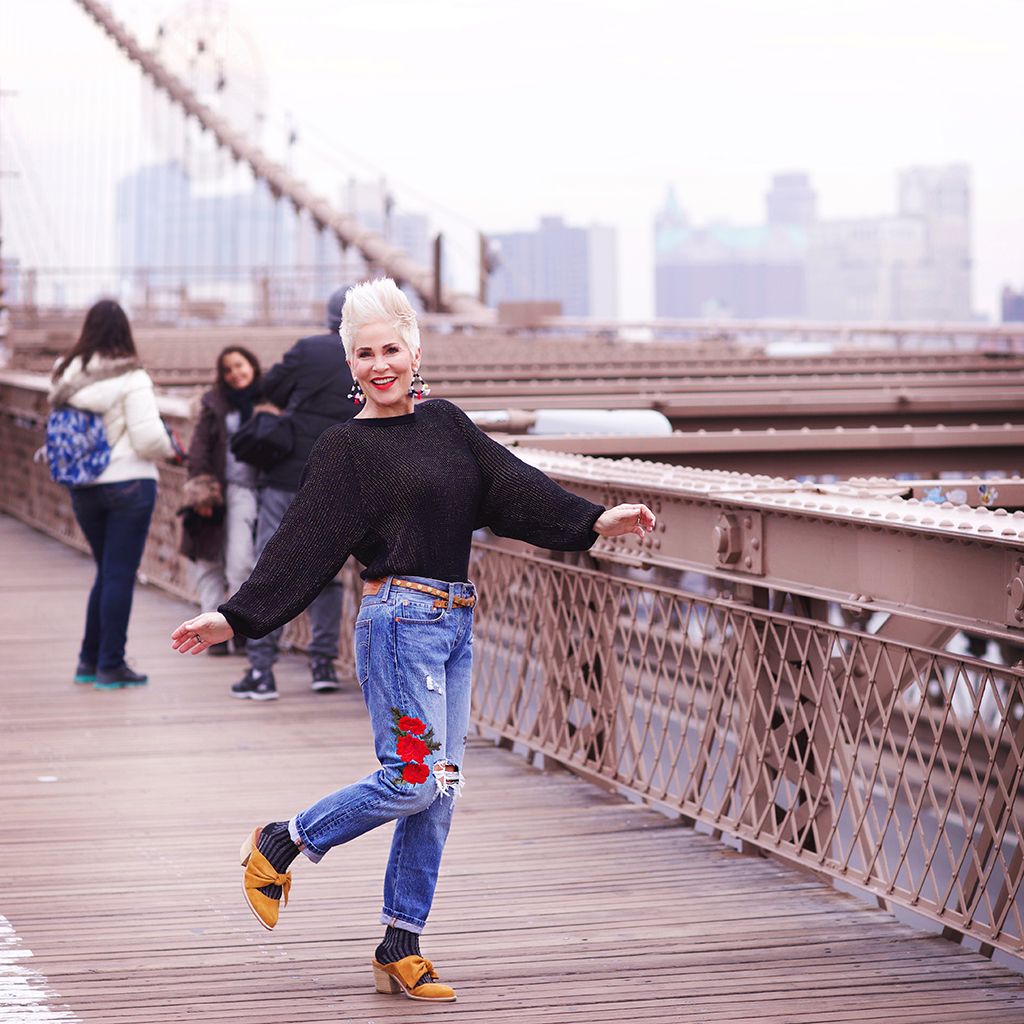 WOW!!! What a fantastic. fabulous AND most wonderful time I had in NYC last week! I was invited by CHICOS to go participate in some amazing discussions about women! They absolutely treated me, along with some fellow bloggers, to such a lush couple of days housed in the Crosby Hotel. It was very swanky indeed! The windows were stunning in each room. They made for such a great backdrop for pictures! It was fun to see the pictures of all the other ladies in their window! Chicos literally covered every aspect of this trip and I had the time of my life! What an awesome company CHICOS is for WOMEN! They listen and are always striving to better their already amazing business! I can't thank them enough!!! Stay tuned for some awesome things coming down from CHICOS!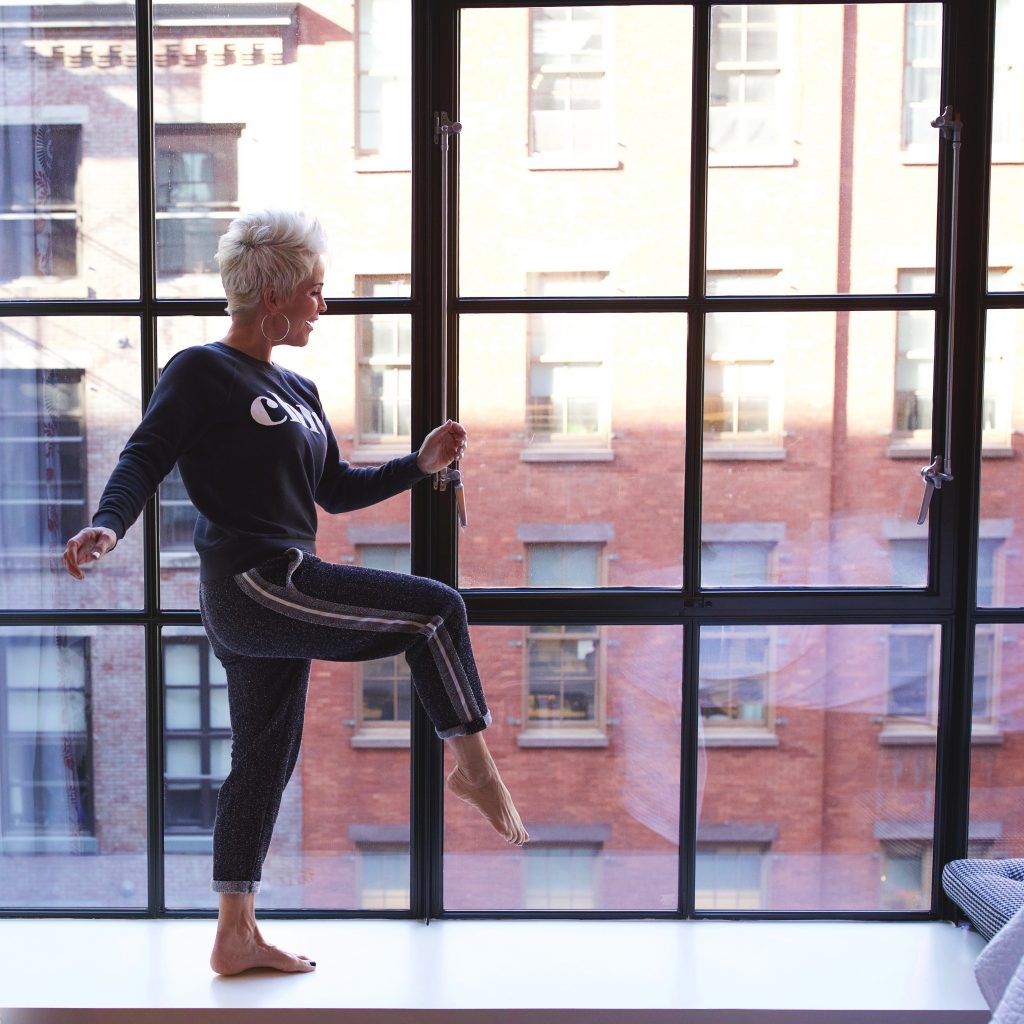 http://

http://

I was there with a lot of my already acquainted blogger friends, and then also got to meet some new ones. Each lady was so kind and I sincerely felt each of their support and friendship! Pictured above, I am with my Fierce 50 sister, Catherine GraceO @catherinegraceo. She is a light and voice for all of us 50+ girls! I LOVE her! I sure do wish I had her legs!!! LOL!
More of my fellow bloggers here… Deb from @fabulousafter40, Lisa @thesilverstylist, Jamie @moreturquoise, and Susan from @themidlifefashionista. It was my pleasure to finally meet Lisa and Susan. The blogging community is such an amazing group of women. Each one has their specialty, and I've learned something from all of them!
Pictured above I'm with Tanya Foster from @tanyafosterblog. She was my partner in the first Fierce 50 Campaign back last February. She is one whom I've looked up to from the beginning. She's quite the business woman, with drive and determination! It was a pleasure to meet her in person!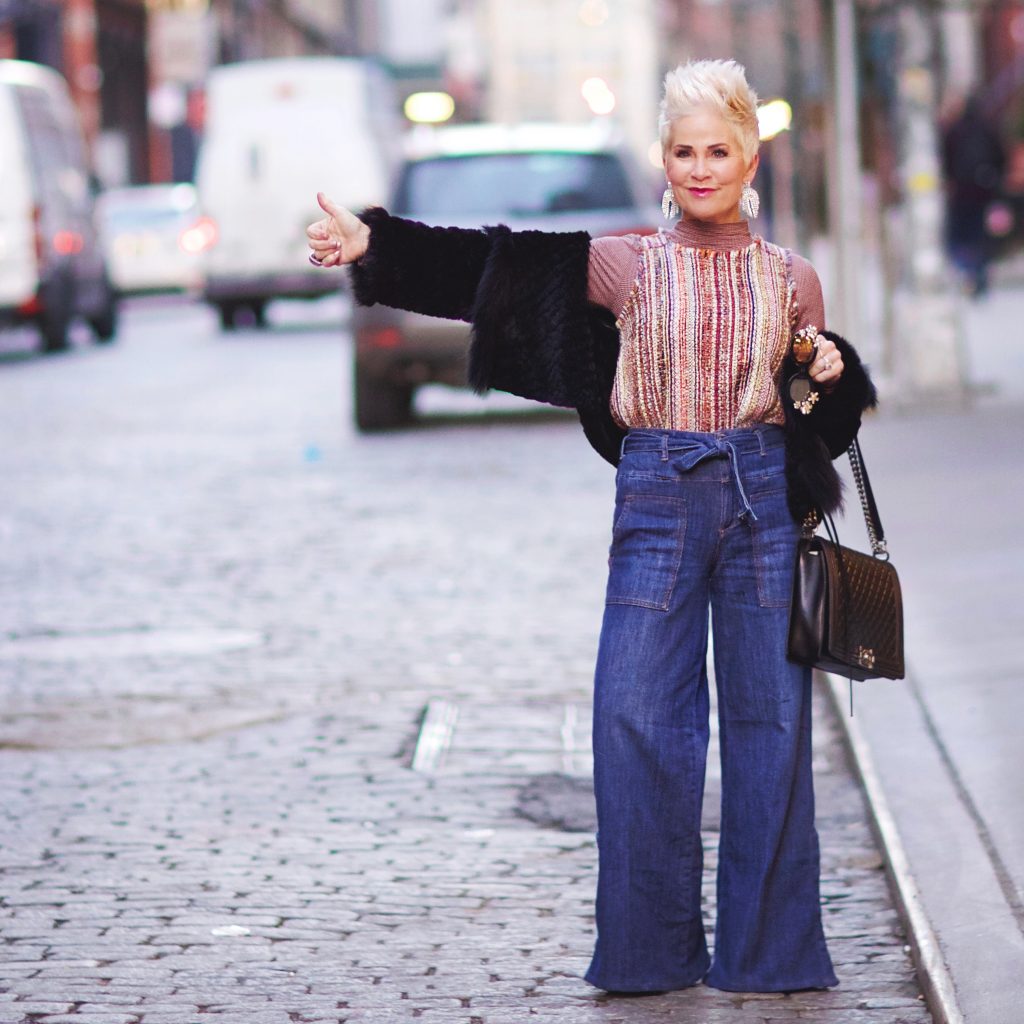 After everyone left, I was able to stay a couple extra days to attend meetings and take care of some blogging business. My connections in New York are so valuable, each one! I'm so thankful for each and every collaboration that comes my way. I look at every one as a bonus and a blessing! We so lucked out with the weather too! It was practically like spring….sometimes a coat was required and sometimes I just carried it! Who knew January in NYC could feel like that!!!
http://

My yellow coat got almost as much attention as my hair!!!! It was perfect for the city! It was so ginormous that I had to carry it with me on the airplane. But that happened to be genius cause it made for the perfect pillow AND blanket!!! It was sold out a couple of days after I posted it the first time. But I've linked one that looks like almost MORE fun than the one here….is that possible?!?
One of my many meetings was with this darling thing, Nicolette! She is with Lilla P. whom I've collaborated with many times. She's such a beauty! Wait until you see what Lilla P has coming for Spring/Summer!!!!!! OH SO GOOD! Can't wait to show you!
And finally, below I'm with Lisa from @thesilverstylist. We had talked before on the telephone, but this was the first time we'd met……felt like sisters! Our conversations are to be continued! She's vibrant, chatty, and always up for some fun! I had the pleasure of taking some pictures of her for her blog. I LOVE being the one behind the camera, as I do for many bloggers. If you're in need of pictures….I'd love to be your photographer!!! My photography site is here.
I've linked as much as I can here in this post, with some of it being similar options.
Shauna…XO