Northern Utah's hidden gems offers a diverse range of experiences for travelers seeking adventure, natural beauty, and cultural experiences. From the vibrant city life of Salt Lake City to the breathtaking landscapes of Ogden and its surrounding areas, this region has so much to offer and definitely deserves a spot on your vacation bucket-list! I was raised in Utah and so I'm extremely proud to share it with you!
THE HIDDEN GEMS OF SALT LAKE CITY
Let's start with Salt Lake City, the bustling capital of Utah. My husband and I checked into the Element Hotel which is located in the heart of the city. It has a modern vibe, spacious rooms, a beautiful roof-top fitness center, and a complimentary breakfast. I LOVED discovering this hotel and will definitely go back! We ate that night at Chile Tepin. This is Mexican cuisine and has such an inviting ambiance with delicious authentic dishes. The salsa was mouthwatering! My husband loves Mexican food and was quite impressed with the authenticity of the food!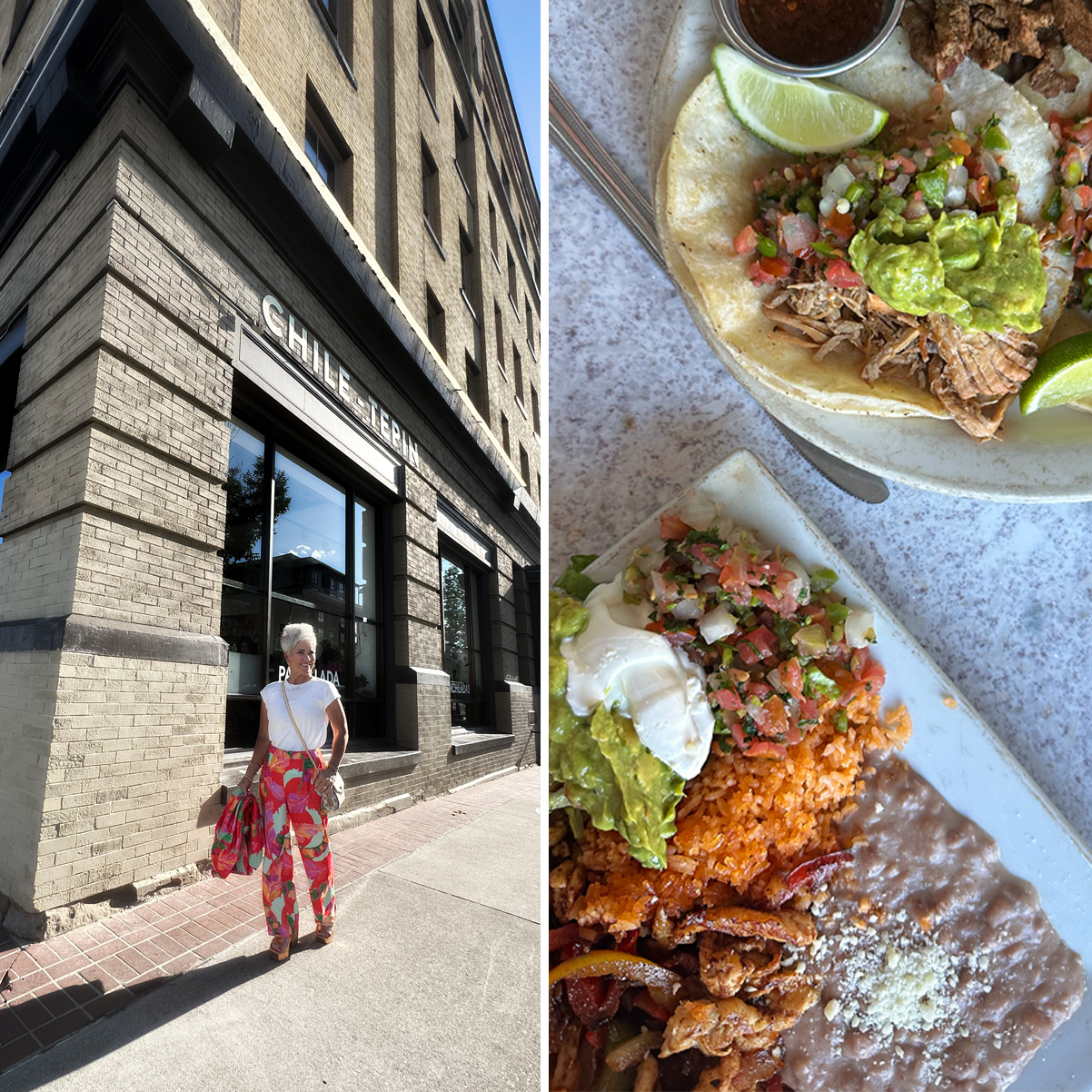 One of the highlights of Salt Lake City during the summer, is the Red Butte Garden outdoor concerts. We were lucky enough to catch one, on our first night. Imagine spending a warm summer evening spread out on a blanket with your loved one, listening to live music playing surrounded by gardens and mountains underneath the stars. This is something I hadn't ever been to before, and so what a treat it was to be there, jiving to the music! It was magical indeed!
Salt Lake City is a gateway to outdoor adventures. The nearby Wasatch Mountain Range provides countless opportunities for hiking, mountain biking, and water sports…. let alone skiing in the winter. Just a short drive north of Salt Lake City will lead you to Ogden. This is a charming city nestled at the foot of the Wasatch Mountains. Ogden is a paradise for outdoor enthusiasts and nature lovers. This is where we headed on our second day.
GOING NORTH TO OGDEN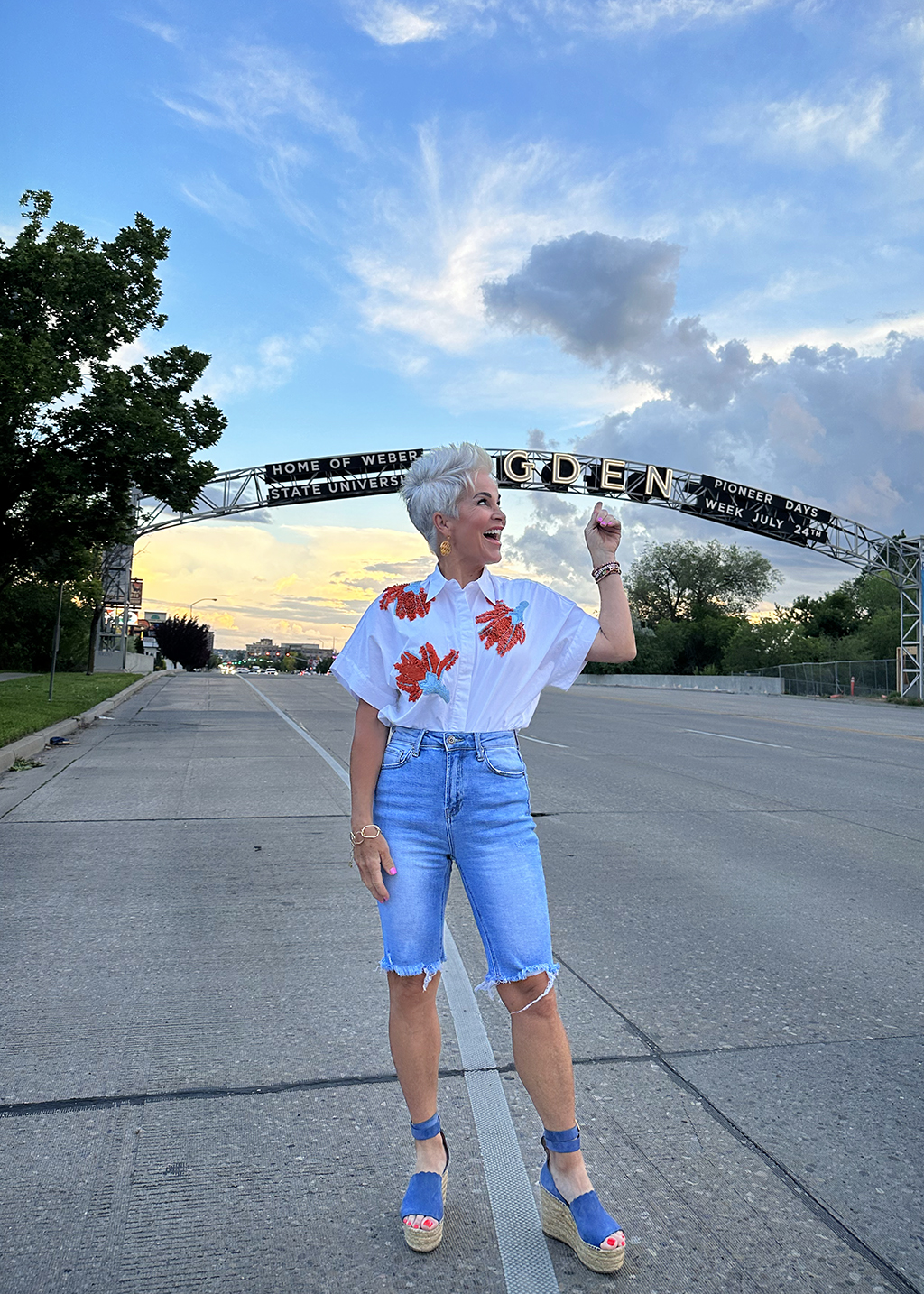 One of Ogden's must-visit destinations is Waterfall Canyon, a picturesque hiking trail. This is absolutely one of Northern Utah's hidden gems. You access this trail on the east end of 29th Street in Ogden. The reward at the end is of course an awe-inspiring cascading waterfall! WOW!! It was incredible! I had no idea this was in Ogden! The hike was both challenging in spots and rewarding, giving you such a sense of accomplishment as you reach the summit and take in the beauty! It was nothing short of SPECTACULAR!!!!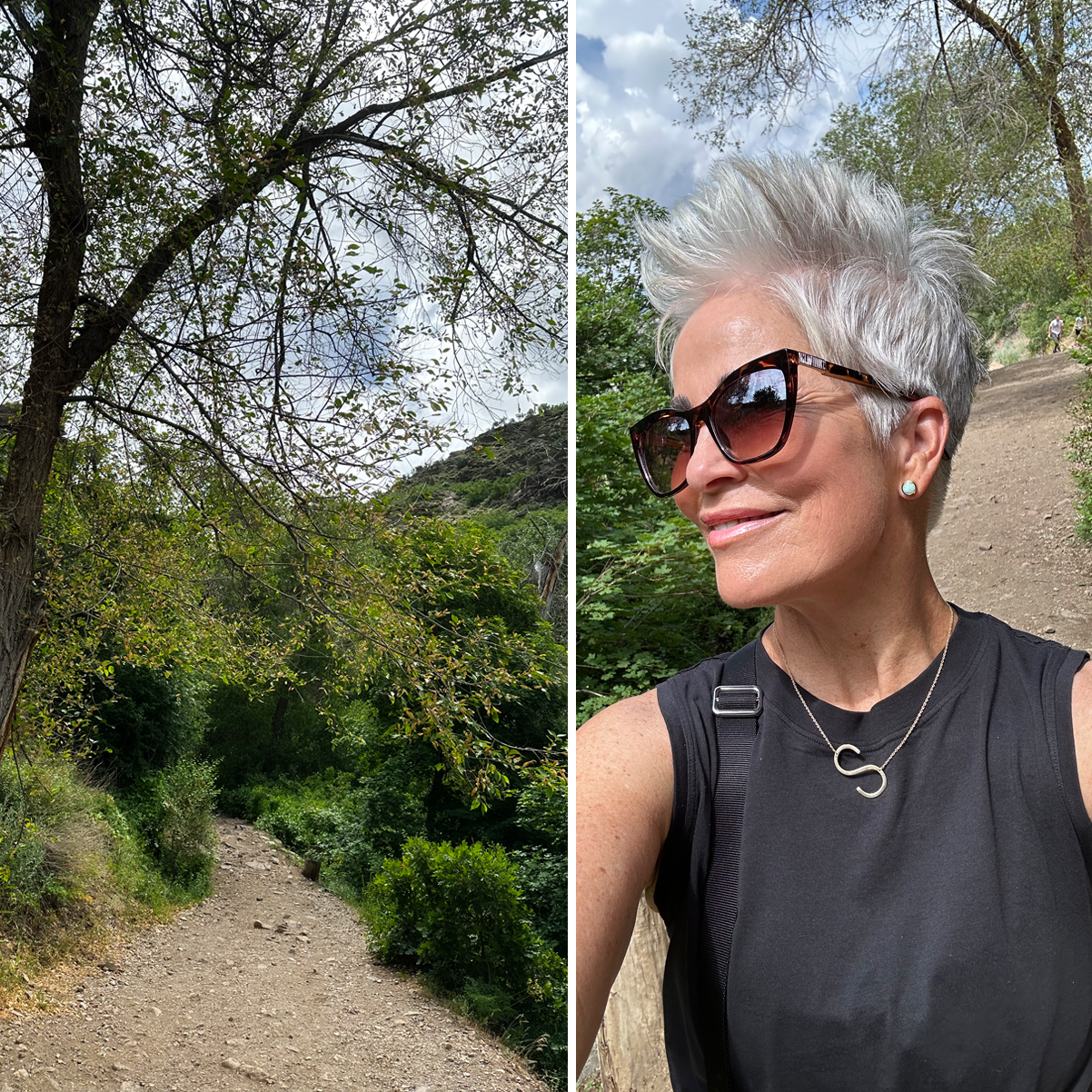 HISTORIC 25TH STREET
Aside from its natural beauty, Ogden also has the vibrant historic 25th Street! Downtown is a lively and colorful hub filled with boutique shops, cafes, and restaurants. It's a place where you can stroll along the charming street, and indulge in some retail therapy capturing Instagram-worthy photos at every corner! It's truly a photographer's dream. The street has such a unique charm to it, that reflects Ogden't rich history and artistic flair!
THE SERENE OGDEN BOTANICAL GARDENS
If you are looking for a tranquil and serene afternoon, the Ogden Botanical Gardens is a gorgeous place to wander through! Immerse yourself in vibrant blooms of all colors and the most peaceful surroundings you'll ever come across. It's a place to relax, rejuvenate, and reconnect with nature! There are many species of plants and just so much to enjoy at the Botanical Gardens.
BEAUTIFUL PINEVIEW RESERVOIR
One day of my trip was spent in Ogden Valley at Pineview Reservoir, paddle boarding. This was my favorite…. it was thrilling and invigorating being out on the water surrounded by breathtaking mountain scenery. Pineview Reservoir provides the perfect setting for paddle boarding enthusiasts of all skill levels. We were able to rent ours at a local rental shop. There are plenty of activities to do at Pineview… boating, jet-skiing, fishing, wildlife viewing, camping, hiking, biking, or for just a fun family picnic. The lakeside areas offer picnic spots where you're able to soak up some sunshine with a fabulous view!
When it comes to dining, Ogden did not disappoint. Table Twenty Five, is a culinary gem that offers a delicious dining experience. We absolutely loved our meal here. The restaurant not only serves delectable dishes but also creates a warm and inviting ambiance, including street-side tables. We received impeccable service and the attention to detail made it a memorable meal for us. The only thing we missed out on was their dessert menu, because we were so stuffed! I've already shared it with several people I know who live in the area. Northern Utah's culinary scene has something for every palate…. from farm-to-table eateries to international cuisine.
IN CONCLUSION….
In conclusion, this is a region that captivates travelers with its breathtaking landscapes, vibrant cities, and the perfect blend of outdoor adventures and urban amenities. Discovering Northern Utah's hidden gems was such fun for me. As I said, I was raised in the Salt Lake valley, and so exploring different areas I'd never been to, was such a blast for me. From the hustle and bustle of the streets of Salt Lake City, to the historic district of Ogden, with Pineview thrown in the middle…. it was an incredible and unforgettable journey! There was no shortage of experiences to be had!
So friends, pack your bags and grab your camera and some sunscreen, and embark on a vacation through Northern Utah. There are so many hidden gems, you won't have time to see everything. You'll never forget exploring BE-UTAH-FUL Utah! I assure you that ADVENTURE and BEAUTY will await you at every single turn!