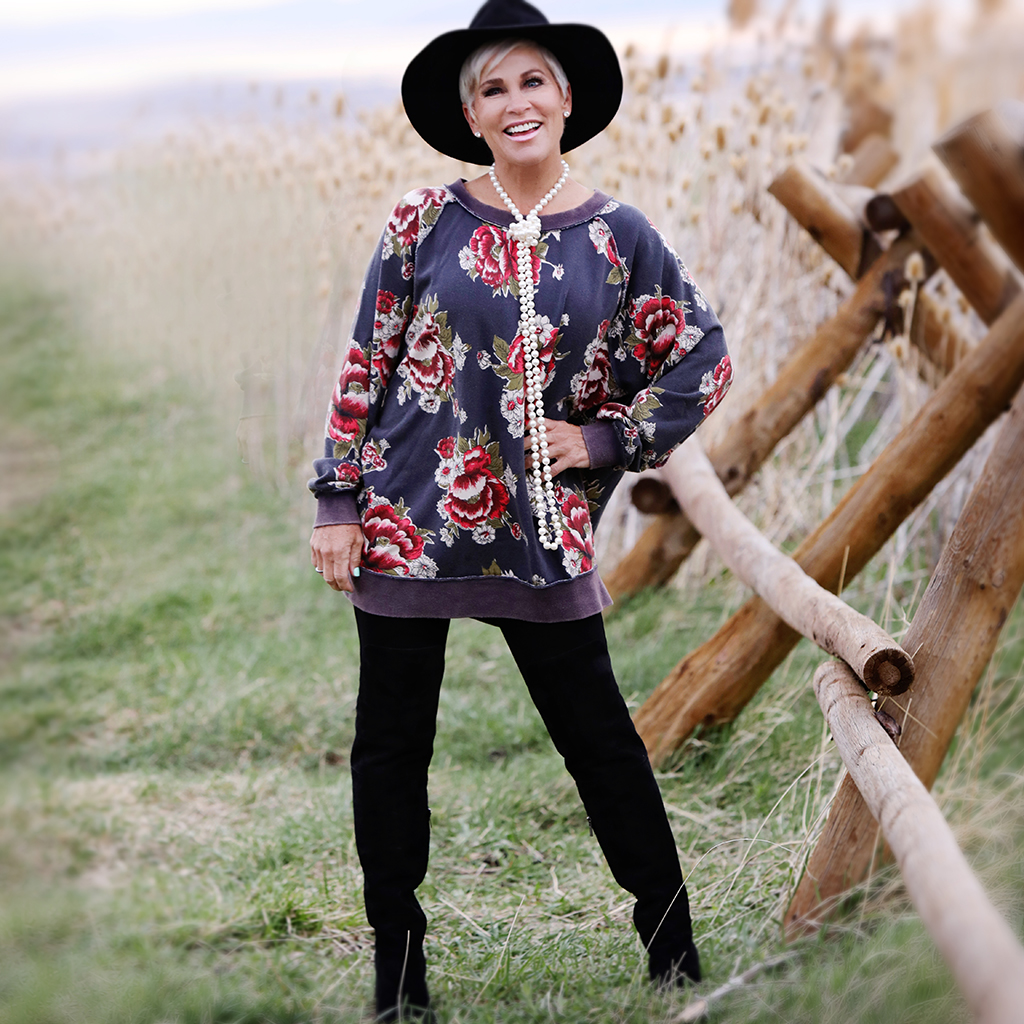 My floral from a NEST!
It's right here…from the Nest Boutique and by Free People. I have loved the ease of this sweatshirt! The darling floral pattern and the over-sized cut is just what I LOVE! This little boutique here in my town, is so fun to wander around in! It's all stocked full of home goods, gifts, and FASHION galore! Honestly you could spend some serious time there!
Since it's so over-sized, I put it with some skinny black pants and my over-the-knee boots. And I thought it was calling for my pearls and so here they are AGAIN! And that brings me to another thing…..
If you look through my gallery of pictures, you will find certain things posted over and over and over again. For example my hats, my jeans, shoes, and jewelry. I'm a believer that what you have in your closet, you should be able to wear MANY WAYS! I think it's important to show that! So I hope you don't get tired of seeing things posted many times, but instead become inspired to mix your own wardrobe up! Sometimes we get stuck in a rut wearing things only one way, and then suddenly that's the only way we see them! Even if you brought over a friend, and had them go through your closet with you, and put ideas together…..perhaps you'd see something different then?!!! If anything else, it would be SUCH FUN!!!
And thank you NEST BOUTIQUE….for being so FABULOUS!
xo